While the demand for nursing assistants is projected to increase over the next few years, sourcing nursing assistants and retaining them over the long term is a concern. The turnover rate has been high in recent years, a trend that is largely attributed to increased workloads brought on by staffing shortages and the heavy physical demands of the job.
Special Offer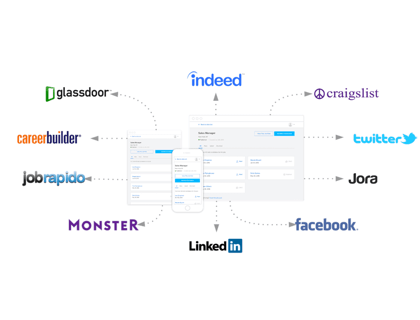 Post Jobs for FREE
Completely free trial, no card required.
Reach over 150 million candidates.
How to Find Nursing Assistants:
1. Write a great job description.
A compelling job description can help you attract great candidates. Start with a brief introduction to the facility at which they would be employed and briefly outline the job specification. Following this, provide a more detailed list of the duties and responsibilities the nursing assistant will have to fulfill, along with the qualities, skills, and minimum qualifications applicants should have.
Since recruiting nursing assistants with the desired qualifications and character traits, such as patience, compassion, and physical stamina can be difficult, be sure to highlight the positive aspects of the role and in particular the institution and working environment they can expect. The high physical and emotional demands of the job coupled with low salaries and long hours lead many nursing assistants to make a career change at some point.
To attract great candidates, you'll want to make them a compelling offer, not only in terms of compensation and benefits, but you will also want to offer a positive and supportive working environment and perks that show appreciation for the work they do.
Use our nursing assistant job description template to get started.
2. Post your job to multiple sites.
Start by posting to popular general sites, like Indeed, which is among the most well-known job portals, allows for free regular postings, and receives large amounts of traffic. CareerBuilder, which is also one of the most trafficked job sites in the U.S. is another great choice.
You'll also want to make sure that your post is picked up by Google for Jobs, allowing it to show up in search results. This can greatly increase the number of people who see your job. You can get it picked up by Google by having someone properly format it on your website, or by using a service that creates a properly formatted jobs page for you automatically.
Depending on the number of qualified applications you receive through general job boards, you may also want to post to sites specific to the healthcare and nursing industry. While most of these will require you to pay for posts, such as CareerVitals, NurseRecruiter, or Nurse.com, others, like NursingJobs.com, are free to use.
3. Screen your applicants.
Before you invest too much time by conducting background checks and scheduling phone interviews, you'll want to screen your applicants and filter out unqualified candidates. You can do this by sending a short email asking a few basic questions to verify key details, such as:
When and where did you complete training as a nursing assistant?
How long have you worked as a nursing assistant?
Are you available to work early and late shifts, including weekends?
This way, they cannot ignore your questions. If you're worried that your applicants may not be responsive to an email, you may want to try delegating someone to make short phone calls to ask these questions.
4. Perform a background check.
Once you have pre-qualified a selection of candidates, it is advisable to conduct background checks to verify their certifications, employment history, criminal record, and other application details. There are a variety of software platforms that offer background check services you can use to do this.
Since nursing assistant requirements vary by state, you'll want to be sure to check whether candidates meet these specific requirements. Nursing assistants often need a state-issued license or certification and must be on the state registry in order to work in a nursing home. Some states may also require them to have additional credentials.
5. Conduct a phone interview.
Scheduling short phone interviews is a great way to trim down the selection of candidates you'll be inviting for an in-person interview. During these interviews, you'll ask the candidates to give you a brief account of their experience and qualifications, and review the answers they provided to the screening questions to ensure these match up.
At this point, you should also find out what the applicants expect in terms of compensation and benefits, as well as the reason they left their previous employer. This may already reveal whether the candidate's expectations are in line with what you can offer and expect of them.
Example questions:
Why do you want to work as a nursing assistant?
This job is both physically and emotionally demanding. How do you manage and deal with these strains?
How do you deal with difficult and uncooperative patients?
Are you available to work full-time, including weekend shifts?
What do you expect with regards to compensation and benefits?
Are you willing to attend further training and continued education?
While you will want to make sure that candidates are suitable for the position in terms of their character and abilities, and that their expectations match what you have to offer, you'll also want to look out for anything that might disqualify them.
If you feel the candidate has what it takes and seems like a great match for the job, be sure to keep them interested and reiterate any aspects of the job offer they are most attracted to.
6. Administer a drug test.
In the healthcare industry, drug screening before hiring nursing assistants is commonplace.
7. Conduct an in-person interview.
At this stage of the recruitment process, you will have most of the information you need to assess the competence and suitability of promising candidates. You'll want to review their motivation for wanting to work as a nursing assistant and reassure yourself that they have the required skills and know-how, and exhibit desired character traits and qualities. This should include compassion and patience when working with patients, as well as emotional resilience and physical stamina. See our nursing assistant interview questions if you need some inspiration.
You should also go over the salary structure and benefits you offer in detail and discuss the typical shifts and working conditions candidates can expect. This is also an opportunity to continue selling the job and the attractiveness of your healthcare facility, including its values, staff benefits, and organizational culture.
8. Make an offer.
Now that you've invested the time to find a good nursing assistant, you'll want to make them an official job offer fairly quickly. Since nursing assistants are in high demand, there is a good chance that the candidate you want might be entertaining other offers. Give them an informal call first to let them know that you are offering them the position, before sending them an email or letter containing the formal job offer, including the job description, salary, and benefits information.
FAQs:
Where do nursing assistants look for jobs?
How can I find a good nursing assistant?
What should you look for when hiring nursing assistants?
Look for candidates who have completed a suitable training program and preferably have attained additional credentials and certifications. You'll also want the candidate have be a nurturing character.
Other qualities to look for include:
Communication skills.
Compassion.
Patience.
Physical stamina.