With an expected job growth of 21% between 2012 and 2022, CNAs are one of the most in-demand professions. Over 312,200 new CNA positions are expected to open by 2022. With high job demand and a growing pool of interested applicants, hiring the right candidate takes asking the right CNA interview questions.
The Medical Springboard
CNA positions aren't paid particularly well – they average $25,090 per year.
That's one of the reasons that many people in this field are actively seeking entry into the medical fields, not a long-term position as an orderly. A desire for upward growth is a good thing in a CNA candidate, and can benefit your facility in the long run.
Pay close attention to CNA candidates who can describe their hopes for the future in detail, but be careful not to provide false hopes. If your facility has tuition remuneration for continuing education, it's something you might want to mention to top candidates.
Having trouble getting enough candidates? Learn how to use social media for recruiting. Need more ideas? Check out our guide to job interview questions.
Special Offer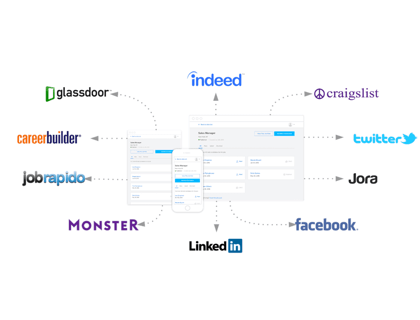 Post Jobs for FREE
Post to over 100+ job boards.
Reach over 150 million candidates.
Completely free trial, no credit card required.
Question # 1: Why do you want to work in this industry?
The medical fields are taxing. Jobs in this field demand long hours, high stress, and are physically difficult. A good candidate will be able to demonstrate emotional and physical strength and a coherent and motivational story of how and why they entered the field.
Question #2: What separates you from other CNAs?
You're looking for a team player who expresses a desire to continue learning and advancing in their career. Passion, knowledge, and a specific example of a candidate's strengths in action are great answers for this question.
Question #3: How do you feel about your last boss?
Remember that someday, you will be the last boss this candidate had. How do you feel about their answer? It should be professional and honest. Watch out for would-be CNAs who talk bad about former employers and jobs.
Question #4: Describe a time when you did not get along with a nurse.
Although this question centers around a negative scenario, a good candidate will know to avoid drama. Listen for an answer that accurately describes a situation, professionally analyzes the CNA's role, and describes how their own actions improved (or could have improved) the outcome.
Question #5: What moment as a CNA are you most proud of?
This is a chance for job candidates to show you their best achievements in a previous position. The right candidate will not be a lone wolf – they'll exhibit gratitude towards team members in this example, while still showing off their own best attributes. Questions like this give you a good idea of who the candidate is, what they are passionate about, and what parts of the CNA position they view as most important. Listen carefully.
Question #6: What motivates you?
Staying motivated in a high-stress, physically-demanding CNA position is a challenge. A good candidate will voice several factors and be able to draw attention to their own positive attributes as CNAs at the same time. Their answer should be specific. Simply liking the idea of helping others isn't enough.
Question #7: What would the nurses your worked with previously say about you if we asked them?
You're doing two things with this question – asking about the candidate's ability to empathize and to analyze their own actions. While the answer should be a positive one, trust your gut.
If it feels like the interviewee isn't being entirely open in their answer, dig a little deeper. You want to make sure you don't hire a liability.
Additional Interview Questions to Ask:
What are some positive personality traits you feel good CNAs possess?
Why did you leave your last job?
Where do you see yourself in 5 years?
Find the right CNA for your institution by using Betterteam to post your job. We make it easy to post your job on multiple channels to make sure you find the perfect candidate.
Related Hiring Resources