How to Find Nurse Practitioners: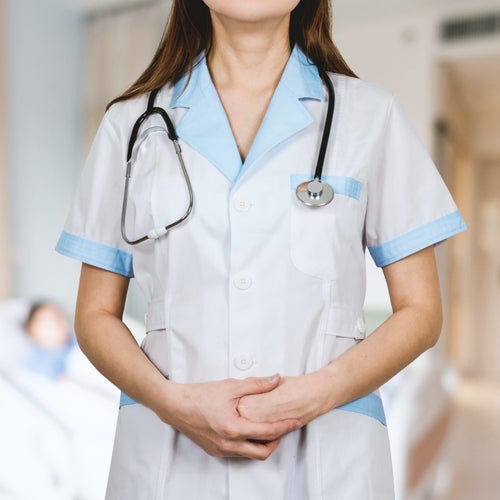 A step-by-step guide to finding top quality nurse practitioners for your hospital or medical center. Includes a full hiring process that will help you find and hire the best nurses fast.
1.1
Research what benefits nurse practitioners expect.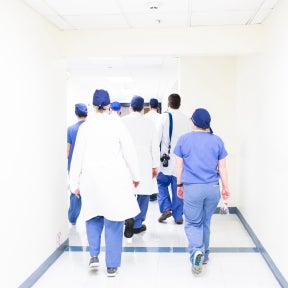 Now's a great time to be upfront about these and other benefits. Get ahead of the pack by finding out what the NPs in your area would appreciate about the position, and then foregrounding those things in your ad.
NPs are concerned about excessive workloads, limited support, as well as a lack of respect relative to their MD coworkers. Many have voiced their concern about a lack of transparency regarding benefits, too.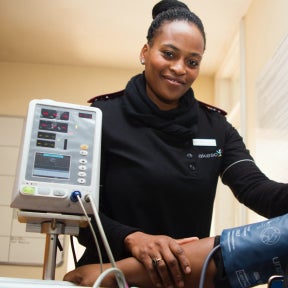 Your job description presents the perfect opportunity to sell potential candidates on the role by highlighting the advantages on offer. Can you, for example, offer great onboarding? Assistance with clerical tasks? Relatively flexible work hours? Access to cutting-edge equipment? An inclusive environment where employees feel valued?
1.3
Use a nurse practitioner job description.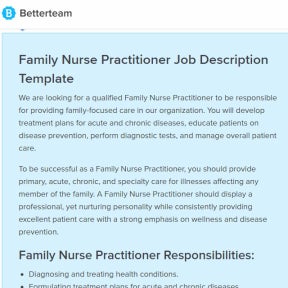 A nurse practitioner job description template will provide much of the boilerplate information you'll need, such as responsibilities and qualifications, making your task a bit easier.
2.
Distribute your job ad.
2.1
Post your job ad to general sites, such as Indeed.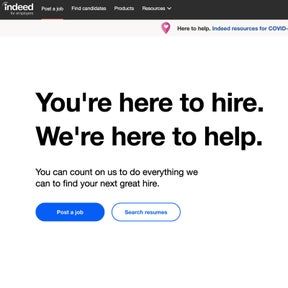 Once you've formulated a compelling job description, you should share it widely. We recommend starting with well-known, non-specialized sites like Indeed. Both platforms offer free job posting solutions and can reach tens of millions of people.
2.2
Be sure your job is picked up by Google.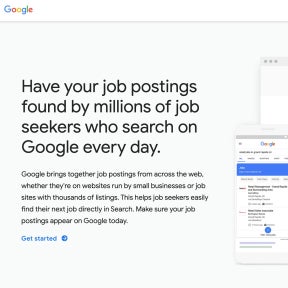 Boost the exposure of your ad even more by ensuring that it gets recognized by Google for Jobs, which can make your post visible in search results. Consider using a service that can do this for you automatically, or seeking the help of a professional, who will format the ad properly on your company website.
2.3
Target dedicated job boards for healthcare professionals.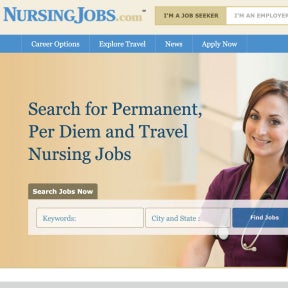 If, at this point, you're still looking to attract more qualified candidates, consider posting your ad to specialized healthcare job boards. Top-ranking options include Nurse.com Job Board, NurseRecruiter, and NursingJobCafe.com.
3.
Start screening your applicants.
3.1
Shortlist candidates.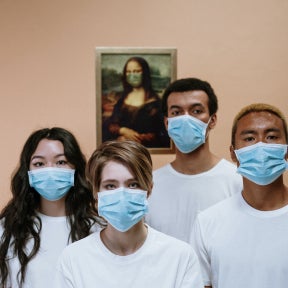 By now, you'll hopefully have a large pool of candidates from which to choose. Unfortunately, it may include people who glossed over your job ad without noting important details, or individuals who are hoping you'll look over their shortcomings. Even if you've struck gold early on, you'll want to narrow your pool to streamline the remainder of the hiring process.
Start by using a resume parser if you need to work through a large volume of applications. The tool will extract and sort key information in each resume, allowing you to interpret the data with ease. Free options include RChilli, as well as BestInSkill — an applicant tracking system that includes a resume parsing feature.
3.2
Send screening questions via email.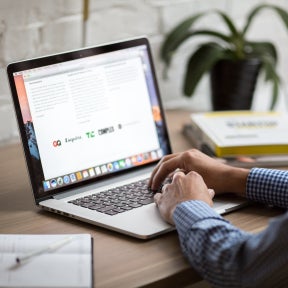 Condense your pool of candidates even further by emailing shortlisted applicants a few basic questions. Sending screening questions via email will allow applicants to offer thoughtful responses without feeling too pressured.
They're also a great way to contact candidates who may be working irregular hours. However, you may want to delegate someone to ask these questions over the phone if you're concerned that the applicants might not respond to an email.
Examples include:
When and where were you awarded your advanced nursing degree?
How long have you been working as an NP?
What are your license details?
Has the nursing board taken any form of disciplinary action against you?
Can you work rotational shifts that include overnight assignments, weekends, and holidays?
4.1
Conduct phone interviews.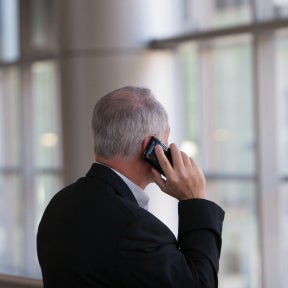 Phone interviews are less time-intensive than face-to-face interviews, but they're still a great way to discover which NPs you'd like to learn more about.
Example questions include:
What stirred your interest in this position?
Why did you leave your last NP job?
What do you expect for salary and benefits?
Which days and times are you available to work?
Can you pass a drug test?
Use this opportunity to check whether candidates offer consistent answers to your screening questions, why they are searching for work, and whether you have similar expectations regarding salary and benefits.
One of the core aims of these interviews is to look out for red flags that would disqualify the candidate. For example, work that requires rotational shifts cannot accommodate individuals who are intent on working 9–5. Similarly, you won't want to shortlist candidates who are adamant about earning a salary that's far outside your range.
While your core aim is to narrow the candidate pool, remember that you still need to sell the highlights of the position to candidates who seem like a great fit. This is particularly important, considering that applicants may be entertaining other offers.
Pay attention to why they're interested in the job, and reiterate elements they're most attracted to.
4.2
Hold in-person interviews.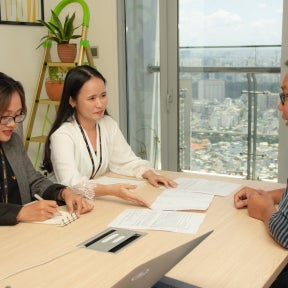 An in-person interview will give you insight into how you'd work with the candidate, whether they are punctual, and what their bedside manner might be like.
More importantly, face-to-face interviews are a chance to continue selling the job. Introduce candidates to co-workers, show them around, review the reasons they want to take the job, and recap the benefits you offer.
Some more examples include:
What is your approach to triaging cases?
How do you usually calm anxious patients?
What was the most rewarding case you worked on?
How would you handle an instance where a medical doctor undermined your judgment?
What are your go-to strategies for managing compassion fatigue?
5.
Hire a new nurse practitioner.
5.1
Verify licensing information.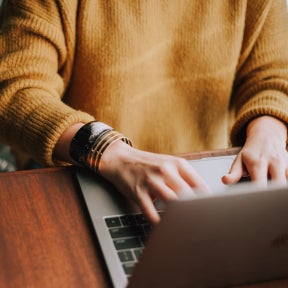 Having narrowed your candidate pool some more, you should contact the relevant board to verify each candidate's licensing information and to query whether there are actions against their licenses.
There are two distinct advantages to doing this yourself. First, you won't have any doubts about the veracity of the information provided. Additionally, you won't risk turning candidates off by asking them to take the time to do this themselves.
5.2
Perform background checks.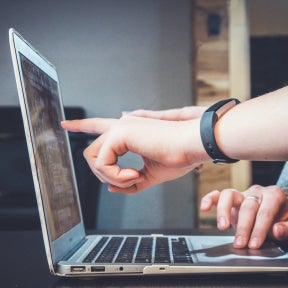 Once you've confirmed applicants' licensing details, you should perform background checks to ensure that their employment history and track record of law-abiding behavior check out. There are tons of great services on the market, the best of which include ShareAble, GoodHire, and Sterling.
You'll want to cover the cost of this yourself so that you don't turn applicants away.
5.3
Conduct a pre-employment drug test.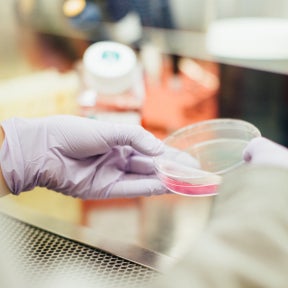 While background checks can offer insight into candidates' past drug use (or lack thereof), you'll also want to know that your chosen candidate is not currently using illicit substances. Be sure to review local laws to determine whether you can conduct pre-employment drug tests within the region.
Legislation permitting, you should conduct the pre-employment drug test after extending a conditional job offer to avoid possible violations of the American with Disabilities Act (ADA).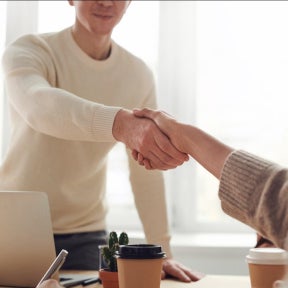 Once you've found an NP who ticks all the boxes, you'll want to extend an offer fairly quickly to take them off the job market before another company finds them. This is often best done in an informal call first, followed by a letter or email that outlines the job description, salary, and benefits.