How to Post a Job on Hound: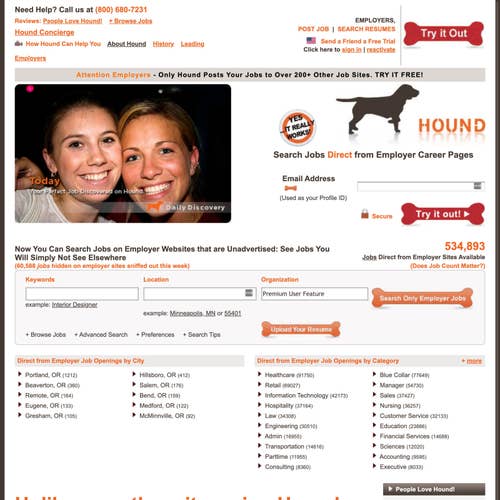 Four easy steps for posting a job on Hound.
1.
Posting a Job on Hound.
1.1
Click "Post Job" on the home page.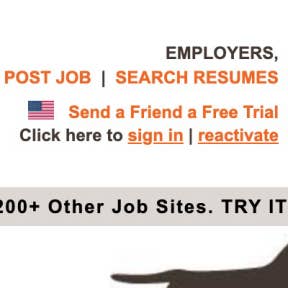 You'll find this just to the right of center on the Hound home page.
1.2
Enter your work email address.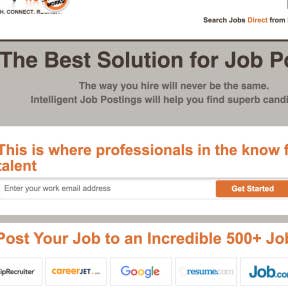 Hound will need a work email address, so a Gmail or Hotmail account won't work. After you've entered it, click "Get Started."
1.3
Fill in the job information in the form.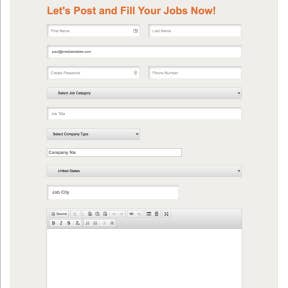 Add basic information, including your name, position name, and job description.
1.4
Click "Post Your Job."
This is the final step. Be sure to review your information before posting.
Key Information
| | |
| --- | --- |
| Legal Name | Hound |
| Founder | |
| Founding Date | Jan 01, 2007 |
| Address | 175 S Lake Ave #250, Pasadena, CA 91101-2629 |
| Telephone | |
| Website | |
FAQs:
How much does it cost to post a job on Hound?
It is completely free to post a job on Hound.
How can I edit a Hound job posting?
To edit your job posting on Hound, sign in to your account and navigate to your list of job postings. From there, open the posting you would like to edit. Then you can change any information in the posting before saving the changes.
Does Hound promote my job post on other platforms?
Hound lists jobs that are extracted from employer websites and online job boards. Your job post will appear on the original job posting site as well as on Hound.
When is the best time to post a job on Hound?
Ideally, you should post your job 4 months before the start date. This will give you sufficient time to screen and interview candidates, and enable a seamless recruitment and onboarding process.
How can I delete a Hound job posting?
Hover over the posting in your list and click the "Delete" button to remove it.
Does Hound offer employers assistance with candidate interviews?
No, Hound does not assist employers with candidate interviews.
How do I create a Hound account?
If you want a Hound account where you can post and manage Hound job postings, go to Hound.com and click "Try it Out" to get started. All you need to start using the site is a business email address.
What are some Hound alternatives?