Pricing:
| Plan | Pricing |
| --- | --- |
| Job Board Post | C$140.00 +HST |
| Discovery Board Post | C$30.00 +HST |
| Featured Listing | Contact for quote. |
Review:
WorkInCulture is a non-profit organization based in Toronto that seeks to support creatives, artists, and cultural workers in their professional careers. They offer skills development, research, and advocacy for the creative industry, and host a job board to advertise opportunities in Ontario.
Companies can post free or paid job adverts to either their general job board or "DiscoveryBoard" for voluntary and experience-related positions. The site also allows employers to customize their listings with an unlimited word count, and also supports online payments and bank transfers.
Pros:
Jobs posted to the WorkInCulture job board are listed for 90 days.
The site gives employers unlimited word counts on job posts.
Over 1,700 jobs are posted every year on the WorkInCulture job board.
The site supports payment for job postings via PayPal and bank transfer.
The platform features a "DiscoveryBoard" for other voluntary, internship, and development positions.
The job posting process is efficient, with paid job posts appearing minutes after submission.
Cons:
A PayPal account is required — WorkInCulture does not offer online credit card payment.
The job board does not offer resume searches or applicant tracking tools.
The website and job posting submission template are only available in English.
Reputation:
WorkInCulture has a 5-star rating on their Facebook page based on the opinion of more than a dozen people. JVS Toronto, a leading employment and recruitment NPO, also recommends WorkInCulture as a top cultural and arts job board.
How to Post a Job on WorkInCulture: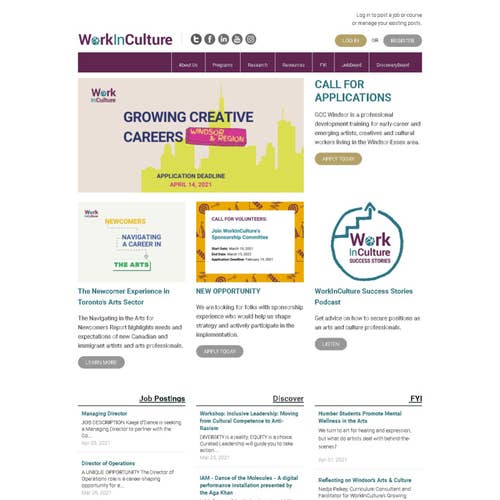 Five easy steps for posting a job on WorkInCulture.
1.
Posting a Job on WorkInCulture.
1.1
Register as an employer with WorkInCulture.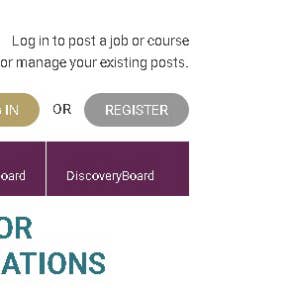 Navigate to the WorkInCulture home page. Find and select "Register" in the top-right corner.
1.2
Enter your account information.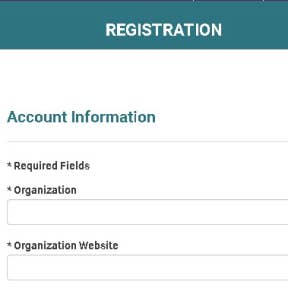 Fill out the registration form and select "Register" to proceed.
1.3
Start the job posting process.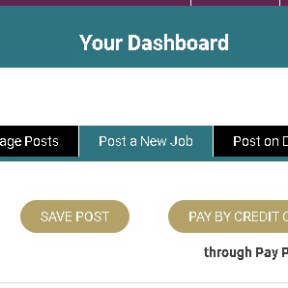 Once you're logged in to your WorkInCulture account, look for "Post a New Job" and select it.
1.4
Fill out your job details.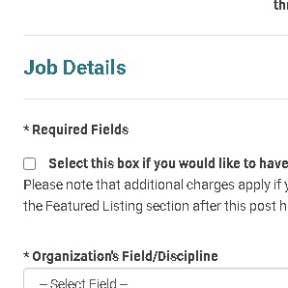 Provide details about the job you would like to advertise on the WorkInCulture job board. Then, select "Pay with Credit Card."
1.5
Pay for your job posting.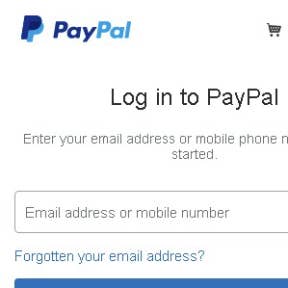 You'll be redirected to PayPal to pay for your job posting. Sign in and complete your payment to have your job posted on WorkInCulture.
You can also pay by bank transfer but will have to send proof of payment to WorkInCulture in order for your job to be posted.
WorkInCulture vs. FreshGigs.ca:
FreshGigs.ca is a creative and tech job board that limits its candidate pool to qualified professionals in Canada. Both WorkInCulture and FreshGigs.ca receive over 60,000 visitors each month. While WorkInCulture charges $140.00 per post, FreshGigs.ca charges C$99.00 per post, making it the more affordable choice.
WorkInCulture vs. RGD:
RGD is a popular graphic design community platform that includes a talent marketplace. They charge C$250.00 per 30-day post, while WorkInCulture charges C$140.00 +HST per post. Both RGD and WorkInCulture advertise listings through their social media platforms; however, RGD has more followers in their groups, which may impact hiring results.
WorkInCulture vs. Behance:
While Behance is a U.S.-based company, WorkInCulture is a Toronto-specific job board. Both platforms receive similar amounts of job postings every year and offer a targeted approach to hiring creative talent. While WorkInCulture charges C$140.00 +HST per post, Behance charges US$399.00 per post.
Key Information
| | |
| --- | --- |
| Legal Name | Cultural Careers Council Ontario |
| Founding Date | Jan 01, 1997 |
| Address | 27 Carlton St., Suite 304, Toronto, ON |
| Email | |
| Telephone | |
| Website | |
FAQs:
What does it cost to post a job on WorkInCulture?
WorkInCulture charges between C$30.00 +HST and C$140.00 +HST per job posting. They also offer featured listings at an additional cost.
How do I delete a job post on WorkInCulture?
Log in to your WorkInCulture account.
Select the "Manage Post" tab.
Click on "Delete" next to the job post you would like to remove.
What are some alternatives to WorkInCulture?