Pricing:
All the services that Pink Jobs offers are free.
Review:
Pink Jobs is a user-friendly job board that includes unlimited listings, alerts, and a resume database. Unlike many diversity job boards, Pink Jobs uses its social media channels to promote jobs. There are very few Australia-based vacancies listed on the site, which does suggest that businesses in Australia do not make use of the platform much.
While all services are free, there aren't many on offer. Pink Jobs does not offer access to recruiters or account managers. Employers can't do anything to attract more candidates to their profiles or vacancies. Job posts are also limited to the platform and its Twitter and Facebook pages.
Local sites Ourmob.com.au, SEEK, and Gumtree are better options for hiring locally. While not specifically targeted at the LGBTQ+ community, they reach far more people.
Highlights:
All services are free.
The platform also targets non-LGBT job-seekers.
Unlimited listings for employers.
Alerts employers when a new candidate that matches their search has joined.
Includes a resume database.
Simple, easy-to-use dashboard.
Employers can search resumes by industry and location.
Uses social media to promote jobs.
Is cheaper than Ourmob.com.au and SEEK.
Shortcomings:
No pre-qualification of candidates.
No other services offered.
Limited reach compared to SEEK, Gumtree, and Ourmob.com.au.
Reputation:
There are no reviews online of Pink Jobs, nor is there a Better Business Bureau rating. The company does have 928 Twitter followers and 3,311 Facebook followers.
How to Post a Job on Pink Jobs: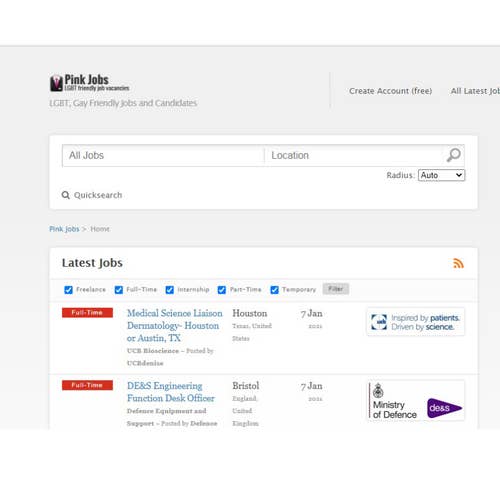 Follow these easy steps to post your next vacancy on Pink Jobs.
1.
Posting a job on Pink Jobs.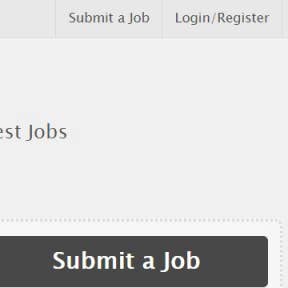 Navigate to the Pink Jobs home page and click "Submit a Job" or "Login/Register" in the top right-hand corner.
1.2
Create a free account.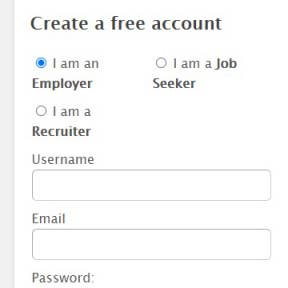 To create an employer account, select "I am an Employer," and enter a username, email, and password. When you are done, click "Create Account."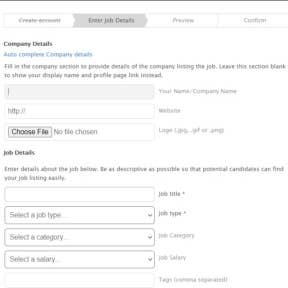 Click "Submit a Job" and fill out the job details form. Submit the form when you are ready for your job to be posted.
Pink Jobs vs. SEEK:
SEEK is not targeted at the LGBTQ+ community specifically but most job seekers in Australia start their job searches there. It is more expensive than Pink Jobs. If you want to hire professionals from the LGBTQ+ community, then Pink Jobs is an option. It is most likely going to be better for remote hires.
Pink Jobs vs. Gumtree:
Gumtree is a great job board for reaching a wide local audience and it offers great features such as applicant tracking and third-party posting. The platform can also be used for free. Pink Jobs is better for hiring from within the LGBTQ+ community but doesn't seem to have much of a foothold down under just yet.
Pink Jobs vs. Ourmob.com.au:
Ourmob.com.au is run by the Australian government, which has an eye out for inclusive hiring, so this is a good option for reaching the local LGBTQ+ community. Ourmob.com.au does offer great features but is more expensive. Pink Jobs might be better for hiring internationally, but, it being free, is worth using anyway.
Key Information
| | |
| --- | --- |
| Legal Name | Pink Jobs |
| Address | Manchester, England, United Kingdom |
| Email | |
| Website | |
FAQs:
What is Pink Jobs?
Pink Jobs is a completely free job board that serves the LGBT community in North America, Canada, Australia, and Europe.
What does it cost to post a job on Pink Jobs?
How do I create an account on Pink Jobs?
Go to the Pink Jobs home page.
Click on "Create Account (free)."
Select "I am an Employer."
Provide a username, email, and password.
Click "Create Account."
What are some alternatives to Pink Jobs?