Pricing:
| Product | Price |
| --- | --- |
| Standard Job Posting | A$100.00 |
| VIP Job Listing | A$200.00 |
| VIP Job Bundle | A$550.00 |
| Resume Database Access | Free for one month. |
| Annual Subscription | A$10,000.00 |
| Featured Employer | A$500.00 /mo. |
| Banner Advertisement | A$2,000.00 /mo. |
| Training Programs Listing | A$1,000.00 /mo. |
| VIP Job Listings and Banners | A$300.00 /mo. |
| Job Posting Upload Fee | A$100.00 |
| Banner Advertisement (7 days) | A$1,000.00 /week. |
| Panel Member | Free. |
How to Post a Job on Ourmob.com.au: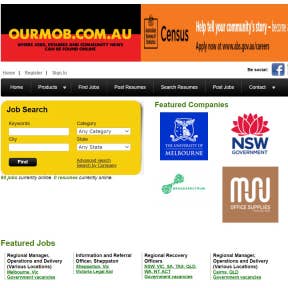 A user-friendly guide for posting a job on Ourmob.com.au.
1.
Posting a job on Ourmob.com.au.
1.1
Click "Post Jobs" on the home page.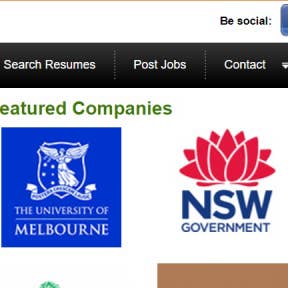 On the black banner near the top of the home page, click "Post Jobs."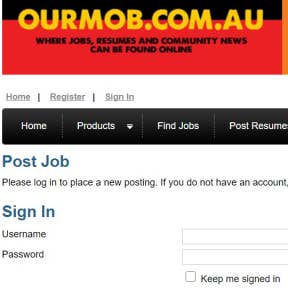 From the sign-in screen, click on "Register" above the black banner.
1.3
Create an employer account.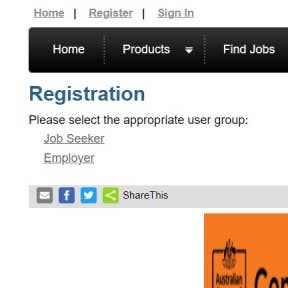 Once you're on the registration page, click on "Employer" to set up your account.
1.4
Complete your employer registration.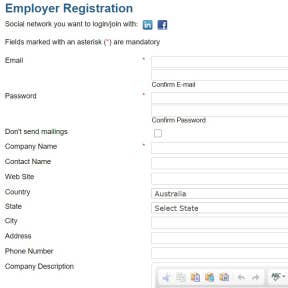 Fill in all the details on the employer registration form, such as your company name and description, website, email, country, address, and more. Read and accept the terms of use, then click "Register."
You will receive an activation email to complete the registration process. Be sure to check your spam folder.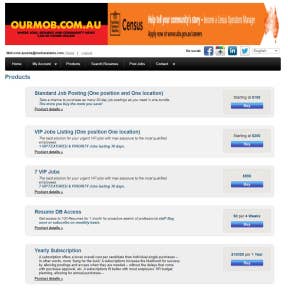 Read through the list of offerings on the product page and select the desired option. For more information, click on "Product details." When you are ready to purchase your product, click "Buy."
1.6
Confirm your purchase.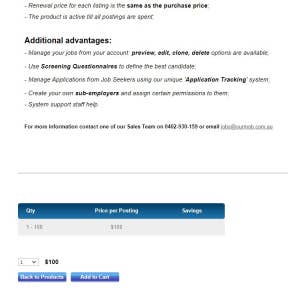 Confirm all the features and additional advantages of the product(s) you are purchasing. You may also adjust the quantity of the product. When you have confirmed your purchase, click on "Add to Cart."
1.7
Checkout your products.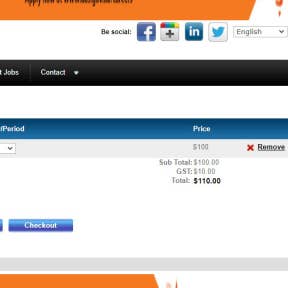 The total cost of your products will be reflected on the shopping cart page. If applicable, add a promotional code. Click "Checkout" when you are done.
1.8
Choose your preferred payment method.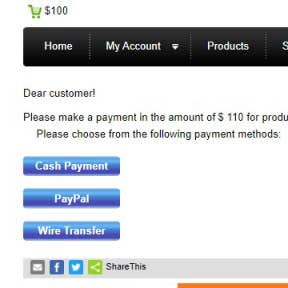 Click on "Cash Payment," "PayPal," or "Wire Transfer" and proceed to the payment window to complete your transaction.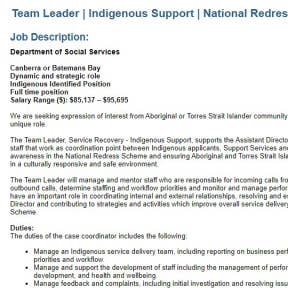 Once payment has been received, you can go ahead and post your job to Ourmob.com.au.
Key Information
| | |
| --- | --- |
| Legal Name | Chemistry Pty Ltd. |
| Founding Date | Jan 01, 2009 |
| Address | PO Box 358, Newtown, NSW 2042, Australia |
| Email | |
| Telephone | |
| Website | |
FAQs:
How much does Ourmob.com.au cost?
Ourmob.com.au offers several products, ranging from A$100.00 for a basic job posting to A$10,000.00 for an annual subscription.
How do I create an Ourmob.com.au account?
From the homepage, go to Post Job > Registration. Once you fill out the registration form, you will be able to manage Ourmob.com.au job postings.
How many people use Ourmob.com.au?
Ourmob.com.au claims to have over 100,000 members.
How can I edit an Ourmob.com.au job posting?
To edit your Oubmob.com.au job postings, sign in to your account and locate the postings you would like to edit. Open each individual posting to make changes, but make sure you save the changes before you close the window.
How can I delete an Ourmob.com.au job posting?
A posting can be removed at any point by opening it up within your account and clicking the "delete" option.
Who will see my job ad on Ourmob.com.au?
Ourmob.com.au offers great exposure across Indigenous communities, universities, TAFEs, schools, government agencies, and other Indigenous employment organizations.
What are some Ourmob.com.au alternatives?