How to Find PACU Nurses: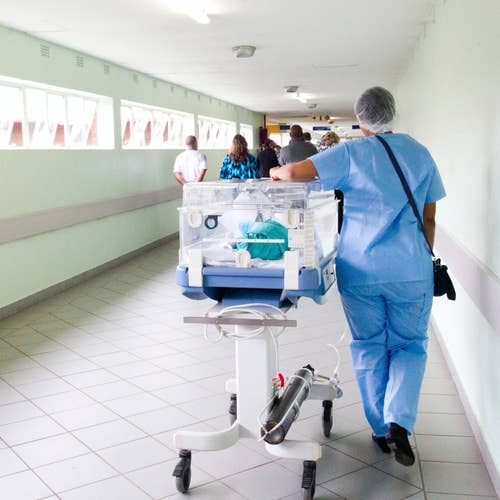 A step-by-step guide to finding talented PACU nurses for your clinic or medical center. Includes a full hiring process that will help you find and hire the best PACU nurses fast.
1.1
Outline the day-to-day responsibilities and hours of the role.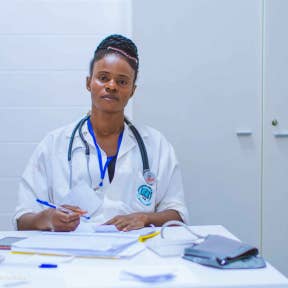 PACU nurses typically have a few years of nursing under their belt before they choose to specialize in critical care. They require a minimum of 1,200 working hours as a registered nurse before becoming eligible for a Certified Post Anesthesia Nurse (CPAN) designation. CPAN certified PACU nurses command higher salaries, although certification is desirable, not mandatory.
Some hospitals offer on-the-job training for PACU nurses, but they will need to have spent some time as a registered nurse. Ideally, you would promote from within your nursing staff, but if none of your nurses have the aptitude or interest in the position, you will have to advertise a post.
1.2
Emphasize the best qualities and benefits of the role.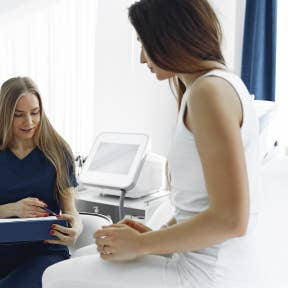 To some nurses, PACU nursing can be exhilarating and stimulating work where boring days are rare, while other nurses lament the fast-paced environment, high patient turnover, frequent physical exertion, and general stress.
Having said that, you are more likely to attract PACU nurses if your job description emphasizes the following:
A large roster of PACU nurses so that individual tasks can be better distributed among a team (emphasize the distinction between treating and transferring patients).
Support for dealing with patients who come out of anesthesia in a difficult, sometimes violent state.
A PACU unit that is team-oriented, where there is no "my patient/your patient" distinction.
An environment that pays close attention to patient welfare and comfort.
Good relationships between PACU nurses and surgeons with clear lines of communication.
Excellent facilities and resources for PACU nurses to take care of patients.
Relocation allowances for PACU nurses moving from a different state.
1.3
Use an PACU nurse job description template to make it easier.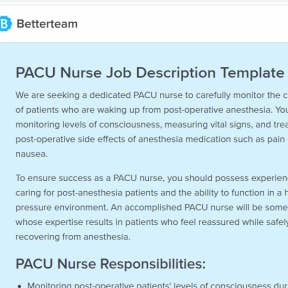 A PACU nurse job description template will provide much of the boilerplate information you'll need, such as responsibilities and qualifications, making your task a bit easier.
2.
Distribute your job ad.
2.1
Post your job to general sites, such as Indeed.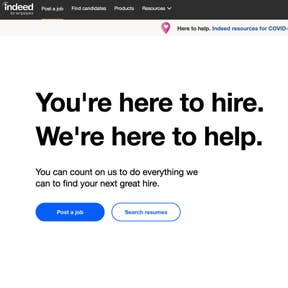 Start by posting to general job posting sites such as Indeed. This is a great place to start because they get plenty of traffic and they're free.
2.2
Make sure your job ad gets picked up by Google.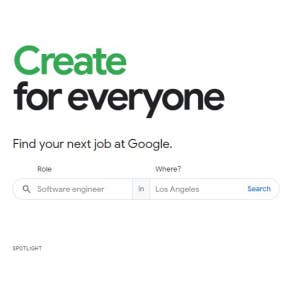 You'll want to ensure your site is picked up by Google for Jobs too. Google for Jobs allows your posting to be seen in search results. This can greatly increase your job visibility. You can get it picked up by Google by having someone properly format it on your website, or by using a service that creates a properly formatted jobs page for you automatically.
2.3
Target dedicated job boards for healthcare professionals.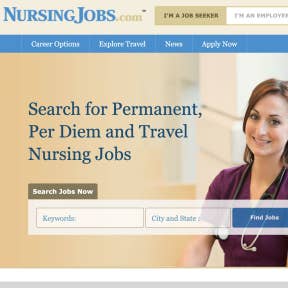 Your next step is to target dedicated job boards for nurses. This will narrow your search to PACU nurses looking for work. Find PACU nurses by using a job posting site for nurses to advertise vacancies.
2.4
Appeal to millennials.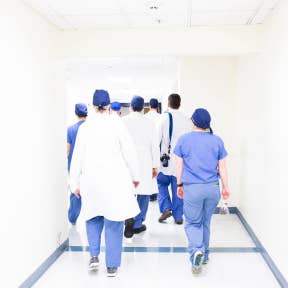 PACU nursing is a physically exhausting job that often involves restraining patients who wake up in a difficult state, as well as frequently transporting patients from the operating room to intensive care units. It requires physical strength, stamina, and resilience.
As a result, most PACU nurses today are millennials. Millennials differ from older generations of nurses in that they are more open to career advancement and new job opportunities, making retaining PACU nurses a difficult task.
There are a few ways of getting around this:
Ensure that there are career advancement prospects with a clear route to positions like nurse anesthetist, nurse supervisor, nurse manager, nurse director, or nurse educator (upon earning a master's or doctorate degree in nursing).
Grant access to mentorship, continuing education, and personal development.
Offer tuition reimbursement for PACU nurses who stay on for more than five years.
Foster a culture of inclusivity and diversity in your hospital.
Ensure they have access to the latest technology to do their jobs.
Offer recognition of their work and constructive feedback.
Be a value-driven medical center.
3.
Screen your PACU nurse applicants.
3.1
Send screening questions via email.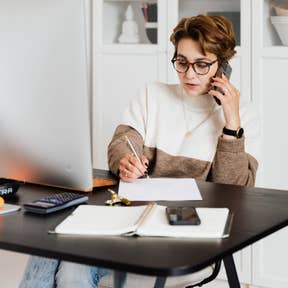 Job seekers often overlook job requirements and apply anyway. Weed out the unqualified ones by sending out a short email that asks a few basic questions, such as:
How long have you worked as a nurse?
Are you licensed in the state?
Are you available to work on weekends?
This way, they cannot ignore your questions. If you're worried that your applicants may not be responsive to an email, you may want to try delegating someone to make short phone calls to ask these questions.
3.2
Verify each candidates licensing.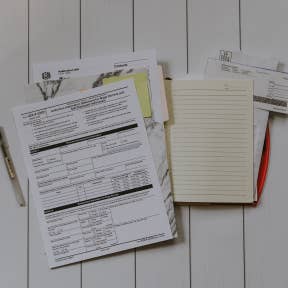 You'll want to verify two licenses. The National Council of State Boards of Nursing (NCSBN) has a national database for the verification of nurse licensures. Search the NCSBN database to confirm your candidates' registration as nurses. To verify their Certified Post Anesthesia Nurse (CPAN) credentials, check the American Board of Perianesthesia Nursing Certification's website.
4.1
Conduct phone interviews.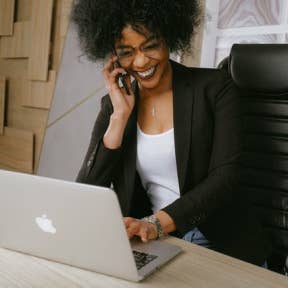 In-person interviews take up a lot of time for everyone involved. You can schedule short phone interviews and quickly learn which candidates are the best to continue investing your time in.
During these interviews, review the screening questions to see if their answers are consistent, check that their expectations for salary and benefits line up with yours, and find out why they no longer are at their previous job.
Example questions:
What brought you to the medical field?
Why did you leave your last nursing job?
What do you expect for salary and benefits?
When would you be able to start?
What made you interested in this job?
Use this step as an opportunity to identify red flags. If they left their previous job because of issues that you know will be present at the position you're offering, for example, a better salary or shorter shifts, the candidate won't be a good fit.
For candidates that meet your standards at this point, be sure to review the highlights of taking the job, and see if there are any other questions they have.
The job highlights to emphasize are your fast-paced, stimulating environment, team-oriented culture, clear lines of communication between PACU nurses and surgeons, as well as your excellent facilities. Remember to keep selling the job, as they may be entertaining other offers.
4.2
Conduct in-person interviews.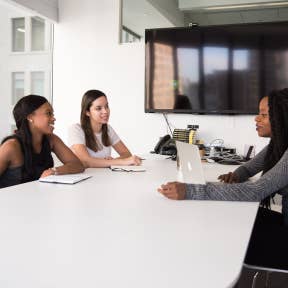 An in-person interview will give you insight into how you'd work with them, whether they're reliable, and how they'll fit in with the rest of your staff.
More importantly, it's a chance to continue selling them the job. Introduce candidates to co-workers, talk about what makes your PACU unit different, review the reasons they want to take the job and the benefits you offer.
Example questions:
Explain your process for monitoring vital signs in PACU patients. What do you look for first?
How do you use a pulse oximeter?
How would you deal with a patient who has woken up from anesthesia in a troubled state?
How do you ensure your PACU unit stays organized?
Talk me through your process of administering pain medication. What are the important factors?
5.
Hire a new PACU nurse.
5.1
Conduct background checks.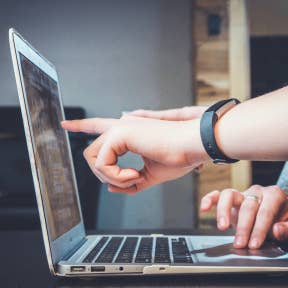 Once you've narrowed your candidate pool, you'll need to conduct background checks to verify their employment history, application details, criminal record, and more.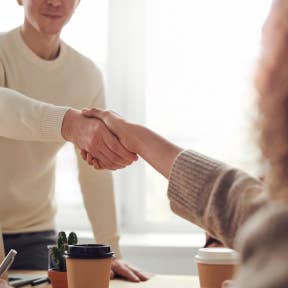 After you put in the hard work to source a PACU nurse that meets your criteria, you'll want to make them an offer fairly quickly to take them off the job market before another company finds them. This is often best done in an informal call first, followed by a offer letter or email that provides the job description, salary, and benefits information.
FAQs:
Where do PACU nurses look for jobs?
Is it difficult to hire PACU nurses?
The ideal PACU nurse has both the requisite nursing experience as well as CPAN certification while combining a strong sense of compassion with technical nursing proficiency. If you can't promote from within, you'll have to start your search for the right candidate. Begin with specialized job boards and filter out your candidate pool as you go.
How can I find a good PACU nurse?
What skills do PACU nurses need?
Proficiency with pulse oximeters, oxygen devices, patient-controlled analgesia pumps, epidural infusions, arterial lines, and more.
Sound knowledge of pain medication and its administering.
Managing postoperative nausea and vomiting.
Confidence and good decision-making ability.
Critical thinking.
Good bedside manners.
Compassion and patient care.
Stamina.
Excellent communication and interpersonal skills.