Pricing
| Plan | Pricing |
| --- | --- |
| Single 90-Day Job Posting | $150.00 |
| Single 180-Day Job Posting | $200.00 |
| 5 90-Day Job Postings | $500.00 |
| 10 90-Day Job Postings | $750.00 |
| 5 180-Day Job Postings | $750.00 |
| 10 180-Day Job Postings | $1,250.00 |
| 25 Job Slots* | $400.00 /mo. |
| 50 Job Slots* | $600.00 /mo. |
| 100 Job Slots* | $1,000.00 /mo. |
| 250 Job Slots* | $2,000.00 /mo. |
| 500 Job Slots* | $3,000.00 /mo. |
| 750 Job Slots* | $3,750.00 /mo. |
| 1000 Job Slots* | $4,000.00 /mo. |
*HospitalRecruiting.com's job slots are part of a subscription plan and require a 3-month initial commitment. For more information, consult the site's terms and conditions.
Review:
Founded in 2012, HospitalRecruiting.com is a niche job board dedicated to helping employers find qualified job seekers in the healthcare industry of the U.S. The site aims to offer cost-effective recruitment services to the medical job market.
The site gives employers access to a highly defined audience of healthcare professionals. They also have a variety of recruitment services available on all their packages, including access to a resume database, targeted email advertising, and a candidate tracking system.
Highlights:
HospitalRecruiting.com offers several job posting options, and subscription-based bulk job posting packages.
Job posts remain live on the site for either 90 or 180 days, depending on the package purchased.
Employers can access the site's extensive database of candidate resumes.
The site automatically sends new job posts to candidates via email alerts.
The platform features built-in analytics that displays ad views and the number of search impressions in real-time.
Each job posting has a candidate tracking system that allows employers to view and manage applicants.
Employers can use the site's dashboard to edit and manage their job postings.
Shortcomings:
HospitalRecruiting.com does not offer a free job posting option.
The platform does not promote job postings through their social media platforms.
Reputation:
HospitalRecruiting.com received a 3.6 out of 5-star rating based on two reviews on Trustpilot. While the platform is accredited by the Better Business Bureau, it has not yet received any reviews.
How to Post a Job on HospitalRecruiting.com: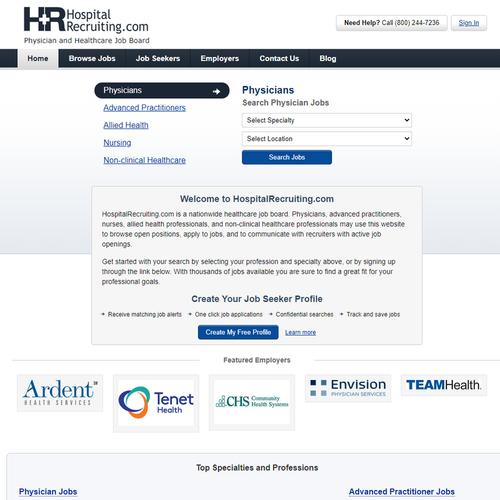 Five easy steps for posting a job on HospitalRecruiting.com.
1.
Posting a job on HospitalRecruiting.com.
1.1
Navigate to HospitalRecruiting.com's home page.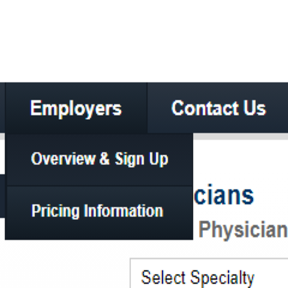 On the home page, hover over "Employers" on the top menu bar and select "Pricing Information" from the menu that appears.
1.2
Select a job posting package.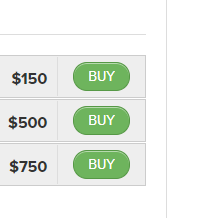 Scroll down and choose your preferred job posting option, and click "BUY" next to it.
1.3
Create an employer account.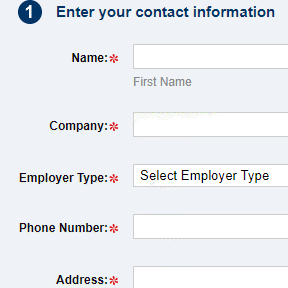 Fill out the online registration form with your details and click "Create my employer account."
1.4
Enter your billing details.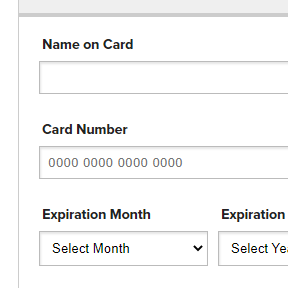 Add your billing and credit card information to the online form.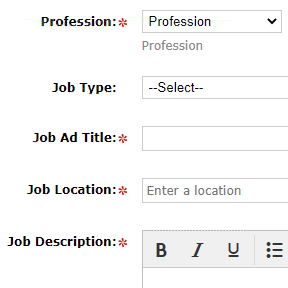 Once you've made your purchase, you'll be able to create and post a job.
HospitalRecruiting.com vs. Health eCareers:
While HospitalRecruiting.com and Health eCareers both cater to the U.S. healthcare job market, the latter has a wider reach, with over 945,000 unique monthly visits. HospitalRecruiting.com, however, is the more affordable option, charging $150.00 for a 90-day job post. Health eCareers offers featured listings, which HospitalRecruiting.com lacks.
HospitalRecruiting.com vs. MDsearch.com:
HospitalRecruiting.com and MDsearch.com are medical specialist job boards in the U.S. that offer employers email advertising services and bulk job posting options. MDsearch.com, however, is a free job posting service, which might be the better option for employers on a tight budget.
HospitalRecruiting.com vs. LinkedIn:
LinkedIn is a global professional social network and job posting site that caters to all job markets. HospitalRecruiting.com is more specialized and primarily posts jobs for healthcare workers. LinkedIn might be the better option for a wider reach, but HospitalRecruiting.com offers employers access to a highly defined audience of job seekers.
Key Information
| | |
| --- | --- |
| Legal Name | HospitalRecruiting.com LLC. |
| Founding Date | Jan 01, 2012 |
| Address | 4325 E. 3rd St., Bloomington, IN 47401 |
| Email | |
| Telephone | |
| Website | |