Pricing:
| Plan* | Pricing |
| --- | --- |
| 30-Day Job Posting | $165.00 |
| 60-Day Job Posting | $250.00 |
| Unlimited (30-Day) Job Postings for 6 Months | $35,000.00 |
| Unlimited (60-Day) Job Postings for 12 Months | $50,000.00 |
*Employers who would like to post more than one job advert but don't require unlimited posting opportunities can choose to purchase in bulk. Bundle packages are best suited for businesses looking to undergo mass hiring sprees.
Bundle packages include access to a resume database, training courses, and job fair postings. Individuals can also use PharmaOpportunities' online calculator to learn more about pricing.
Resume Database Pricing:
With this package, employers and recruiters have unlimited access to an extensive resume database. However, access is restricted to one user.
| Duration | Pricing |
| --- | --- |
| 1 Month | $200.00 |
| 3 Months | $500.00 |
| 6 Months | $1,000.00 |
| 1 Year | $1,500.00 |
Review:
PharmaOpportunities is a niche job board that's dedicated to connecting healthcare and life science professionals with employers looking to hire them. PharmaOpportunities provides employers and recruiters with the tools and resources they need to find qualified professionals, including real-time metrics, training resources, and email alerts.
Highlights:
This is a reputable job board that's been used by clients such as Vertex, Meck Pharma, GlaxoSmithKline, and Frontage.
PharmaOpportunities receives over 30,000 unique visitors and more than 200,000 page views each month.
Jobs can be posted in the following categories: pharmaceutical, biotech, medical device, pharmacy, contract manufacturing, clinical research organization, and healthcare.
Employers can post jobs and job fairs, search resumes, set company profiles, and more.
The site is especially great for filling vacancies in pharmaceutical sales, research and development, quality, manufacturing, and clinical sectors.
The job board receives around 30% of its traffic from California; 40% from New Jersey, New York, Massachusetts, and Pennsylvania; and 10% from both the Midwest and North Carolina.
Around 70% of job seekers using the site look for jobs in the pharmaceutical and biotech fields.
Most job seekers using the site have at least a Bachelor's degree or higher with between four to twelve years of experience, which makes this a great job board for employers seeking qualified candidates with extensive experience.
Employers can purchase bulk postings at discounted rates.
Agencies qualify for 10-15% discounts.
PharmaOpportunties recruits top candidates through trade shows, industry trades, referrals, networking, online marketing, and a variety of databases.
Shortcomings:
Compared to competitors, such as CareerVitals, PharmaOpportunities lacks some key features, including social media integrations, external apply links, and custom branding.
While PharmaOpportunities provides access to a resume database, access for a single user is quite costly, ranging between $200.00 and $1,500.00.
There are no multilingual site options.
There is no free trial or free job posting option.
Reputation:
We were unable to find reviews for PharmaOpportunities online.
How to Post a Job on PharmaOpportunities: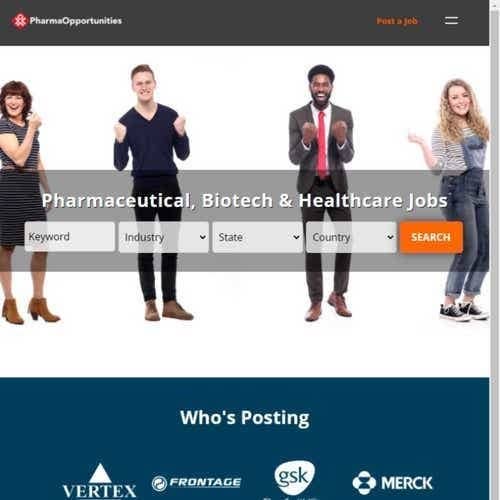 Four easy steps for posting a job on PharmaOpportunities.
1.
Posting a job on PharmaOpportunities.
1.1
Register or log in to your account.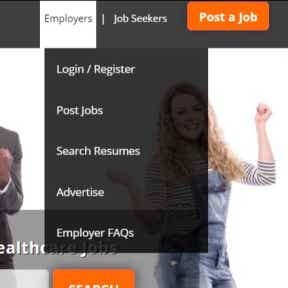 You will find this by hovering over "Employers" in the top-right corner of the PharmaOpportunities home page and clicking on "Login/Register."
You can click directly on "Post a Job," but you will have to log in or register anyway.
To create a new account, you will need to provide your contact and company information.
Once you are satisfied with all the details you've entered, create a login by providing a username and password. Accept the terms and conditions, then click on "Submit."
Once you have created your account, your login information will be emailed to you.
You can now log in and start posting jobs.
1.2
Click on "Add a New Job."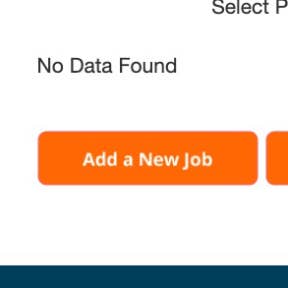 You will find this orange button in the middle of your dashboard.
1.3
Choose a posting plan.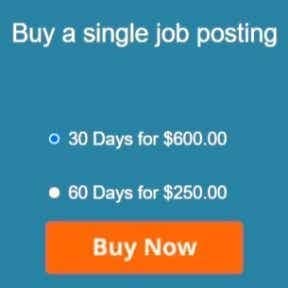 On the next page, you can select your preferred posting package. Then, click on "Buy Now."
1.4
Choose your payment option.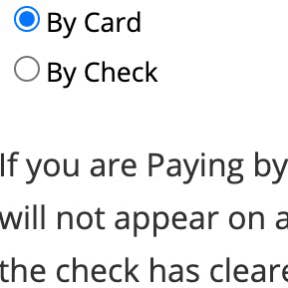 You will need to enter your billing information, but you can simply click on "Use My Registration Info" to automatically complete the form. Then, select to pay by credit card or check, and click on "Submit." Complete your payment to post your job.
PharmaOpportunities vs. CareerVitals:
PharmaOpportunities is more costly than CareerVitals but the sites offer similar features, such as resume writing and job distribution. While job boards offer discounts and diverse features, CareerVitals provides custom branding and social media sharing, whereas PharmaOpportunities offers training resources and resume database access.
PharmaOpportunities vs. HealthcareSource Job Board:
HealthcareSource Job Board is more costly than PharmaOpportunities, with pricing starting from $200.00 per listing. While HealthcareSource Job Board offers rare features, such as applicant tracking and online training courses, PharmaOpportunities' job board provides real-time metrics and resume distribution services.
PharmaOpportunities vs. Healthcare Jobsite:
Healthcare Jobsite is a more affordable option than PharmaOpportunities, but PharmaOpportunities provides packages that are ideal for mass hiring. While Healthcare Jobsite does offer social media integration and a candidate database, PharmaOpportunities has more sought-after tools, such as distribution services and real-time metrics.
Key Information
| | |
| --- | --- |
| Legal Name | Pharmaopportunities, Inc. |
| Founder | Winston Burton |
| Address | 4133 White Plains Rd., Bronx, New York, NY 10466 |
| Number of Employees | 34 |
| Telephone | |
| Website | |
FAQs:
How do I create a PharmaOpportunities account?
Go to the PharmaOpportunities website.
Hover over the "Employer" tab in the right corner of the home page until a drop-down menu appears.
Click on "Login/Register" to create an account.
What does it cost to post a job on PharmaOpportunities?
PharmaOpportunities' pricing starts from $165.00 for a basic 30-day job post. The platform also offers bulk posting packages and resume database access plans.
How many page views does PharmaOpportunities receive per month?
According to PharmaOpportunities, the company receives over 200,000 page views per month.
Which states are PharmaOpportunities job seekers from?
40% New Jersey, New York, Massachusetts, and Pennsylvania.
30% California.
10% Maryland.
10% Midwest.
10% North Carolina.
What are some PharmaOpportunities alternatives?