Pharmacy job posting websites are used by pharmacies, doctor offices, hospitals and other employers to reach out to potential applicants in this very in-demand field.
Our list of sites for pharmacy job postings will help you find help faster, whether you're hiring a pharmacist, pharmacy technician, pharmacy director, or need other pharmacy related job postings.
Special Offer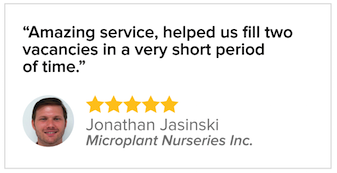 Post Jobs for FREE
Completely free trial, no card required.
Reach over 150 million candidates.
Where to Post Pharmacy Jobs:
| Our Rank | Site Name | Posting Options |
| --- | --- | --- |
| 1. | | Free and paid options. |
| 2. | | Free and paid options. |
| 3. | | Free job postings. |
| 4. | | Paid, starting at $175.00. |
| 5. | | Paid, starting at $159.00. |
| 6. | | Paid, starting at $199.00. |
| 7. | | Paid, starting at $265.00. |
| 8. | | Paid, starting at $199.00. |
| 9. | | Paid, starting at $350.00. |
| 10. | | Paid, starting at $420.00. |
FAQs:
How can I get more responses to my pharmacy technician job ads?
Check to be sure that your salary and benefits are in line with market rates. If so, look at your pharmacy technician job posting. Does it give compelling reasons for someone to choose your company over another? This is often an inexpensive fix. For more tips on writing job postings, check out our job posting template.
If you're looking for pharmacy job posting examples, we've got one here you can check out.
Do you have recommended job sites for positions such as director of pharmacy?
This can really depend on the region you're in. Check with people who work in pharmacies in your area and see where they're looking for jobs. Be sure to post to free job posting sites to get the word out, then see if any of the niche job boards make sense in your region.
Do you have any tips on how to hire a pharmacy technician?
We've created a complete hiring guide that will work for any position you hire for, including pharmacy technician. Check out our guide to how to hire employees, where we'll walk you through a great process, step-by-step.