Pricing:
| Plan | Monthly Pricing | Annual Pricing |
| --- | --- | --- |
| Basic Account (20 job posts) | Free. | Free. |
| Recruit | US$199.00 | US$1,990.00 |
| Professional | US$499.00 | US$4,990.00 |
| Partner | US$699.00 | US$6,990.00 |
| Master | US$1,249.00 | US$12,490.00 |
*14-day free trials are offered on all paid monthly and annual plans. **Two free months are offered on all paid annual plans.
Review:
HRCrossing is a dedicated job board for HR professionals. Employers are offered free trials for all plans, and benefit from hiring features such as job syndication to other sites, resume views, and email alerts. Over 430 Australian employers advertise their jobs on the site, connecting them with a candidate pool comprising of thousands of job seekers from around the world.
Although it's a U.S.-based company, Australian employers benefit from HRCrossing attracting local and global HR job seekers who browse through over 4.4 million jobs sourced from other job boards. Employers looking to connect with job seekers from around the world for positions in Australia should consider this site.
Highlights:
Connects Australian employers with thousands of local and global job seekers.
Employers can choose between free basic job ads and paid packages.
Australia-based employers qualify for free 14-day trials for all packages.
100+ researchers match employers with qualified HR job seekers.
The site's niche HR focus and paid membership ensure that only qualified candidates sign up.
Paid job posts are aggregated to over 500 job boards.
Resume views are included in job posting packages.
An unlimited number of users can access employer accounts.
Qualifying job seekers receive emailed job alerts.
Australian employers can get extra exposure by directly posting jobs on paid job boards via their EmploymentCrossing accounts.
Provides a user-friendly platform that includes resume sharing and rating of applicants.
Offers exporting of candidate information to Excel, allowing easy applicant management.
Customer support is available via email and live chat.
Shortcomings:
Free basic job posts have a limited reach and are not distributed to other job boards.
Job posting package costs are only quoted in US$.
The site lacks ATS integration and instant AI-powered candidate matching.
The number of resume views is restricted across all paid packages.
No job post sharing via social media channels is featured.
No local phone support for Australia-based users is available.
Reputation:
EmploymentCrossing, HRCrossing's parent company, holds an A-rating from the U.S.'s Better Business Bureau. No website analytics or user ratings other than onsite testimonials were found.
Social media links on the site revert back to parent company EmploymentCrossing's accounts. HRCrossing itself has only 4 followers on Facebook, no Twitter account, and less than 260 LinkedIn followers. The site's lack of a strong social media footprint narrows its exposure and potential reach.
How to Post a Job on HRCrossing: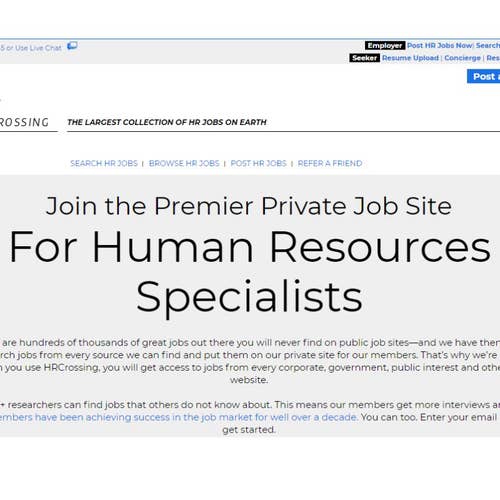 Six easy steps to post your next vacancy on HRCrossing.
1.
Posting a job on HRCrossing.
1.1
Click on "Post a Job."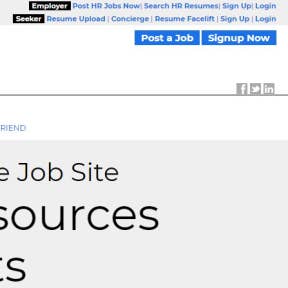 Navigate to the HRCrossing home page and click on "Post a Job" near the top right corner of the screen.
1.2
View free job posting trials and plans.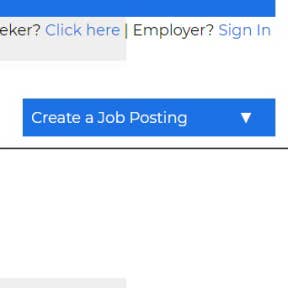 Find the "Create a Job Posting" tab in the top right corner. Hover your cursor over it and select "Rates" from the dropdown menu.
1.3
Select a free 14-day job posting trial.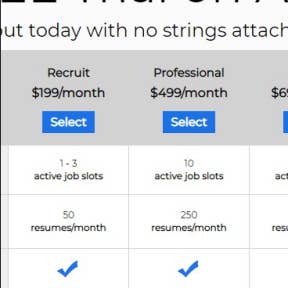 Browse through the paid options and click on "Select" under the plan of your choice to sign up for a free trial, or scroll down to below the table to opt for a free "Basic Account" with less exposure.
1.4
Complete the onscreen form.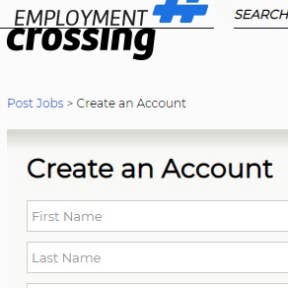 New users first need to create an account by completing the online form. Fill in your name, phone number, email address, password, company type, and company name. Click on "Sign Up."
1.5
Create your job posting.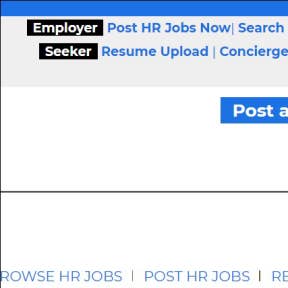 Verify your account details via email. Return to the home page and click on the "Login" option next to the black "Employer" tab in the top right corner. Once signed in, click on "Post a Job."
1.6
Post your job advert.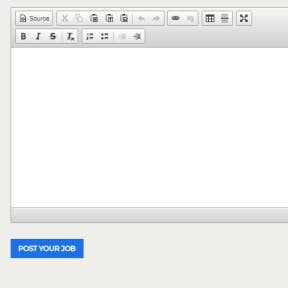 Create and review your job advert in the designated space provided on the form. Submit your job listing by clicking on "POST YOUR JOB."
HRCrossing vs. Jobs in HR:
HRCrossing collects HR jobs from over 4 million global sites, while Jobs in HR requires no account and local HR job ads are emailed and posted directly to the site. HRCrossing offers free basic ads and 30-day syndicated job listing prices that start at US$199.00, whereas single 30-day ads on Jobs in HR costs A$180.00.
HRCrossing vs. SEEK:
HRCrossing features a global HR job board and job post aggregation, while SEEK is a top Australian general job posting site. Both require payment for resume views. Only HRCrossing offers free basic job ads, with 30-day syndicated job listing prices starting at US$199.00. SEEK's prices for a single 30-day job post start at A$225.00.
HRCrossing vs. Adzuna:
Both HRCrossing and Adzuna feature syndicated job searches with a global reach. HRCrossing's paid plans offer employers access to resumes, while Adzuna does not. Only Adzuna features ATS integration. HRCrossing offers free basic ads and 30-day syndicated job listing prices that start at US$199.00, whereas single 30-day ads on Azuna costs A$49.00.
Key Information
| | |
| --- | --- |
| Legal Name | EmploymentCrossing |
| Founder | |
| Founding Date | Apr 21, 2006 |
| Address | 175 South Lake Ave., Ste. 200, Pasadena, CA 91101 USA |
| Telephone | |
| Website | |