Pricing:
Startupers does not charge employers to post jobs on their site. However, Startupers does encourage users to sponsor the job board by joining their Patreon.
Membership Pricing:
| Plan | Benefits | Monthly Pricing |
| --- | --- | --- |
| Scrappy | Patreon shout-out. | US$5.00 |
| Funded | Added to Startupers' Patreon sponsors page. | US$20.00 |
| Unicorn | Added to Startupers' Patreon sponsors page and receive top billing on the page. | US$100.00 |
Review:
Startupers is a 100% free job posting board that's predominantly used by those looking to launch a startup. Here, job seekers can find entry-level and/or freelance jobs, while startup employers have free rein to upload a variety of job ads, including accounting associates, analysts, and app developers.
Compared to local competitors, Startupers offers great affordability and access to a niche market. However, the majority of the jobs advertised on Startupers are U.S.-based. Local employers who are looking for U.K. exposure may want to consider local competitors like reed.co.uk or CW Jobs.
Highlights:
Startupers is a completely free job posting site.
All job posts are reviewed by a human being to eliminate spam and/or false information.
The platform serves as a great location to source remote, freelance, and/or full-time employees.
Compared to local competitors such as reed.co.uk and CW Jobs, Startupers offers the more affordable job board.
Startupers offers a resume board for those who work in startups and a headhunter board for startup recruiters.
To post an ad on Startupers, you won't be required to create an employer's account.
Startupers primarily caters to those in the tech industry, ensuring that job ads are advertised to those who are interested in the field.
Shortcomings:
The website provides limited information and does not feature a language translation tool.
Customer support hours are not stipulated on the website. However, it's important to note that Startupers' employees are based in the U.S., which may determine the customer support hours.
In order to post a job, you'll need an applicant tracking system.
The majority of the U.K. jobs posted on Startupers are based in London.
The Patreon sponsorship program is quoted in U.S. dollars.
Reputation:
We were unable to find reviews for Startupers online.
How to Post a Job on Startupers: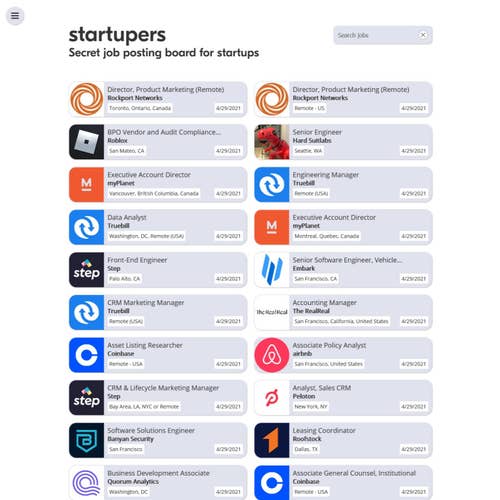 Four easy steps for posting a job on Startupers.
1.
Posting a job on Startupers.
1.1
Click on the navigation button.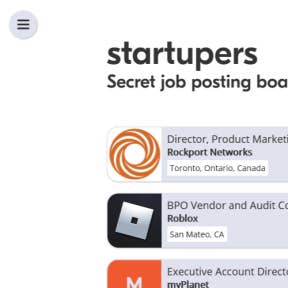 You will find this button, comprising a circle with three horizontal lines in the left corner of the home page.
1.2
Select "Post FREE startup jobs!"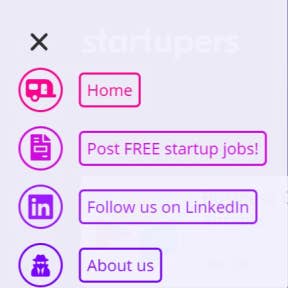 This is the second option on the pop-up menu.
1.3
Fill in the information required.
You will be prompted to answer four questions.
1.4
Fill in your job posting information, review, and post.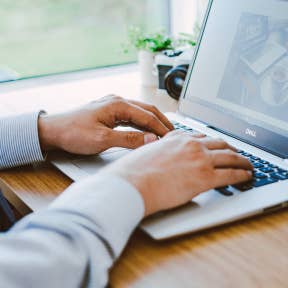 When Startupers is satisfied with your four answers, they will publish your job posting with the information you've supplied.
There's also an option to edit or resubmit your application once you've completed it.
Startupers vs. reed.co.uk:
Reed.co.uk is one of the top job boards in the U.K., advertising a range of jobs in various categories. Startupers, on the other hand, is a U.S.-based job board dedicated to those in the startup industry. While Startupers does offer U.K. exposure and is free to use, the majority of the jobs are located in the U.S.
Startupers vs. CW Jobs:
While CW Jobs is a popular tech job board in the U.K., it does not offer a free plan, and employers can expect to pay £249.00 per job posting. Unlike CW Jobs, Startupers is 100% free to use. However, despite having access to a U.K. market, Startupers mostly caters to startups in the U.S.
Startupers vs. AngelList:
Startupers and AngelList have very similar objectives. They're both free job boards that are dedicated to connecting startups with talented tech professionals. However, AngelList's U.K. reach is more extensive, promising better results. But unlike AngelList, Startupers is the best source for those looking to employ remote workers.
Key Information
| | |
| --- | --- |
| Legal Name | Startupers |
| Founder | |
| Founding Date | Jan 01, 2006 |
| Address | 60 29th St., San Francisco, CA, 94110, USA |
| Email | |
| Telephone | |
| Website | |
FAQs:
What is Startupers?
Startupers is a free job posting site that predominately caters to those in the startup tech industry.
How do I create a Startupers account?
Where is Startupers located?
Startupers' headquarters is based in San Francisco, CA.
How can I edit a Startupers job posting?
To edit your Startupers job postings, click the "My Stuff" icon and then select the job you would like to edit from your job list.
Can I delete a Startupers job posting?
To delete or manage Startupers job postings, go to the "My Stuff" page and click on the posting you would like to remove, then click the "Delete" icon.
Are there any sites that are similar to Startupers?