Pricing:
| Plan | Monthly Pricing | Annual Pricing |
| --- | --- | --- |
| Single | US$149.00 | US$349.00 |
| Unlimited | US$249.00 | US$799.00 |
| Unlimited Resume | US$399.00 | US$1,699.00 |
Review:
Avjobs is an international job board that's based in the United States. For U.K. employers, Avjobs allows CV browsing, candidate management tools, syndication, and unlimited messaging. However, Avjobs' local exposure doesn't compare to U.K. competitors like reed.co.uk and Find a Job.
For employers looking to automate the hiring process, Avjobs offers plenty of bonus features that are not available in local competitors' plans. That said, recruitment turnaround times will slow down, thanks to Avjobs' lack of popularity in the U.K. Therefore, employers will need to choose the more expensive plan to help boost exposure.
Highlights:
Avjobs' unlimited plans include unlimited job ads and unlimited user accounts.
The first week of the Single plan is free.
Avjobs is a niche job board that helps filter your candidate pool.
U.K. employers have the option of paying annually, which can save costs by 70%.
All Avjobs' plans come with advanced features, including a job widget, job management tools, reporting, salary tables, and news feeds, among others.
Compared to other U.K. job boards, Avjobs offers the best job management features and performance statistics.
Employers gain access to robust reporting tools not provided by local competitors, including current salary, wage, and pay information.
Shortcomings:
Avjobs predominately caters to the U.S. job market.
Currently, there are less than 20 U.K. jobs advertised on Avjobs.
There are no offices based in the U.K. and customer support hours are restricted to U.S. times.
All plans are restricted to U.S. dollar pricing.
Compared to U.K. competitors like Find a Job and reed.co.uk, Avjobs is the more expensive job board and it does not offer the same local exposure.
The Single plan is quite limited and only allows one job ad per month.
There are a limited number of user reviews available.
Reputation:
We were unable to find U.K. user reviews of Avjobs online. However, we did find five U.S.-based user reviews on Sitejabber, with a total rating of 1.9 out of 5 stars.
Almost all of the reviews focused on Avjobs' charges, with users claiming that they were either scammed or unfairly overcharged for certain plans. Subsequently, users are asked to be vigilant when purchasing a plan with Avjobs.
How to Post a Job on Avjobs: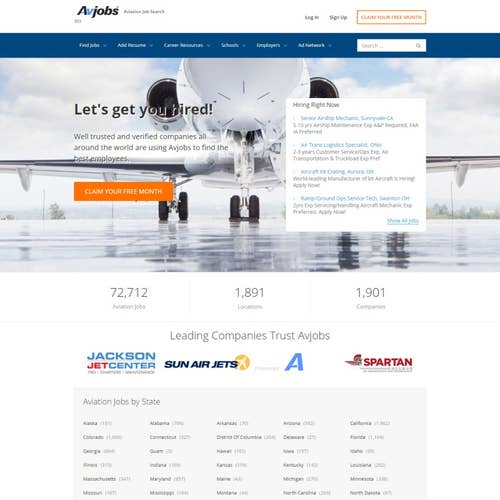 Three easy steps for posting a job on Avjobs.
1.
Posting a job on Avjobs.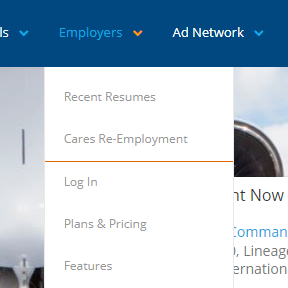 Start by navigating to the Avjobs home page. Hover over "Employers" in the main menu until a dropdown menu appears. From the dropdown menu, click "Plans & Pricing."
1.2
Select a job posting plan.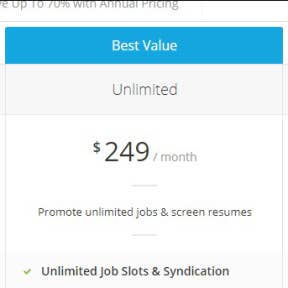 Select the job posting plan of your choice by clicking on "Sign Up." You'll need to create an account by entering your details. Once you're done, click on "Continue" and follow the onscreen prompts to activate your account.
1.3
Sign in and post your job.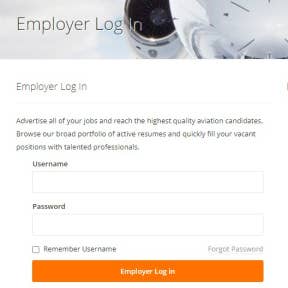 Once you've signed in, provide your payment information and pay for a job posting package. When payment is complete, you can easily create and submit your job posting via the employer's dashboard. Newly registered members qualify for a 7-day free trial.
Avjobs vs. reed.co.uk:
reed.co.uk is a popular job board that offers great U.K. exposure, while Avjobs predominantly caters to the U.S. market. Unlike reed.co.uk, Avjobs' plans are not available in pound sterling. That said, those looking to make use of advanced features will have better success with Avjobs, which has everything from statistic reports to job templates.
Avjobs vs. Find a Job:
Find a Job is free and managed by the U.K. government. With Find a Job, employers can list general jobs in several industries, including aviation. While Avjobs' plans are expensive, it offers plenty of features missing from Find a Job's site. However, Avjobs' exposure in the U.K. is comparatively small, making Find a Job the better option.
Avjobs vs. Aviation Job Search:
Both Aviation Job Search and Avjobs are niche job boards that cater to an international job market. Unlike Avjobs, Aviation Job Search charges U.K. employers £4.99 /day, which could result in steep charges. Avjobs, on the other hand, is restricted to U.S. dollars, but employers enjoy robust features that are not available with Aviation Job Search.
Key Information
| | |
| --- | --- |
| Legal Name | Avjobs, Inc. |
| Founding Date | Jan 01, 1988 |
| Address | 9609 S. University Blvd., Ste. 630830, Littleton, CO 80163 USA |
| Email | |
| Telephone | |
| Website | |
FAQs:
What is Avjobs?
Avjobs is a niche job board that caters to the aerospace and aviation industry in the U.S. and the United Kingdom.
How much does it cost to post a job ad on Avjobs?
Avjobs offers both monthly and annual plans. If you're interested in a monthly plan, it costs between US$149.00 and US$399.00 per month. With the annual plans, U.K. employers can expect to pay between US$349.00 and US$1,699.00 per year.
How do I create an account on Avjobs?
Go to the avjobs.com.
Click "sign up" in the right corner of the home page.
Once you complete the sign-up form, choose a payment plan and sign up.
What types of jobs can I advertise on Avjobs?
Avjobs is a niche job board that lists all jobs in the aviation or aerospace industry, including software developers and engineers.
What are some alternatives to Avjobs?