Topcoder is a project posting site specifically for app design and prototyping, application development, and data science.
Hire Top Talent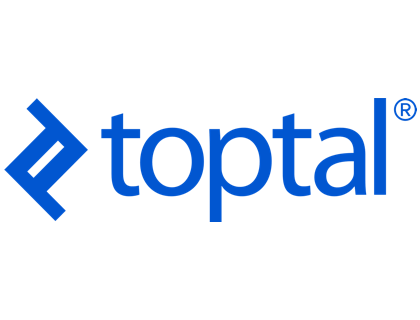 Toptal is an elite network of the world's top talent in business, design, and technology, expertly matched to fit your business needs, on demand.
Get Started
Pricing:
Topcoder works on an outcomes-based payment model, not on hourly rates or a number of iterations. Topcoder does not list pricing on its website.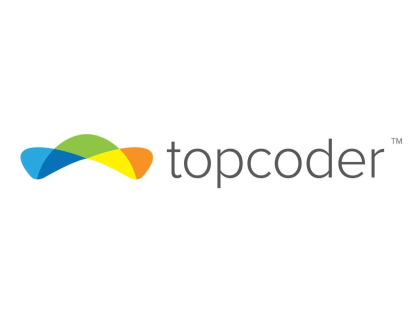 Topcoder Review:
Pros: It's fast and cost-effective.
Cons: The UI is cluttered and hard to navigate according to some users.
Bottomline: Topcoder is a good option for companies looking for expert designers, developers, testers, and data scientists from around the world.
How to Post a Job on Topcoder:
Go to topcoder.com.
Create an account.
Select a solution.
Define scope of project.
Submit.
Key Information:
| | |
| --- | --- |
| Founder | |
| Founded | 2000 |
| Headquarters | Indianapolis, Indiana, USA |
| CEO | |
| Phone | 1 (855) 867-1356 |
| Address | 201 S. Capitol Avenue, Suite #1100, Indianapolis, IN, United States 46225 |
| Website | |
Reviews:
| Source | Review |
| --- | --- |
| | TopCoder is good for practicing very specific kinds of interview problems. It is also completely useless for interview practice outside of that niche. |
| | Not sure if its just my experience, but the Topcoder website seems to be a jumbled mess. With multiple was to sign up, which don't seem to be compatible, and several different skinning for the pages, depending on how you arrived at it. Let alone the sign up methods have different password rules, and even when submitting there are multiple ways to submit which have different upload restrictions. It was a fun little challenge i used to learn goji with, but wow that site is frustrating. |
| | My colleagues and I at X PRIZE Foundation have used TopCoder, and have found, like everyone else, that TopCoder's global community of more than 450,000 technology and design specialists can find solutions to a wide range of problems at a fraction of the cost and time. |
FAQs:
What is SRM in TopCoder?
SRM in TopCoder stands for "Single Round Matches". Topcoder ran competitive programming challenges, where each SRM was a timed 1.5-hour algorithm competition and contestants would compete to solve the same set of problems.
View our review of TopCoder.
How do you get good at TopCoder?
Pick a problem to solve and spend take your time trying to solve it.
Thoroughly read the editorial for the problem.
Research and study the code of high ranked TopCoders.
Code the problem or improve your first solution using what you have learned.
Is TopCoder good for beginners?
It depends on your design needs. However, TopCoder offers enough practice problems of all difficulty levels to help build your skills.
What is TopCoder in Wipro?
Wipro is the parent company of TopCoder.
What is TopCoder?
Topcoder is a project posting and crowdsourcing website. The platform was created specifically for app design and prototyping, application development, and data science.
What is TopCoder arena?
TopCoder Arena is where coders can come together and practice, compete, or spectate. This pure Java application can be run as either an Applet from within an internet browser or as an application from within Java Web Start (JWS).
How do I create a Topcoder account?
Go to topcoder.com and click on "How it Works", and then on "Start a Project". Fill in the form, create a username and password, and press "continue".
How can I edit a Topcoder job posting?
When you start a project you are assigned a Topcoder co-pilot, who manages your job postings, and with whom you stay in contact throughout the project.
How can I delete a Topcoder job posting?
You can discuss this decision with your Topcoder co-pilot.
What kind of freelance jobs can I post on Topcoder?
App design and prototyping.
App development.
Cognitive and AI solutions.
Mobile design.
Mobile development.
Web design.
Web development.
Quality assurance.
How do I find the best freelancers on Topcoder?
A crowdsourcing expert called a copilot guides you through the entire process from submitting a project to finalizing it.
What are some Topcoder alternatives?