Fill your vacant marketing assistant positions with help from our list of the 10 best job portals for hiring marketing assistants. We have a combination of local sites that target this job market and world-renowned job sites that do well for this profession.
Special Offer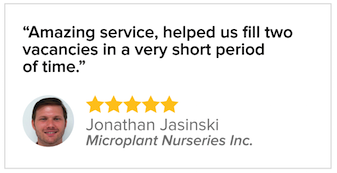 Post Jobs for FREE
Completely free trial, no card required.
Reach over 150 million candidates.
Top 10 Sites to Hire a Marketing Assistant:
| Our Rank | Site Name | Pricing Option |
| --- | --- | --- |
| 1. | | Free and paid. |
| 2. | | Free. |
| 3. | | Free and paid. |
| 4. | | $375.00 per post. |
| 5. | | Free. |
| 6. | | $265.00 for subscription. |
| 7. | | Free. |
| 8. | | Paid. |
| 9. | | Paid. |
| 10. | | Paid. |
FAQs:
Where can I hire freelance marketing assistants?
How much do marketing assistants make?
The cost to hire a marketing assistant depends on whether you need to hire a full-time or freelance marketing assistant. On average, freelance marketing assistants earn between $10.00 and $50.00 per hour, depending on experience and location. In the United States, full-time marketing assistants earn a median wage of $47,000.00 a year.
Any advice on how to hire a virtual assistant for internet marketing?
It's impossible for a business owner to do everything by themselves; that's why delegating tasks to a skilled person is an important aspect of growing your small business.
If you need to hire a virtual assistant for internet marketing or a general marketing role, here are a few things to consider.
Look for candidates with strong communication and organization skills.
A good marketing assistant has a creative flair and should be able to devise and carry out marketing campaigns.
Evaluate any previous marketing projects they've done to see if it suits your business style.
Choose someone who has a vested interest in your business.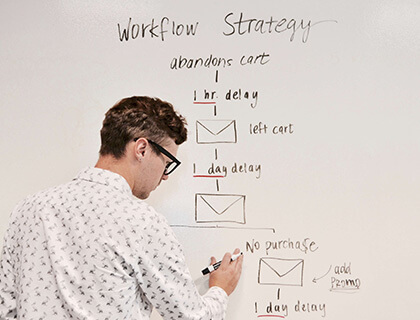 Where can I find virtual marketing assistants?
How do I ensure that I hire the right applicant for the job?
Start by researching the responsibilities and requirements of a Marketing Assistant. Once you've compiled a list of key points, create a detailed job description. Your job description should list all important key performance areas, as well as the skills and qualifications needed.
See our Marketing Assistant Job Description Template for more.
What skills do you need for marketing?
Interpersonal skills.
Good oral and written communication skills.
Numeracy skills.
Creativity and imagination.
Negotiation skills.