Pricing:
There is no cost for posting a job on LondonMfgJobs.com.
Review:
LondonMfgJobs.com is a free, basic posting site that helps employers find local talent in the manufacturing industry. Well-known brands and companies use the site to advertise vacancies for supply chain analysts, industrial mechanics, software engineers, truck drivers, product managers, and more in the London region and surrounds.
At the time of writing, only 377 jobs were listed on the site, so there are bigger job boards that provide job syndication to wide networks for increased exposure. Because this is a free site, it does not offer any extra features like resume database access or sophisticated recruitment tools.
Pros:
LondonMfgJobs.com is an established job board used by brands such as 3M Canada, Dr. Oetker, Givens Engineering Inc., and more to find hires.
The platform serves the London, Middlesex, Oxford, and Elgin counties in Canada, making it perfect for targeting local talent.
Jobs can be posted directly to the site.
The site is user-friendly and easy to navigate.
There is no cost to post a job on LondonMfgJobs.com.
Job seekers can download a PDF list of current job postings, making it easier for them to find and bookmark your vacancies.
Advanced filters ensure that relevant, qualified candidates find your listings.
Cons:
The job board offers no advanced plans with increased exposure.
There is no job syndication or resume database.
Employers can't purchase featured listings or set up company profiles on the site.
The site is not available in French.
Reputation:
We were unable to find any online reviews for LondonMfgJobs.com.
How to Post a Job on LondonMfgJobs.com: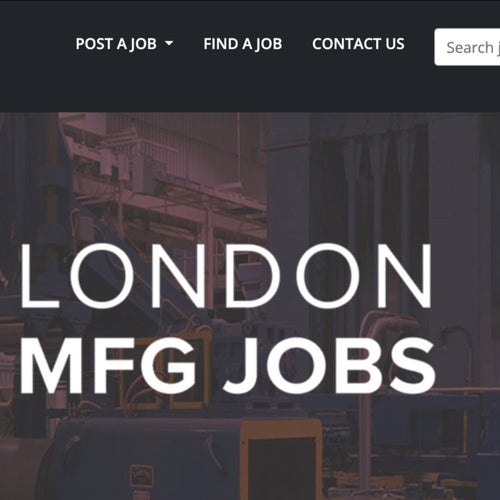 Seven easy steps for posting a job on LondonMfgJobs.com.
1.
Posting a Job on LondonMfgJobs.com.
1.1
Visit the LondonMfgJobs.com home page.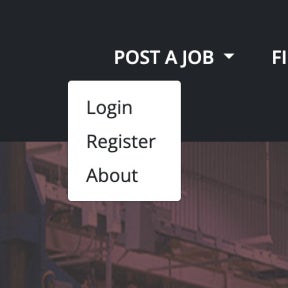 Navigate to the home page and click on "POST A JOB" in the top banner. From the drop-down menu, select "Register."
1.2
Register an employer account.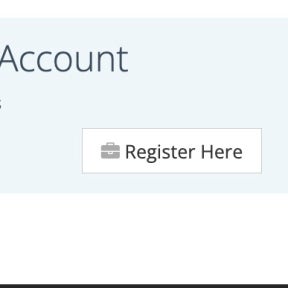 On the left-hand side of the page, toward the bottom, click on the "Register Here" button beneath "Employer Account."
1.3
Complete the registration form.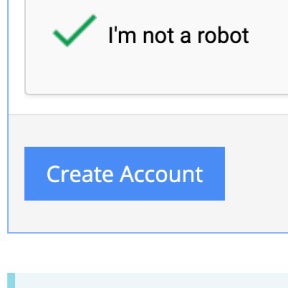 Add your new account details to the online form, check the reCAPTCHA box, then click on "Create Account."
You will receive a verification email. Be sure to check your spam folder as well.
Open the email and click on "Verify My Email Now" to complete your account registration.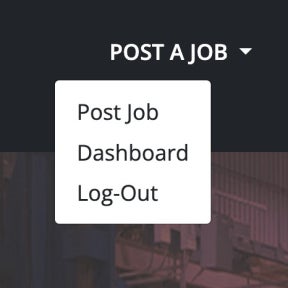 From the home page, click on the "POST A JOB" tab at the top, then click on "Post Job," the first option from the drop-down menu.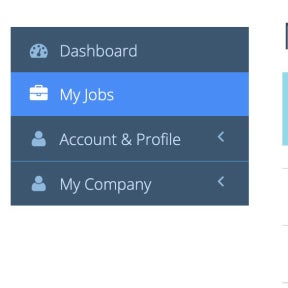 From your dashboard, go to the menu on your left and click on "My Jobs."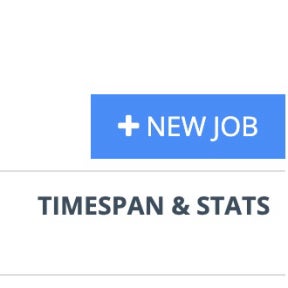 Toward the bottom-right of the screen, click on the blue "+NEW JOB" button.
1.7
Fill in your job post details.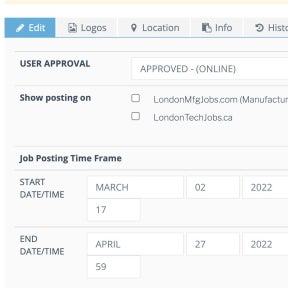 Complete the online form by supplying all the details of your job post, then click on "Save" at the bottom of the page.
Some fields in the form are optional, while others are mandatory and cannot be left blank.
From the drop-down menu next to "USER APPROVAL," select "APPROVED-(ONLINE)." Please note that your job post will still need to be approved by administration before it goes live on the site.
Be sure to select which job board you'd like your posting to appear on. Check either "LondonMfgJobs.com" or "LondonTechJobs.ca."
In the job description field, remember to add the information about how candidates can apply for the position or contact you.
Click on the blue "Save" button right at the top of the screen when you are done.
The London Economic Development Corporation (LEDC) may need to approve your listing before it's visible on the site.
From this page you can view, edit, or disable job postings.
LondonMfgJobs.com vs. Toronto Construction Association (TCA):
Like LondonMfgJobs.com, TCA offers free job postings, but they also have paid services, such as resume database access, which LondonMfgJobs.com does not have. TCA serves a much larger market, with over 2,200 member companies, but this site is dedicated to construction jobs, as opposed to manufacturing and food processing like LondonMfgJobs.com is.
LondonMfgJobs.com vs. ManufacturingJobs.com:
ManufacturingJobs.com is a paid job board that reaches local and global job seekers, offers premium posting plans, and job syndication, while LondonMfgJobs.com is a free, basic site that employers can use to target local candidates only. If you have limited funds and basic needs, LondonMfgJobs.com should work for you.
LondonMfgJobs.com vs. ManufacturingCrossing:
ManufacturingCrossing is a job board and aggregator that adds 2,000 new listings each week, while LondonMfgJobs.com barely has 400 listings on its site in total. Basic job posts are free on ManufacturingCrossing. However, employers who'd like additional exposure have the option to buy listings, which they won't be able to do on LondonMfgJobs.com.
Key Information
| | |
| --- | --- |
| Legal Name | The London Economic Development Corporation |
| Founder | |
| Address | 380 Wellington St., Ste. 701, London, ON N6A 5B5 |
| Email | |
| Telephone | |
| Website | |