Pricing:
| Plan | 1 Month Pricing | 3 Month Pricing | 6 Month Pricing |
| --- | --- | --- | --- |
| Basic | US$350.00 | US$850.00 | US$1,500.00 |
| Bronze | US$400.00 | US$1,000.00 | US$1,800.00 |
| Silver | US$525.00 | US$1,300.00 | US$2,400.00 |
| Gold | US$875.00 | US$1,900.00 | US$3,600.00 |
CareersInFood.com also offers annual pricing that range between US$2,800.00 and US$6,500.00 per year, depending on the job posting package.
Add-Ons:
| Plan | Pricing |
| --- | --- |
| Job Sweep | US$30.00 /mo. |
| Additional User | US$50.00 /mo. |
| Job Listing Logo | US$80.00 /mo. |
| Archive Search | US$100.00 /mo. |
| Featured Job | US$100.00 /post. |
| Homepage Logo | US$125.00 /mo. |
| Featured Company Profile | US$150.00 /mo. |
| Job Boost | US$199.00 /post. |
| Newsletter Feature | US$250.00 /issue. |
| Targeted Talent Search | US$550.00 /search. |
Review:
CareersInFood.com is a comprehensive job board that specializes in advertising jobs in the food and beverage manufacturing industry. With over two decades worth of experience and 40,000 quality-checked candidates from across the U.S. and Canada, CareersInFood.com has grown to be one of the most popular niche job boards in Canada.
For Canadian employers, CareersInFood.com offers an easy-to-use job board and helpful resources, such as industry news, a resume database, and employer subscriptions. For job seekers, the site provides access to informative resources, including a career planning portal that focuses on training and education.
Pros:
CareersInFood.com receives 230,000 monthly views.
Reputable companies, such as Bimbo Bakeries USA, Pilgrims, and Herbalife, use CareersInFood.com for recruitment.
CareersInFood.com connects employers with over 40,000 industry-specific job seekers.
Employers can purchase standard or value-added subscription packages.
All CareersInFood.com subscribers enjoy unlimited postings.
The platform offers resume search and review functions.
Users have access to single-site or multi-site subscriptions.
The platform offers advanced job criteria and keyword searches.
Employers can purchase company branding options, including company logos and a featured company profile.
CareersInFood.com offers a mobile app for employers and job seekers who are on the move.
Cons:
CareersInFood.com is an industry-specific job board that requires a subscription.
While CareersInFood.com does offer international job postings, the site is predominantly known as a U.S. and Canadian job board.
The site offers no language translation feature, which may impact French-speaking job seekers and employers.
All plans are quoted in U.S. dollars.
Compared to local job boards, such as Job Bank, CareersInFood.com is a rather costly option.
Reputation:
CareersInFood.com is not BBB-accredited, nor has it been rated extensively online.
At-a-Glance:
| Feature | CareersInFood.com |
| --- | --- |
| Starting Price | US$350.00 |
| Free Trial | x |
| Food Manufacturing Industry Focus | ✔ |
| Unlimited Postings | ✔ |
| Advanced Posting Options | ✔ |
| Jobs Organized by Category | ✔ |
| Resume Database | ✔ |
| Applicant Tracking | ✔ |
| Multi-Site Subscriptions | ✔ |
| Career Resources | ✔ |
How to Post a Job on CareersInFood.com: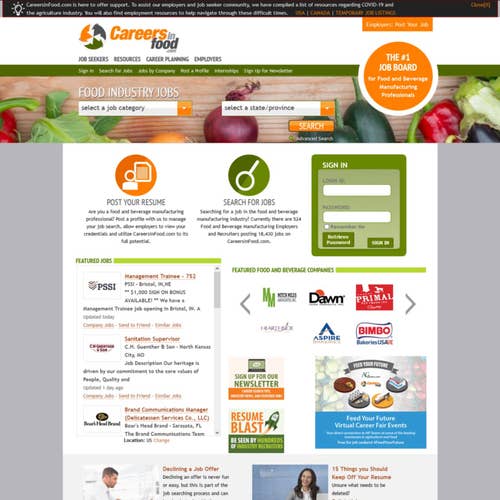 Four easy steps for posting a job on CareersInFood.com.
1.
Posting a job ad on CareersInFood.com.
1.1
Click on "Post Your Job" on the home page.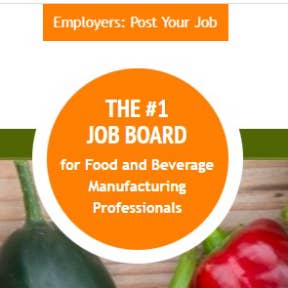 Navigate to CareersInFood.com and click on "Employers: Post Your Job" in the top-right of the page. At the top of the next page, click on "POST JOBS."
1.2
Register your membership account.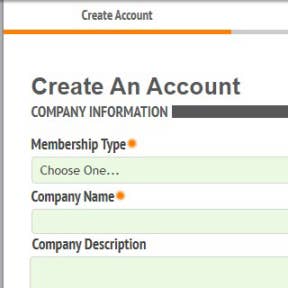 Create a membership account by entering your company information and contact information. Once you've completed all the fields, click on "Accept and Continue."
1.3
Select your payment package.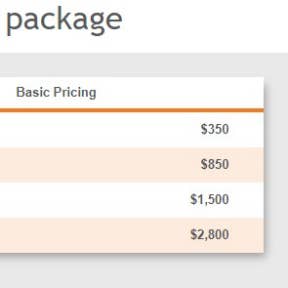 Select your preferred package type by clicking on "Select Package." Here, you can choose your desired duration and add-ons. When you've chosen the appropriate package, click on "Checkout" on the right-hand side. Review your information, enter your billing information, and click on "Complete Order."
1.4
Complete your job ad.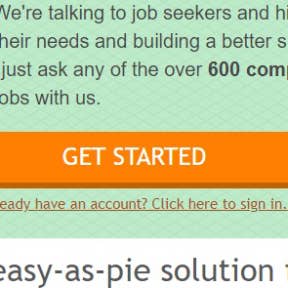 Once you've logged in and completed the payment, you can go ahead and start with your job description. Make sure that you review your job ad before publishing the post.
CareersInFood.com vs. Techjobs.ca:
CareersInFood.com and Techjobs.ca are both niche job boards that offer standard job posting features. However, while CareersInFood.com is focused on the food and beverage manufacturing industry, Techjobs.ca features technical and engineering jobs across industries. Techjobs.ca is slightly more affordable but doesn't feature a resume database.
CareersInFood.com vs. Eluta.ca:
Eluta.ca is one of Canada's most popular general job boards, attracting over 780,000 monthly visits. CareersInFood.com, on the other hand, is a well-known niche job board that would be ideal for employers looking to hire candidates from the food and beverage manufacturing industry. Of the two competitors, Eluta.ca is the most affordable option.
CareersInFood.com vs. Indeed:
CareersInFood.com and Indeed differ vastly in that CareersInFood.com is a subscription-based job board dedicated to food and beverage manufacturing jobs, while Indeed covers all job sectors and offers free posting options. Similarities include resume searches and applicant tracking.
Key Information
| | |
| --- | --- |
| Legal Name | CareersInFood.com |
| Founding Date | Jan 01, 1999 |
| Address | 90 W. Woodlawn Rd., Guelph ON N1H 1B2 |
| Email | |
| Telephone | |
| Website | |
FAQs:
What does CareersInFood.com offer?
According to their website, CareersInFood.com has grown to become one of the largest food and beverage industry-specific job boards on the internet. Thousands of U.S. and Canadian food and beverage manufacturing jobs are posted from the industry's top companies and recruiters.
How much does it cost to post a job on CareersInFood.com?
CareersInFood.com's pricing starts at US$350.00 a month for unlimited job posts.
What does a CareersInFood.com subscription include?
Full subscription includes unlimited specific criteria/keyword searches, unlimited job postings, canned messages for emails, candidate tracking lists, and candidate alert emails.
Why is CareersInFood.com better than other job boards?
Food and beverage manufacturing-specific search parameters enable employers to conduct searches without having to sort through hundreds of non-related candidates. They can quickly find who they are looking for.
What are some alternatives to CareersInFood.com?