Pricing:
CreativeCity charges C$25.00 per job post for 40 days. Members can post jobs for free.
Review:
CreativeCity brings together Canada's top talent in the arts and culture industry, giving employers a central hub from which to find the best local creatives. Their job portal is relatively small and it is unclear how many job seekers use it. A single job post costs C$25.00 but members can advertise for free.
Pros:
CreativeCity hosts conferences and runs programs that draw large crowds to their website, giving employers targeted exposure.
Job seekers on the platform are passionate about local arts and culture and want to make a difference.
Employers can target their search by Canadian city and province.
The classifieds section can be used for other kinds of advertising too, including public art calls and other announcements.
Members get free access to useful resources such as research, toolkits, conference participation, committee seats, and more.
CreativeCity is more affordable than competing creative job boards such as FreshGigs.ca and WorkInCulture.
Job posts are live for 40 days instead of the standard 30 days.
The company can be reached via telephone and email.
Cons:
There are no free job posting options unless you are a member.
Not many jobs are listed in the classifieds section.
Job posts can take up to three days to be approved.
CreativeCity can remove job posts without refund, should they feel it does not reflect their organizational values.
Most reviews concern the organization and not its job board.
Competing creative industry job boards such as RGD have free job posting options.
There are no applicant tracking tools or a candidate resume database.
Reputation:
We were unable to find online reviews of CreativeCity.
How to Post a Job on CreativeCity: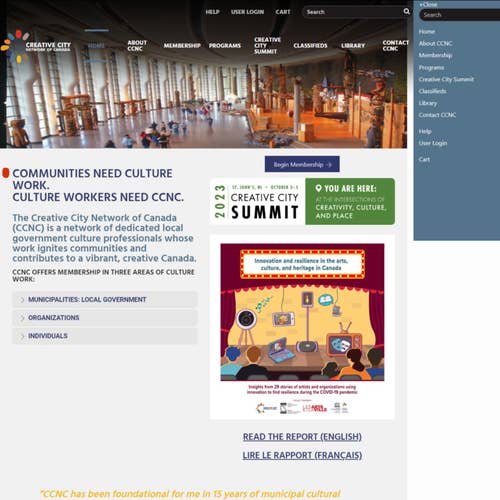 Five easy steps for posting a job on CreativeCity.
1.
Posting a job on CreativeCity.
1.1
Go to the CreativeCity home page.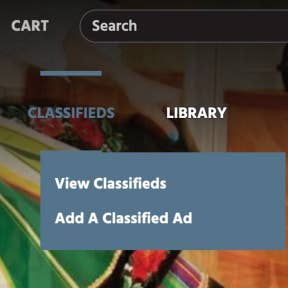 Navigate to creativecity.ca and hover over the "CLASSIFIEDS" tab to show the "Add A Classified Ad" button. Click on it to begin the process of posting a job.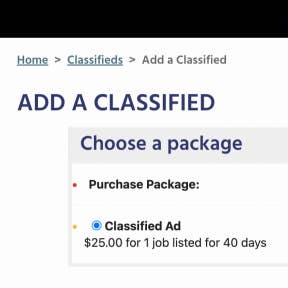 There is only one job posting package for nonmembers. Ensure that the Classified Ad option is checked, then click on the "Listing Details" button.
1.3
Create your job post.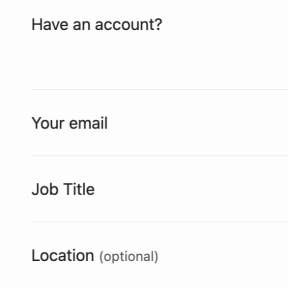 Add information such as your company name, location, job description, and more. Under the "Job Category" section, be sure to select "Job Postings" from the drop-down menu.
Adding your email address and clicking on "Save Draft" at the bottom of the page will automatically send an email with details for creating your account.
Click on the link in your email to set your password and save it. Click on "login" and add your login name that was also given in your email.
Once logged in, click on the "ACCOUNT" tab at the top of the page.
1.5
Pay for your job post.
Click on "Payment Methods" on the left-hand account menu, then click on "Add payment method." The only payment option is via Stripe, so add your card details in the text field and click on "Add payment method." This concludes the process.
It can take between one and three days for your job post to be approved and go live.
CreativeCity vs. FreshGigs.ca:
The key difference between FreshGigs.ca and CreativeCity is that the former is a job portal for all types of creatives, while CreativeCity has an emphasis on culture and community. Jobs on FreshGigs.ca have more exposure and options for promoting listings, while CreativeCity has one price and reaches a far smaller, niche community.
CreativeCity vs. WorkInCulture:
WorkInCulture and CreativeCity are similar in that they are both communities for arts and culture workers and both of them host a job board. WorkInCulture is specific to Ontario, while CreativeCity connects people from all across Canada. WorkInCulture is the costlier option, charging C$140.00 to list a job compared to CreativeCity's C$25.00.
CreativeCity vs. RGD:
Both RGD and CreativeCity allow free job posting for members and paid options for nonmembers, although RGD's pricing starts at C$250.00 per post compared to CreativeCity's C$25.00. RGD is the better choice if you want to hire graphic designers, while CreativeCity is a great choice for small businesses with tight hiring budgets.
Key Information
| | |
| --- | --- |
| Legal Name | Creative City Network of Canada |
| Founding Date | Jan 01, 2002 |
| Address | 135 Laurier Ave., West Ottawa, ON K1P 5J2 |
| Email | |
| Telephone | |
| Website | |
FAQs:
What does it cost to post a job on CreativeCity?
CreativeCity's pricing is free for members, while nonmembers need to pay C$25.00 per job post.
What are some alternatives to CreativeCity?