Pricing:
| Plan | Monthly Pricing |
| --- | --- |
| Startup Subscription | US$199.00 |
| Grow Subscription | US$629.00 |
| Expand Subscription | US$1,299.00 |
| Custom Plan | Quote only. |
Review:
Women Who Code is a global nonprofit that offers a job board and other resources for women in the tech industry. They have coding networks in two major Australian cities so that female tech talent can meet up and share their knowledge. The organization also hosts events to help professionals advance in their careers.
Highlights:
Access to a wide talent pool of over 250,000 professionals.
The Startup and Grow plans include exposure on Women Who Code's Twitter page and in their weekly newsletter.
Applicant tracking tools and analytics data on job posts.
Purchased job credits never expire.
Coding resources.
Gives employers the opportunity to host events for the Women Who Code community.
Women Who Code's Brisbane and Melbourne pages offer blog posts, resources, and job posts for the Australian workforce.
Shortcomings:
No free posting options.
Pricing for job postings is only available in U.S dollars.
Limited exposure on other sites.
Customer support is only available over email.
Reputation:
We were unable to find reviews of Women Who Code.
How to Post a Job on Women Who Code: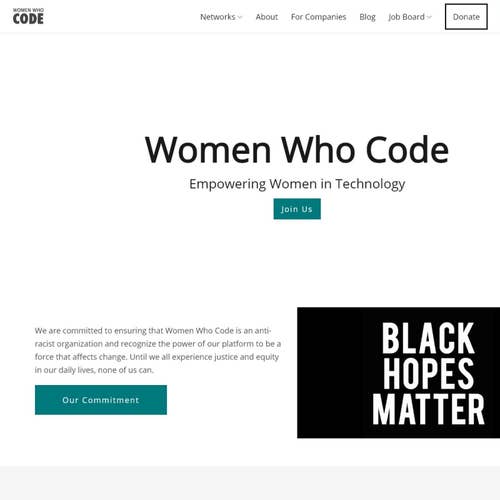 Six easy steps for posting a job on Women Who Code.
1.
Posting a job on Women Who Code.
1.1
Click "Job Board" on the home page.
You'll find this toward the top-right of the Women Who Code home page.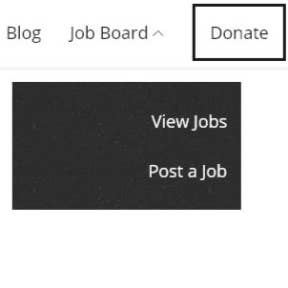 Select "Post a Job" from the dropdown menu.
1.3
Purchase job credits.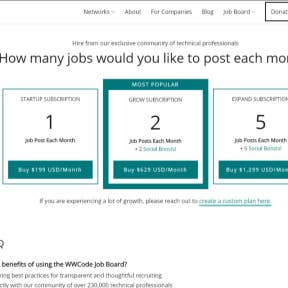 You can choose between one-time website posts and monthly subscription plans.
1.4
Register to use the job board.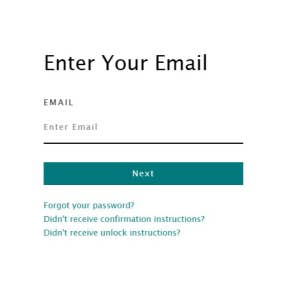 Register by providing your email address and a password of your choice to post an ad on the job board.
If you are already a member, go to your dashboard and click "Post a Job."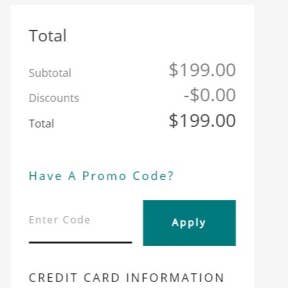 Enter your payment details. Be sure to review the pricing information before you submit these.
Once you've paid for your post, follow the on-screen prompts to post your job.
Women Who Code vs. Women in Technology (WiT):
Women Who Code and Women in Technology (WiT) are niche sites for female professionals in the tech industry. Women Who Code is a global nonprofit, while WiT is an Australian nonprofit organization dedicated to supporting women in the fields of science and technology. WiT is the more affordable option, but is limited to the local market.
Women Who Code vs. Where Women Work:
Both Women Who Code and Where Women Work are community sites for female professionals. Women Who Code caters to tech professionals, while Where Women Work is a job board for any industry. Unlike Women Who Code, Where Women Work does not disclose pricing on their website.
Women Who Code vs. Tradeswomen Australia:
Women Who Code and Tradeswomen Australia are both nonprofits dedicated to helping women in traditionally male-dominated fields. Women Who Code caters to the tech industry, while Tradeswomen Australia caters to the trades industry. The latter is an Australian site whereas Women Who Code is a global one.
Key Information
| | |
| --- | --- |
| Legal Name | Women Who Code |
| Founder | |
| Founding Date | Jan 01, 2011 |
| Address | 44 Tehama St, 5th Floor, San Francisco, CA 94105 |
| Email | |
| Website | |
FAQs:
How can I create a Women Who Code account?
Click "signup" in the top right corner of the home page and complete the online form.
How much does it cost to post a job on Women Who Code?
Pricing varies from US$199.00 per month for one job post to US$1,299.00 per month for five job posts. Prices for custom plans are available on request.
How can I edit a Women Who Code job posting?
From your dashboard, select the job you would like to edit under "My Jobs" and update your post.
How long does my job post stay on the Women Who Code job board?
Your job posting will stay live for 30 days from the date of posting, after which it will expire.
Will Women Who Code refund me for early cancellation of my job post?
No, early cancellations of job posts do not qualify for any refunds.
Does Women Who Code offer assistance in promoting my job posts?
Yes, they offer additional marketing of your job posts in the form of a "Social Boost" where they promote your job post on their community forum and Twitter page. They recommend one Social Boost per job posted.
Are there any restrictions when I post a job on Women Who Code?
Yes. Women Who Code regulates content in your job post that may discourage applicants from applying. Women Who Code reserves the right to edit and/or change your original job post to align with their values.
How do I delete my job post from Women Who Code?
How does Women Who Code bill me for my subscription?
All subscriptions at Women Who Code are billed automatically unless otherwise specified in writing. The payment method will be the original method that you chose upon subscription.
What are some Women Who Code alternatives?