99Designs is a freelance job posting site based in Australia. They specialize in connecting businesses with talented graphic designers, allowing you to run design contests based on your own specifications and choose the winning design from a selection of entries.
Special Offer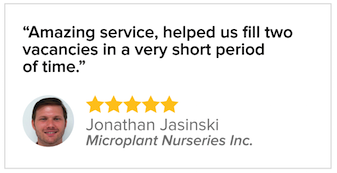 Post Jobs for FREE
Completely free trial, no card required.
Reach over 150 million candidates.
Pricing:
| Plan Name | Estimated Price Range |
| --- | --- |
| Book Cover | $249.00–$699.00. |
| Business Card | $149.00–$349.00. |
| Character or Mascot | $249.00–$699.00. |
| Infographic | $399.00–$1,099.00. |
| Magazine Cover | $229.00–$599.00. |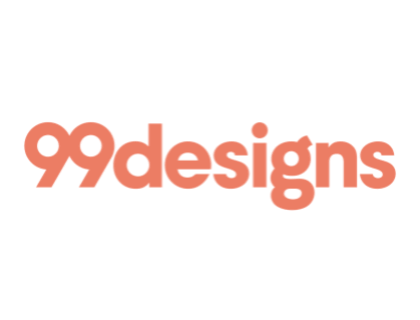 Review:
Pros: Able to connect with an extremely large and varied design talent pool.
Cons: A long bidding process often works against tight deadlines.
Bottomline: 99Designs connects you to extremely talented graphic designers, saving you resources and money.
How to Post a Job on 99Designs:
Go to 99designs.com.
Click "Get Started."
Search and select your design category.
Click "Start a Contest."
Choose design preferences.
Enter your personal details.
Key Information:
| | |
| --- | --- |
| Co-Founders | |
| Founded | 2008 |
| Headquarters | Melbourne, Australia |
| CEO | |
| Phone Number | 1 (800) 513-1678 |
| Address | 41–43 Stewart Street, Level 2, Richmond, VIC, 3121 |
| Website | |
FAQs:
How can I edit a 99Designs job posting?
The account manager is where you manage 99Designs job postings. You can edit 99Designs job postings and contest details at any time by using your account manager. You won't be able to reduce the prize money once entries have been received. You are also allowed to request the winning designer to make changes to their design, but they are not obligated to make any changes.
How can I delete a 99Designs job posting?
There is no information on deleting a contest.
How can I create a 99Designs account?
From the 99Designs home page, click "Login" and then "Sign Up."
What are some 99Designs alternatives?
What kind of freelance jobs can you post on 99Designs?
There is a range of design categories to post to. Some of them include book covers, business cards, characters/mascots, infographics, and magazine covers.
How do I find the best freelancers on 99Designs?
The best freelancers can be found by running a design contest and selecting your favorite design from the contest entries.
Invite designers whose work you like by going to their profile and selecting "Invite to Work."
Plan the contest duration, outlining the qualifying round, shortlisting, final round and contest winner.
Give your feedback to contest entrants and be sure to make use of the feedback-rating feature. A contest with a high feedback rating will attract designers to a competition.
Use star ratings to rate submissions.
Be sure to guarantee your contest. This ensures that your contest will result in a win, even if you're unhappy with the results. Guaranteed contests attract more designers.
Reviews:
| Source | Review |
| --- | --- |
| | I love 99designs! A particular blog post on their website made me feel like I made the right choice in picking pink and purple for my brand colors. |
| | If you're in the market for new design work, check out @99designs. They'll hook you up with a custom design that's fast and affordable. I've used them for @due and it's been a fun process every time. |
| | They devalue everything we do as designers. It's not the proper way to design an identity for a company. Do a search about it on this sub. This and Fiverr are universally hated for destroying the industry and making people believe that logo designs are worth $25. |
| | The problem with 99designs is that they're using designers for free "spec" work. You're designing for free on the hopes that they like your design better than the others. If they don't, you don't get paid for work you've already. Not to mention that it's out there and other unscrupulous designers will just copy what you did and/or steal your designs outright. I don't design for anyone without a contract or down payment for the work in hand before I begin. |
| | I've tried 99designs, freelancer, and upwork for graphic designs and I wasn't entirely satisfied with the quality. |
| | No designer worth a hoot is going to be on 99designs. You're better off going with a respectable local agency or finding a freelancer through your network. Try LinkedIn or Facebook.No, "my nephew is doing 'computer art' at the community college" is not good enough. Look at their portfolio.You also need to have some idea what you want. Find a few looks that you like. We aren't mind readers. |
| | When I was dealing with graphic designers to do the illustrations for my pitch deck. It took me three times to get it right.The first time I hired some girl from the communication school at my alma mater. She did a decent job for the price $100 bucks. But there was a lot of room from improvement. However, when you have previous work done it is easier to instruct the next guy on whats wrong with what you have.So I went on 99designs with the last designs from the comm student and told them what I didn't like about it. I got an improved more finish design, but it still wasn't perfect in me and my co-founder's eyes. $300 |
| | I'm a Graphic Designer and I'll be the first to tell you that having a idea of what you want is always the best way to go. And as far as 99designs go, you get what you pay for. The art of design is not easy and the better the concept is laid out the better the result. What you want to do is take the time to look through designers in your area and maybe set up a actual meeting. And any designer that doesn't present you with at least 4 to 5 concepts to choose from is not to be taken serious. Hope this helps. |
| | I get so much irrational anger that 99designs is still grouped with freelancing sites... 99designs is a frikkin' crowdsourcing site - nothing to do with actual job markets or even selling platforms. |
| | You can find great work on fiverrr/99designs too they just tends to have more of the "from a template" kind of designers. |