Pricing:
| Plan | Pricing |
| --- | --- |
| Locum Advertising | Free. |
| Bronze | £500.00 |
| Bronze+ | £800.00 |
| Silver | £1,500.00 |
| Silver+ | £1,850.00 |
| Gold | From £2,999.00 |
Review:
The self-proclaimed biggest veterinary jobs website in the U.K., Vet Times Jobs, aims to help employers recruit the best talent for a range of veterinary positions. The platform is a division of Vet Times, a daily print and online publication that features the latest veterinary news, resources, career events, and recruitment listings in the U.K.
Compared to other top veterinary job boards, Vet Times Jobs is more expensive but does offer a comprehensive range of recruitment services, such as social media promotion, targeted emails, a skills matching database, and job-writing support.
Highlights:
Vet Times Jobs allows employers to post full-time, part-time, and temporary veterinary jobs at all career levels.
The site features several print and online job posting packages.
Employers can advertise locum jobs for free.
The Silver and Gold package jobs are live for 90 days.
Jobs are sent to candidates via email alerts.
All packages include job-writing support.
The Bronze package allows company branding such as adding the employer's logo and other images to job posts.
The Silver and Gold packages offer social media promotion services.
The Gold package gives employers access to a skill matching database and a campaign manager.
The platform features hiring resources, such as articles on furloughing workers and reviewing CVs.
The site has a mobile app designed for employers and job seekers.
Shortcomings:
The platform is expensive compared to competitors such as The Vet Service and reed.co.uk.
The Bronze package's job posts are only live for 28 days.
The platform has limited payment options.
Reputation:
While online reviews of Vet Times Jobs are limited, the site received a 5-star rating on their Facebook page based on the opinion of 18 people. Their mobile app also received a 5-star rating from seven reviewers on Google Play.
Vet Times Jobs enjoys a strong social media presence, with over 28,700 LinkedIn followers and around 22,500 Facebook followers. The platform is used and trusted by top organizations such as the University of Liverpool, Parkhill Vets, University of Cambridge, and White Cross Vets.
How to Post a Job on Vet Times Jobs: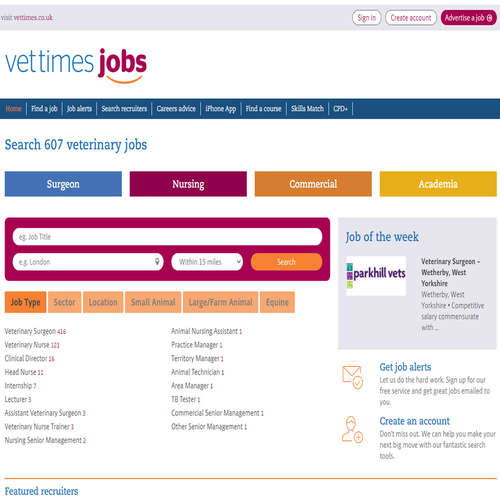 Five easy steps for posting a job on Vet Times Jobs.
1.
Posting a Job on Vet Times Jobs.
1.1
Click "Advertise a job."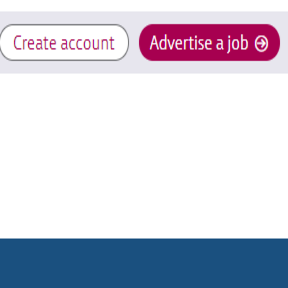 This button is in the top right-hand corner of Vet Times jobs' home page.
1.2
Register as an employer.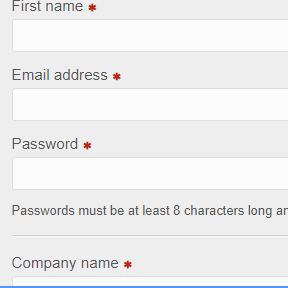 Click "REGISTER" in the top menu bar, and fill in the registration form. Once you're done, click "Save and continue."
1.3
Choose a job posting package.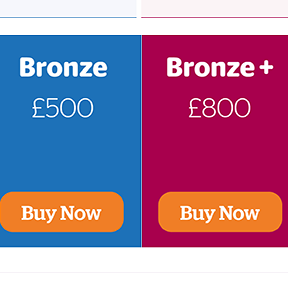 Select "View all options" and choose your preferred job posting package. Then, under the applicable heading, click "Buy Now."
Employers interested in posting a locum position can stroll down and select "Advertise for free now" under the heading "Free-of-charge locum advertising."
1.4
Add your job posting details.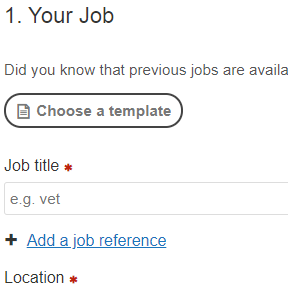 You'll be asked to create your job post in five steps. To start the process, fill in the job title and location. Then, click "Next."
You also have the option to use one of Vet Times' job posting templates.
Add the job description and summary, and click "Next."
Add the salary range, location description, and company logo. Then, click "Next."
Select the job type, sector, contract type, and allotted hours of work. Then, click "Next."
Select the communication channel through which you'd like to receive applications, and click "Next."
Add any applicable upgrades to your job post, and click "Save and Continue."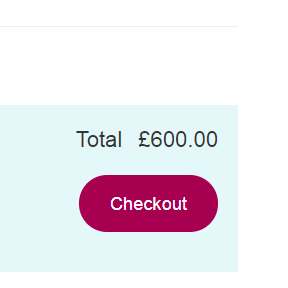 To purchase the saved job post, click "Checkout."
Click "Pay Online" and follow the prompts to make your payment. Your job post will then go live.
Vet Times Jobs vs. The Vet Service:
Like Vet Times Jobs, The Vet Service caters to the U.K. veterinary job market. The latter, however, also has a global reach. Vet Times Jobs is comparatively more expensive, charging £500.00 for their Bronze package while The Vet Service is a free job posting platform, which might be the better option for employers on a tight budget.
Vet Times Jobs vs. reed.co.uk:
reed.co.uk is a general job posting site in the U.K. Vet Times Jobs, however, is more niche and specializes in veterinary vacancies. Although reed.co.uk is the more affordable option, Vet Times Jobs could help employers find more suitable candidates faster, as they might have to wade through less-experienced job seekers on reed.co.uk.
Vet Times Jobs vs. Vet & Pet Jobs:
While Vet Times Jobs and Vet & Pet Jobs both specialize in veterinary jobs, the latter is a global job site that also caters to North America, Asia, and Australia. Both platforms offer social media promotion and targeted emails, but Vet Times Jobs outweighs Vet & Pet Jobs with more comprehensive services, including a candidate matching tool.
Key Information
| | |
| --- | --- |
| Legal Name | Veterinary Business Development Ltd |
| Founding Date | Feb 01, 2009 |
| Address | Olympus House, Staniland Way, Werrington, Peterborough, PE4 6NA |
| Email | |
| Telephone | |
| Website | |