Dental job posting sites are used by dental offices and other employers to reach out to potential applicants in this highly competitive field. Our list of dental job posting sites will help you hire help faster, whether you're hiring a general dentist, a dental assistant, dental hygienist, dental receptionist, or a similar professional.
Special Offer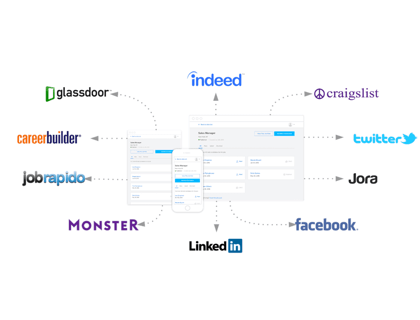 Post Jobs for FREE
Completely free trial, no card required.
Reach over 150 million candidates.
Top Dental Job Posting Sites:
| Our Rank | Site Name | Posting Options |
| --- | --- | --- |
| 1. | | Free and paid options. |
| 2. | | Free. |
| 3. | | From $89.00 /post. |
| 4. | | From $20.00 /post. |
| 5. | | From $265.00 /post. |
| 6. | | From $75.00 /post. |
| 7. | | From $139.00 /post. |
| 8. | | Contact for quote. |
| 9. | | Free. |
FAQs:
Where can I post my dental job ads for free?
What are the best sites to post my dental assistant job ads?
Besides general job boards like Indeed and dental niche boards like Dental Post and MyDentalJobs.com, you may want to try a dental assistant job posting on the American Dental Assistants Association website. Also, if you're looking for a dental assistant to hire, check out our free dental assistant job description template to help you get started.
Where can I post my dental hygienist job ads?
If you want your dental hygienist job posting to reach your exact target audience, try the American Dental Hygienists Association site. You can also try dental niche sites iHireDental and Dental Grind. If you want to post a dental hygienist job for free, try Indeed.
Any advice on how I can hire a dental hygienist efficiently?
The key to making better hires during the recruiting phase of the process often comes down to writing a great job posting that really gets the best candidates to consider your company, even if they weren't planning on making a change. You can use our free dental hygienist job description template to guide you.
What are the best sites that I can use to post dentist job adverts?
Where can I post my dental receptionist job ads effectively?
First, try making a dental receptionist job posting to niche dental sites like Dental Post, Dental Grind, and MyDentalJobs.com. Then, advertise on free general job posting sites like Indeed. After that, be sure to list your dental receptionist job postings on social media sites such as Facebook.
Any suggestions on how to hire a dental hygienist?
In the recruiting phase, be sure that you've written a great job post that focuses on why a dental hygienist should want to work at your company. Then, take them through a solid recruiting process that quickly screens out unmotivated candidates and highlights the best. We've got a great guide to hiring employees that you can use to build this process.
Can you give me some recommendations on where to post my job ads for specialized dentistry positions?
For specialists such as an orthodontist, periodontist, cosmetic dentist, endodontist, or oral and maxillofacial surgeon, try the specialized job posting sites. You can also try online forums for people who work in these fields.