CanadaJobs.com is one of Canada's largest free online job posting sites. Users can view jobs by category or by city. Employers can post their jobs for free and gain exposure to the thousands of visitors who browse listings on CanadaJobs.com every day.
Special Offer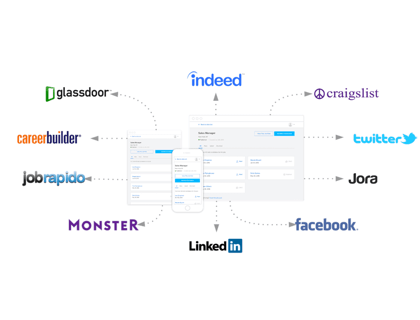 Post Jobs for FREE
Completely free trial, no card required.
Reach over 150 million candidates.
How To Post a Job on CanadaJobs.com:
Go to CanadaJobs.com and click "Post Job."
Enter your contact information.
Enter all of the details for your job posting.
Click "Submit Job Posting."
Your posting will be reviewed and posted within five business days.
Key Information:
FAQs:
How do I create a CanadaJobs.com account?
CanadaJobs.com staff manage your job postings, so you don't need an account to use the site. Just log on and submit the form to post a job.
Learn how to post a job on CanadaJobs.com
How can I edit a CanadaJobs.com job posting?
All CanadaJobs.com job postings are managed by their staff. To edit your posting, you can email orders@canadajobs.com.
How much does it cost to post a job on CanadaJobs.com?
There is no fee for posting jobs on CanadaJobs.com. All postings remain active for 60 days.
How can I delete a CanadaJobs.com job posting?
If you want to remove a job posting, email orders@canadajobs.com and request that the posting be deleted.
What are some CanadaJobs.com alternatives?
See our full list here.
Where can I find regional Canadian job boards?