Pricing:
Posting a job on Wine Jobs costs C$149.00 per post that stays visible for at least six months.
Review:
Wine Jobs Canada is a job site where restaurants, winegrowers, marketers, distributors, and other employers in the food industry can find staff for their organizations. Employers have access to applicants that have completed the WSET training that is sought after in the food industry.
Highlights:
A large percentage of potential candidates have undergone the sought-after WSET training.
The website sends out email alerts for new job postings.
Wine Jobs Canada provides detailed job descriptions that employers can use as templates.
The website offers employers and employees access to salary ranges for different job types.
Posts remain active until the vacancy has been filled or for a maximum of six months.
A wide variety of jobs are available, ranging from growers to restaurant staff.
Employers receive a link to their job posts that allows them to easily delete them from the job site.
Shortcomings:
Jobs that have been filled are not removed from the job board, and are just marked as "Position Filled."
The scope of the platform is too wide for an industry-specific job site with jobs ranging from the farming sector to the marketing and hospitality industry.
The website is not available in French.
Reputation:
We were unable to find online reviews of Wine Jobs Canada.
How to Post a Job on Wine Jobs Canada: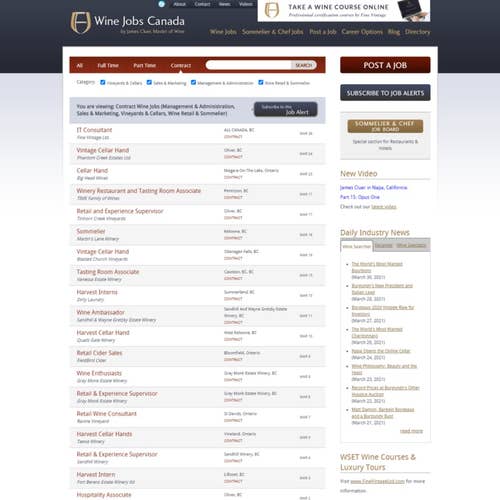 Four easy steps to posting a job on Wine Jobs Canada.
1.
Posting a job on Wine Jobs Canada.
1.1
Click on "POST A JOB."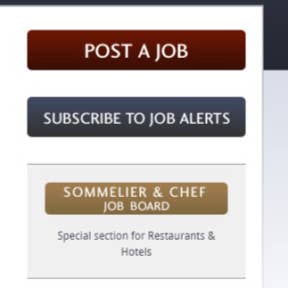 Click on the "POST A JOB" button in the top right-hand corner of the home page.
1.2
Complete the job posting form.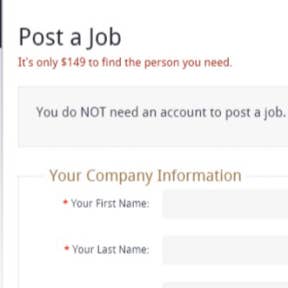 Fill in the online form with your company information and job details, including the job title, job description, and application instructions.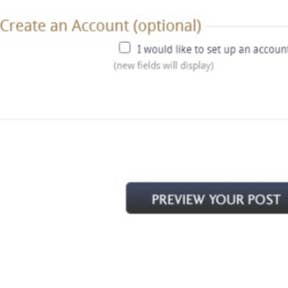 You can preview your job post by clicking on "PREVIEW YOUR POST" at the end of the online form. Ensure that all the information you have provided is correct and, once you are satisfied, click "PROCEED TO PAYMENT."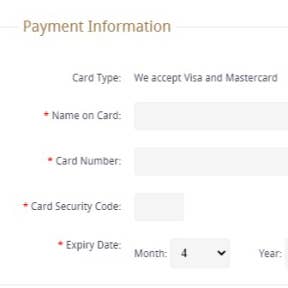 Enter your payment and billing information. Then, click "VIEW ORDER SUMMARY," ensure all the details are correct, and make the payment.
Your job post will be activated as soon as the payment has been processed.
Wine Jobs Canada vs. Culinary Agents:
Culinary Agents is a job site for the hospitality sector. They advertise job vacancies related to the wine industry but aren't a specialized wine job board like Wine Jobs Canada. Culinary Agents is more affordable than Wine Jobs Canada and, as an international job board, reaches a wider audience than Wine Jobs Canada, which is limited to Canada.
Wine Jobs Canada vs. Job Bank:
Job Bank is the official employment portal of the Canadian government. They allow employers to post opportunities for all kinds of positions and do not charge a fee for their services. Wine Jobs Canada is a privately owned paid-for job board, which only focuses on wine-related job opportunities.
Wine Jobs Canada vs. CanadaJobs.com:
Both Wine Jobs Canada and CanadaJobs.com are aimed at assisting job seekers in Canada to find employment. While Wine Jobs Canada charges C$149.00 per post, CanadaJobs.com is free of charge. Wine Jobs Canada's posts are displayed for six months, while Canadajobs.com's are only active for 60 days.
Key Information
| | |
| --- | --- |
| Legal Name | Fine Vintage LLC. |
| Founder | |
| Address | 355 Burrard Str., Suite 1000, Vancouver, BC V6C 2G8 |
| Telephone | |
| Website | |
FAQs:
What is Wine Jobs Canada?
Wine Jobs Canada is a hospitality job board aimed at connecting wine industry employers and job seekers in Canada. Wine Jobs Canada specializes in all fields related to the wine industry from farm to table.
What does it cost to post a job on Wine Jobs Canada?
Posting a job on Wine Jobs costs C$149.00 per post that stays active for six months.
Is it necessary to create an account on Wine Jobs Canada?
No, it is not necessary to register an account with Wine Jobs Canada to post a job on its job site.
How do I delete a job post on Wine Jobs Canada?
After a job post has been submitted, Wine Jobs Canada sends an email to employers that contains an "Edit Post" link. Click on the link to access your job posting where you can delete it.
What are some alternatives to Wine Jobs Canada?