Pricing:
ApprenticeshipCentral does not list any prices on their website.
How to Post a Job on ApprenticeshipCentral: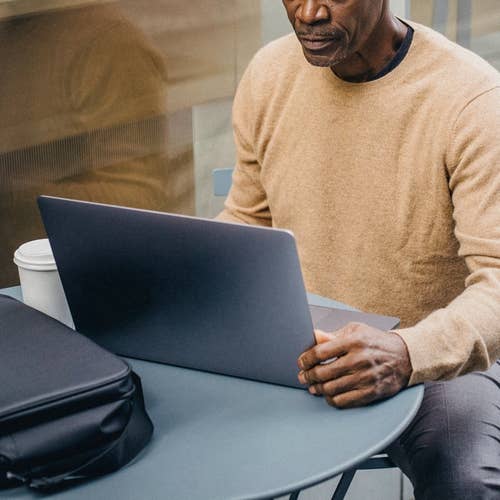 Easy steps on how to post a job ad on ApprenticeshipCentral.
1.
Posting a Job Ad on ApprenticeshipCentral.
1.1
Log in as an employer.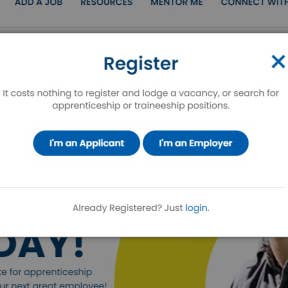 Navigate to ApprenticeshipCentral and click "Register Today" in the top-right corner. In the pop-up window, choose "I'm an Employer."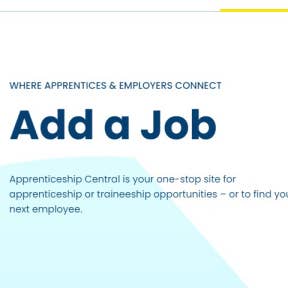 Once you've logged into your account, click "Add a Job" and enter all the job details. Before saving your job ad, make sure to preview your posting for any errors.
1.3
Confirm and save your job posting.
After previewing your job ad, you can confirm all Ts and Cs and save your job posting.
Key Information
| | |
| --- | --- |
| Legal Name | ApprenticeshipCentral |
| Founder | Martin Punch |
| Address | PO Box 303, Southport, Qld 4215, Australia |
| Email | |
| Telephone | |
| Website | |
FAQs:
How do I create an ApprenticeshipCentral account?
To create an account where you can manage ApprenticeshipCentral job postings, select Register > I'm an Employer.
Is ApprenticeshipCentral available internationally?
No, ApprenticeshipCentral is only available in Australia.
How can I edit an ApprenticeshipCentral job posting?
To edit one of your ApprenticeshipCentral job postings, log into your employer account and open the posting. Make the necessary changes, and then click "Save."
How can I delete an ApprenticeshipCentral job posting?
Postings can be deleted through your account. If you locate the posting in your list of jobs, you'll notice a button that says "delete" beside it.
How much will an apprenticeship cost me?
The apprenticeship costs will differ for various industries and training organizations. In addition, the state government may subsidize the training costs and the Australian government offers different financial incentives.
How do I choose the best qualification for my business?
ApprenticeshipCentral lists over 600 qualifications to choose from. To help you decide what apprentice is right for you, contact your local Australian Apprenticeship Support Network Provider.
What are some alternatives to ApprenticeshipCentral?