Pricing:
| Plan | Pricing* |
| --- | --- |
| Basic | $99.00 /post. |
| Advanced | $159.00 /post. |
| Platinum | $249.00 /post. |
| Unlimited Postings - 1 Month | $779.00 |
| Unlimited Postings - 3 Months | $1,986.00 |
| Unlimited Postings - 6 Months | $3,505.00 |
| Unlimited Postings - 12 Months | $5,141.00 |
| Accounting & Finance Network Distribution | $49.00 |
| Facebook Basic Campaign | $69.00 |
| Job Video | $139.00 |
*Contact the sales team on 1 (877) 725-7721 or fill out a contact form on the employer page to learn more about AfterCollege's services or to request a discount.
Review:
AfterCollege's network provides employers with access to students at 98% of the top 100 nationally ranked universities in the U.S. A vast network of on-campus contacts ensures that suitable candidates are alerted to internships and entry-level opportunities via job listings and outreach initiatives.
Employers can save time by posting jobs on AfterCollege as opportunities are shared directly with colleges, students, and graduates, thereby reaching qualified candidates easily. Dedicated campaign managers ensure that information about jobs, internships, and other opportunities reaches the right people.
Highlights:
Employers can reach out to 5 million students at 2,300 colleges and universities worldwide.
A trusted job board that has helped big brands such as Etsy, Oracle, Nestlé, Airbnb, and Intel find quality hires.
A wide variety of schools, including institutions such as Harvard, Cornell, Yale, and Dartmouth are listed on the job board.
The job board lists opportunities in 69 regions, including the U.S, Africa, Australia, China, Europe, and more.
Job listings appear on the website and are shared across academic networks.
Job listings, as well as student and faculty outreach credits, can be purchased, with bulk discounts available.
A team of dedicated campaign managers ensures that your opportunities are seen by the right people.
Machine learning technology targets relevant job candidates.
Scholarships available through AfterCollege may attract a larger talent pool of qualified candidates.
Local customer care is available.
Shortcomings:
They do not offer a resume database or applicant tracking.
There are limited packages available and no free options.
AfterCollege is a more costly option compared to job boards such as YouTern.
Reputation:
We could not find any online reviews of AfterCollege.
How to Post a Job on AfterCollege: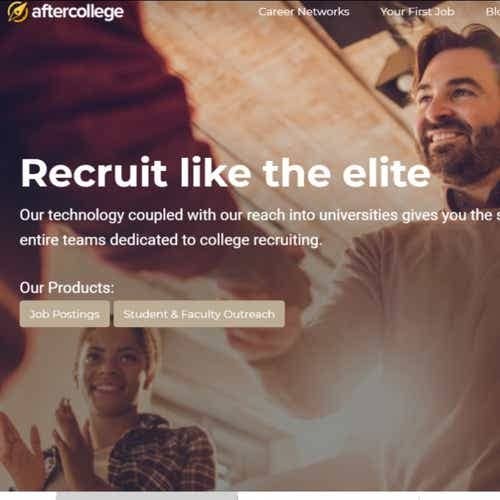 Four easy steps for posting a job on AfterCollege.
1.
Posting a job on AfterCollege.
1.1
Go to the AfterCollege website.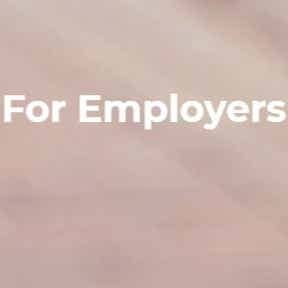 On the AfterCollege home page, look for the "For Employers" link at the top of the page, then click on it.
1.2
Click on "Post a Job."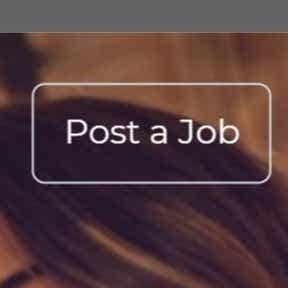 You'll find the "Post a Job" button in the top-right corner of the AfterCollege employer page.
1.3
Complete the online job details form.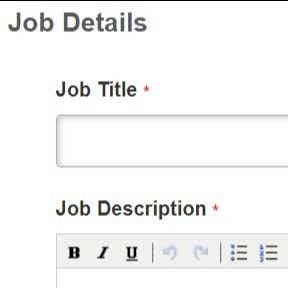 Include information like your job title, description, compensation, number of openings, location, and more. When you are done, click "Preview Job" to review the details you've entered, or "Continue" to proceed to the next window.
1.4
Provide your account and billing information.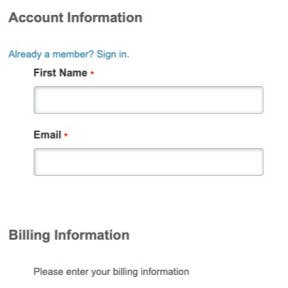 Fill in your personal details as well as your billing information in the relevant fields. When you are done, click on the "Purchase Job" button to complete your payment and post your job.
For multiple job listings or discount requests, call AfterCollege via the number at the top of the Post a Job page.
At-a-Glance:
| Feature | AfterCollege |
| --- | --- |
| Price for a Single 30-Day Job Listing | $99.00 |
| Multi-Posting Discounts | ✔ |
| Advanced Posting Options | x |
| Resume Database Access | x |
| Email Alerts | ✔ |
| Applicant Tracking | ✔ |
AfterCollege vs. LinkedIn:
AfterCollege and LinkedIn both feature entry-level professional job listings. LinkedIn is a global professional networking site, while After College focuses on U.S. university and college graduates seeking jobs and internships. Neither offers free job listing services.
AfterCollege vs. YouTern:
YouTern is similar to AfterCollege in that both platforms cater to students and graduates, but YouTern strictly advertises internship opportunities. YouTern offers a free trial and more affordable postings than AfterCollege. If you're advertising internships, YouTern is the better choice.
AfterCollege vs. College Recruiter:
AfterCollege and College Recruiter have similar offerings, but College Recruiter provides recruitment solutions based on the individual hiring needs of employers. With College Recruiter, jobs are shared on partner sites for increased exposure but the site's targeted email campaign is quite costly.
Key Information
| | |
| --- | --- |
| Legal Name | AfterCollege, Inc. |
| Founder | |
| Founding Date | Jan 01, 1999 |
| Address | 98 Battery St., San Francisco, CA 94111 |
| Number of Employees | 33 |
| Email | |
| Telephone | |
| Website | |
FAQs:
What is AfterCollege?
AfterCollege is a job board that helps students and recent graduates discover the perfect career path. Their patented algorithm pairs new job seekers with opportunities that fit their degree, school, skills, and interests, making job and candidate searches more efficient.
How much does it cost to post a job on AfterCollege?
Pricing starts from $99.00 for a 30-day job posting. Unlimited posting packages and several job upgrades are also available.
Why do I need to create an AfterCollege employer account?
You need an employer account in order to post jobs on AfterCollege. Your employer account also allows you to update your postings and post them on relevant academic departments and student groups, track responses, and to view detailed applicant reports.
How do I create an AfterCollege employer account?
To set up an account, just go to the AfterCollege Employers Page. Click on "Post a Job" in the top right corner and complete the form. Your email address will be your login and your password will be auto-created for you. Check your inbox for a welcome email with your password.
What are some alternatives to AfterCollege?