Pricing:
| Plan | Pricing* |
| --- | --- |
| Standard Job | £495.00 /post. |
| Premium Job | £700.00 /post. |
| Job of the Week | £1,500.00 /post. |
| ACA Prospects: What's Next | £2,500.00 /post. |
| Targeted Mailer | £1,500.00 /post. |
Review:
Founded in 1880, the ICAEW is one of the most respected financial organizations in the U.K. and the world. Their job board attracts top financial talent and is frequented by some of the leading companies in the financial sector, including the likes of Bank of America, PWC, and more.
Highlights:
Employers can tap into a talent pool of more than 170,000 chartered accountants and students around the world.
Job seekers who use ICAEWjobs are the most ambitious and qualified in their fields.
Big players in the financial world use ICAEWjobs for their hiring needs, lending them a stamp of approval.
Employers are afforded access to a searchable database of candidate resumes.
Job posts can be narrowed to specific business sectors for targeted hiring.
The company offers alternative spaces for exposure, such as in their newsletter and at annual career fairs.
There are various pricing plans to suit different hiring budgets.
The Job of the Week package gives maximum exposure to companies by featuring them on the ICAEW home page.
ICAEWjobs is more affordable than close competitors GAAPweb and AccountancyAgeJobs.com.
ICAEWjobs can be contacted via telephone and email.
Shortcomings:
The ICAEW job board is only accessible to members.
40% of web traffic to ICAEW comes from outside of the U.K., although the job board only allows employers to target U.K. professionals and specify U.K. locations when listing a job.
There are no free job posting options.
ICAEWjobs is costlier than some niche financial job boards, such as TopFinancialJobs, and general job posting sites, such as reed.co.uk.
Reputation:
While the ICAEW has plenty of online reviews, we were unable to find reviews for the ICAEW job board.
How to Post a Job on ICAEWjobs: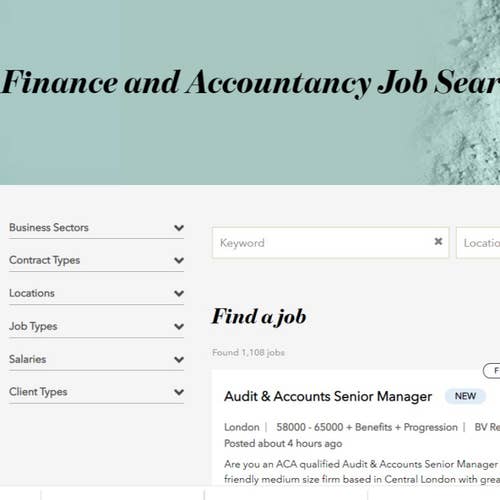 Three easy steps for posting a job on ICAEWjobs.
1.
Posting a job on ICAEWjobs.
1.1
Register as an employer.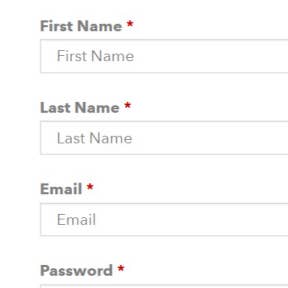 Go to the employer registration page and fill in your personal and company details. Alternatively, use LinkedIn to create your account.
1.2
Click on "Post a Job."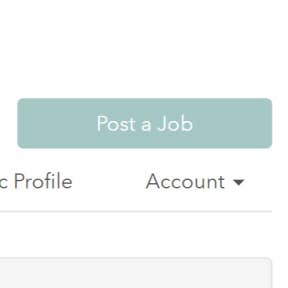 The "Post a Job" button sits in the top-right corner of the employer page.
1.3
Fill in the details of your job post.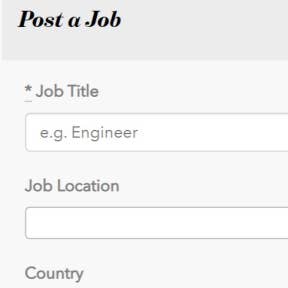 Include details such as your job title, location, salary, and more. Be sure to include as many details about the job as possible. Use our banking and financial services job descriptions as guides.
When you're satisfied with your job ad, click on "Post Job" to complete the process.
ICAEWjobs vs. GAAPweb:
GAAPweb and ICAEWjobs are both reputable job portals and are used by the biggest companies to find financial talent. GAAPweb's pricing starts at £750.00 per job post for 28 days, compared to £495.00 for ICAEWjobs (also 28 days), making ICAEWjobs the more affordable option. Both platforms offer custom recruitment packages.
ICAEWjobs vs. AccountancyAgeJobs.com:
AccountancyAgeJobs.com and ICAEWjobs have similar pricing options. AccountancyAgeJobs.com's starting price is £550.00, compared to ICAEWjobs' £495.00. They both have Job of the Week home page features for £1,250.00 and £1,500.00 respectively, and offer the same set of recruitment features.
ICAEWjobs vs. TopFinancialJobs:
At £119.00 per post, TopFinancialJobs is a more affordable alternative to ICAEWjobs. It boasts all the standard features of a job board, including a candidate matching system and access to candidate CVs. ICAEWjobs matches these but appeals to elite talent in the financial industry. TopFinancialJobs is the budget-friendlier option.
Key Information
| | |
| --- | --- |
| Legal Name | ICAEW |
| Founding Date | Jan 01, 1880 |
| Address | Chartered Accountants' Hall, Moorgate Place, London, EC2R 6EA |
| Number of Customers | 189500 |
| Email | |
| Telephone | |
| Website | |