Pricing:
It's free to post single job ads on CareerHub. All job ads are advertised across more than 30 universities and to over 500,000 recent graduates and enrolled students.
Review:
CareerHub offers an intuitive and simple platform that allows employers to advertise job opportunities for free. Aimed at those looking to hire students, graduates, and/or alumni, CareerHub features impressive benefits like student appointment management tools, access to a resume database, and great candidate search filters.
CareerHub has a strong local foothold, with the job board receiving the second-highest number of visitors from the U.K. This impressive popularity has helped multiple universities, including the University of Bath, Bournemouth University, and the University of Birmingham, place students and graduates in part-time and/or full-time positions.
Highlights:
CareerHub allows employers to post job ads for free.
The website's reach extends to both the U.K. and Ireland.
CareerHub advertises jobs to over 30 universities and more than 500,000 students, alumni, and graduates.
All U.K. employers are able to send personalized messages to candidates, browse a resume database, and more.
Compared to local competitors like Prospects or Graduatejobs, CareerHub stands out as the more affordable option.
Shortcomings:
CareerHub does not offer bulk packages.
There is no language translation feature available on the website.
Robust features, such as access to a resume database, are not included in the plan.
CareerHub's additional features, like Symplicity Recruit, will incur additional costs.
Customer support hours aren't stipulated on the website.
Reputation:
We were unable to find user reviews online.
How to Post a Job on CareerHub: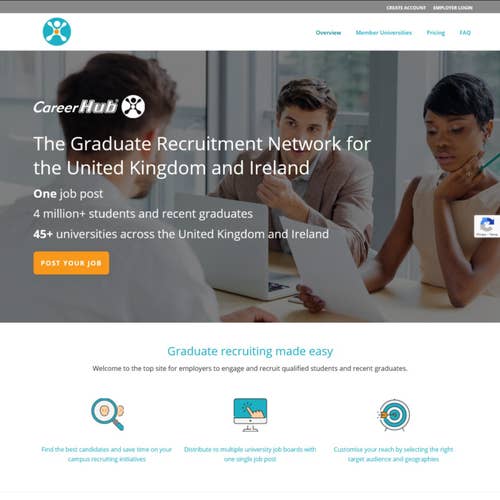 Five easy steps on how to post job ads on CareerHub.
1.
Posting a job on CareerHub.
1.1
Click on "POST YOUR JOB."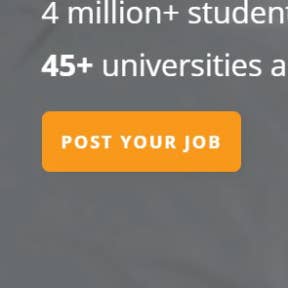 Navigate to CareerHub's website and click on "POST YOUR JOB" toward the lower half of the screen, on the left.
1.2
Register an employer's account.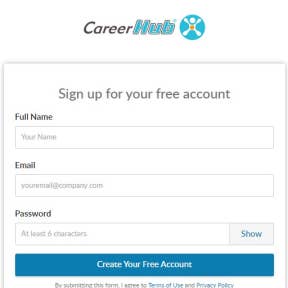 On the next page, complete the sign up form and click on "Create Your Free Account" to continue. You will then receive a confirmation email. Access the email and click on "verify your email address."
1.3
Create your employer profile.
Once you've verified your account, you'll need to create your employer profile. Complete the employer profile by providing information about your company, including the business name, number of employees, division, and address.
1.4
Enter your job ad's details.
Log in to your employer account and click on "Post a Job" towards the right-hand side of the employer dashboard. On the following page, you will be prompted to complete the job advertisement form.
When completing the job settings section, you'll need to provide the posting date, starting date, and requisition number or your applicant tracking code (optional). You'll need to decide if you'd like your contact information displayed in the ad.
On the third step of filling in the job details, you'll be prompted to choose the universities you'll want to advertise your job to. Make sure that you have a clear idea of which universities suit your requirements.
1.5
Preview and publish your job ad.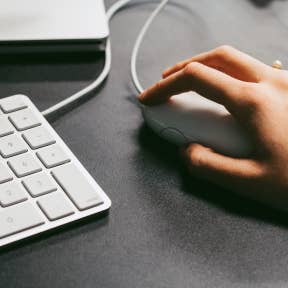 When you've completed the job ad form, click on "Preview." Read through your ad to ensure that all information is correct. If you're happy with your job ad, you can go ahead and publish it.
CareerHub vs. Graduatejobs:
CareerHub and Graduatejobs are both U.K.-based job boards that cater to employers looking to hire graduates. Comparatively, CareerHub stands out as the best option, thanks to its free plan and reach across the U.K. and Ireland. With Graduatejobs, employers are charged for the length of a posting, with prices ranging between £199.00 and £459.00.
CareerHub vs. Milkround:
Both Milkround and CareerHub are U.K. job boards that advertise jobs for recent graduates and students, but the two competitors offer different benefits. While Milkround charges between £399.00 and £615.00 per job ad, CareerHub is free to use and its reach covers Ireland as well. However, Milkround offers the best exposure.
CareerHub vs. Prospects:
CareerHub and Prospects are great platforms for hiring recent graduates across the U.K. That said, the primary difference between CareerHub and Prospects boils down to the pricing, with CareerHub offering a free plan for single job postings. Prospects, on the other hand, offers recruitment plans that range between £350.00 and £550.00 per plan.
Key Information
| | |
| --- | --- |
| Legal Name | CareerHub by Symplicity |
| Founder | |
| Founding Date | May 05, 2017 |
| Address | Orion House, Covent Garden, 5 Upper St. Martin's Ln., London, WC2H 9EA |
| Email | |
| Website | |
FAQs:
What is CareerHub?
CareerHub is a job board dedicated to those looking to employ graduates, alumni, and/or currently enrolled students across the U.K. and Ireland.
How do I create an account on CareerHub?
Go to the CareerHub website.
Click on "CREATE ACCOUNT" in the top-right corner.
Complete the sign up form and create a free account.
How do I delete a job post on CareerHub?
Sign in to your CareerHub account.
Click on "Jobs" in the main menu until a drop-down menu appears.
Click on "Job List" in the drop-down menu.
Select the job you want to remove.
Click on "Delete."
What are some alternatives to CareerHub?