Manufacturing job posting sites are used by manufacturers and other employers to reach out to potential applicants in this highly competitive field.
Our list of manufacturing job posting sites will help you hire help faster, whether you're hiring a warehouse supervisor, maintenance mechanic, machine operator, or for another manufacturing position.
Special Offer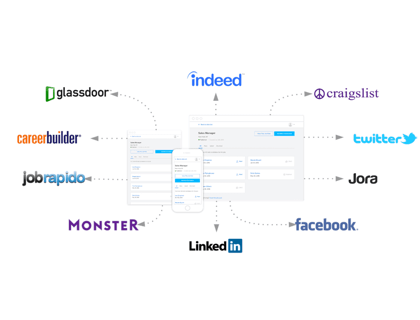 Post Jobs for FREE
Completely free trial, no card required.
Reach over 150 million candidates.
Top 10 Manufacturing Job Boards:
| Our Rank | Site Name | Posting Options |
| --- | --- | --- |
| 1. | | Free and paid. |
| 2. | | Free and paid. |
| 3. | | Free. |
| 4. | | Starting at $279.00. |
| 5. | | Starting at $245.00. |
| 6. | | Starting at $325.00. |
| 7. | | Starting at $199.00. |
| 8. | | Starting at $350.00. |
| 9. | | Free and paid. |
| 10. | | Starting at $335.00. |
Additional Resources:
FAQs:
How do you attract manufacturing employees?
To attract manufacturing employees, you can start by writing a clear, attractive job posting with fair compensation. Looking for advice on writing a great job posting? Check out our job posting template.
Get the word out on your available job with our full list of manufacturing job boards.
What is the best place to post-manufacturing jobs for free?
The niche sites for posting manufacturing jobs all charge for job posting, but you can still post a manufacturing job for free on general sites like Indeed, Glassdoor, Google for Jobs, Jora, and more. If you need more advice on where to post manufacturing jobs for free, check out our guide to free job posting sites.
What are the best websites to post manufacturing jobs on?
This really depends on your location and the particular position you're trying to fill. The best thing to do is talk to your best hires and ask how they found you, and ask the same of the best people you know in the position you're hiring for generally. This should give you useful info on job sites.
Where can I hire maintenance workers?
Check out our maintenance workers article for more information.
What jobs are in manufacturing?
Where can I find Production Managers?
Where can I find Machinists?
Where can I find Quality Control Inspectors?
Where can I find Brazers?
Where can I find Manufacturing Engineers?