How to Find an Administrative Assistant: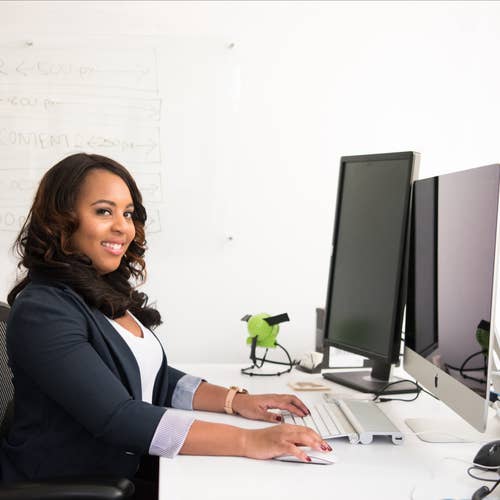 A step-by-step guide to hiring top-notch administrative assistants for your organization or company. Includes a full hiring process that will help you find and hire the best, most efficient administrative assistants.
1.
Attract the best administrative assistants.
1.1
Determine your requirements.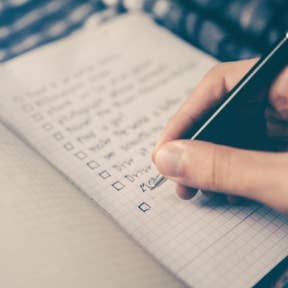 The responsibilities and salary of an administrative assistant are largely dependent on their level of seniority, so think carefully about the type of administrative assistant you require before diving in and crafting the job description.
Some things to consider include:
The complexity of admin duties.
The type of software they will be expected to use.
The size of the department or organization in question.
Additional qualifications/certifications required.
Experience level.
Knowledge and/or industry-specific skills.
Essential soft skills such as dependability, teamwork, and communication skills.
Make a rough list of all the duties, responsibilities, and personality traits your ideal administrative assistant should have, and share it with your chief administrative officer (CAO) and other senior staff.
1.2
Craft an appealing job description.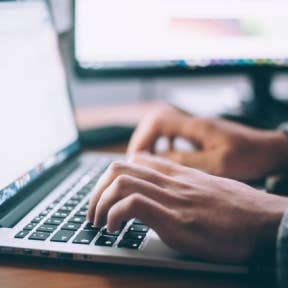 Many job posts for administrative assistants fail to emphasize the career growth that they can experience within a company. While your job post should outline the day-to-day responsibilities of an administrative assistant, it should also highlight the opportunities for growth.
Be sure to acknowledge that work hours will be respected, as this is a concern for many administrative assistants. They are often given tasks after hours or during lunch breaks which can cause stress.
If you really want your administrative assistant position to stand out from others, don't merely pay lip service to the health of wellness of your employees. Establishing a staff wellness program is a more tangible effort at improving the lives of your employees, and it will likely impress prospective hires.
Provide a brief introduction to the company, mentioning specifics such as the industry, size, and mission of the organization in question, and also explain how the administrative assistant will contribute to company growth.
Clearly outline the duties, limitations, requirements, and expectations of the role.
Mention any perks that would make the position more enticing, for example, comprehensive health insurance, a relaxed dress code, the option to work remotely, catered lunches, wellness leave, tuition subsidies, and enrichment workshops.
1.3
Use an administrative assistant job description template to make it easier.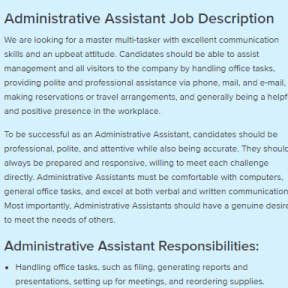 An administrative assistant job description template will provide much of the boilerplate information you'll need, such as responsibilities and qualifications, making your task a bit easier.
2.
Advertise the position.
2.1
Post your job to general sites, such as Indeed.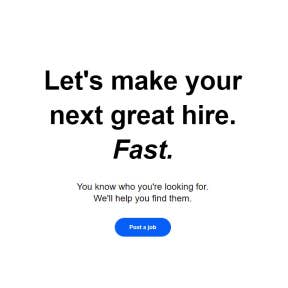 Start by posting to general job posting sites such as Indeed. These are great places to start because they get plenty of traffic and they're free.
2.2
Make sure your job is picked up by Google.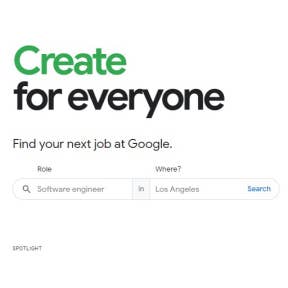 Google for Jobs allows your posting to be seen in search results. This can greatly increase your job visibility. You can get it picked up by Google by having someone properly format it on your website, or by using a service (such as Betterteam) that creates a properly formatted jobs page for you automatically.
2.3
Target job boards aimed at administrative assistants.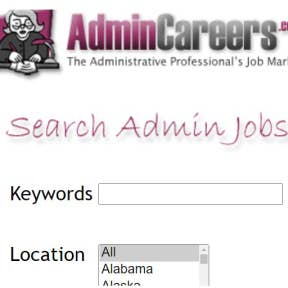 This will narrow your search to administrative assistants who have the required experience to fill the position at your company. Use an administrative assistant job posting site to advertise vacancies.
2.4
Ask employees for referrals.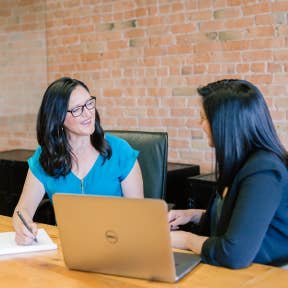 A great way to find and hire a qualified administrative assistant is to ask current employees for referrals. Create an employee referral program to motivate employees to participate in the recruiting process. Essentially, the program offers rewards for any referrals leading to hires. Make sure it is clear to your employees that the administrative assistants they refer should have the right skills, qualifications, work ethic, and attitude.
3.1
Screen your applicants.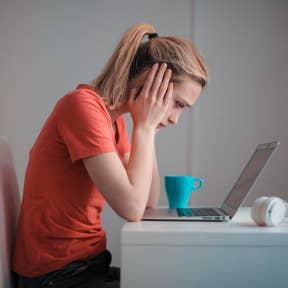 Because the minimum requirement to be an administrative assistant is a high school diploma, you may get several applications from high school graduates who are not necessarily qualified for the job. To find out which candidates are most suitable, ask them a few questions in an email.
Some questions you can ask may include:
What kind of experience do you have answering phone calls and responding to emails?
Do you have any formal training with software like Microsoft Excel?
Can you describe a time when you were required to work in a team?
How would you juggle multiple responsibilities?
What are the most important skills an administrative assistant should have?
What made you want to work for this company/organization?
An administrative assistant may be present at meetings, interact with senior staff and clients, and respond to emails and invitations, so look for candidates who demonstrate a genuine interest in your company and will act as good brand ambassadors.
3.2
Conduct a phone interview.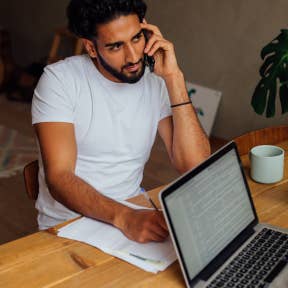 Phone interviews save time and money by narrowing your talent pool before doing more time-consuming in-person interviews. Any questions that reveal the candidate's overall suitability for the position should be asked. Look for administrative assistants who match your company culture and have good reason for wanting to join the team.
Some example questions include:
How would you go about developing a filing system?
How would you decline an invitation from an important client?
Which three skills make you a perfect fit for this position? Use experience to support your answers.
Why are you leaving your current position?
What are your salary expectations?
Why are you interested in working for this company?
Have you ever been asked to perform a task that you felt was not in your job description? What did you learn from this experience?
4.
Meet candidates and assess their skills.
4.1
Conduct an administrative skills test.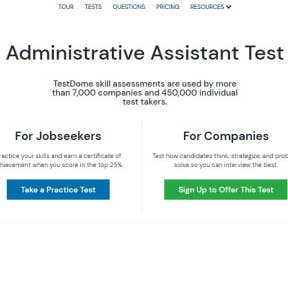 Depending on the tasks they'll be required to do, you may want to administer a skills test, which can either be completed remotely or when they show up for their in-person interview.
Competencies you may want to assess include:
Data organization.
Note-taking.
Touch-typing.
Proof-reading.
Verbal, numerical, and diagrammatic reasoning.
Logic and situational judgment.
Analytical and problem-solving skills.
A trial workday isn't necessary when hiring administrative assistants, but it may be worth scheduling one if you want to gauge how well potential hires complement your existing team.
4.2
Conduct an in-person interview.
Once shortlisted candidates have completed your test, you'll want to conduct an in-person interview. To save time, you may want to schedule the in-person interview on the same day as the test, or have it at a later date, once you've reviewed the answers to the assessment.
Several things can be determined from an in-person interview. For example, you will learn if the candidate is punctual, neat, and well-spoken. The in-person interview also allows you to ask more in-depth questions compared to the phone interview.
Unless you've scheduled a trial workday where candidates could get to know the rest of the team, use the in-person interview to introduce them to a few staff members. Be sure to gauge how good the chemistry is and whether the candidates are able to communicate with confidence.
5.
Hire your new administrative assistant.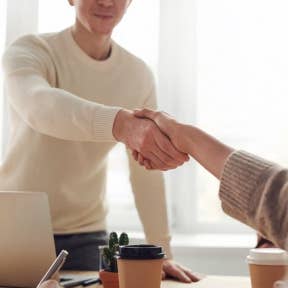 By this stage, you should have a clear idea of which candidate you would like to hire. Phone the candidate to let them know that they have been successful, and then send an email with a formal job offer. Your email should also include the job description, salary amount, additional benefits, and start date.
5.2
Onboard your new administrative assistant.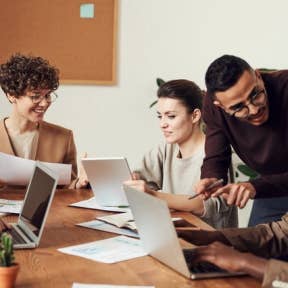 Onboarding is a key final step in the hiring process that is not to be overlooked. Make a good first impression and get the new hire up and running fast by having a detailed and organized onboarding process.
Even the most adept administrative assistants may encounter challenges as they adjust to their new environment. Ensure that the onboarding process is well-supported and that the lines of communication are always open. Allocating a mentor to assist your new administrative assistant during the early days can create a much smoother transition period.
FAQs:
How do I find a good administrative assistant?
What are the main duties of an administrative assistant?
Scheduling meetings on behalf of executives.
Preparing materials for meetings.
Receiving phone calls on behalf of executives.
Welcoming clients to the office.
Constructing professional emails based on a brief.
What is the best place to find administrative assistants?
What is another title for an administrative assistant?
An administrative assistant may also be called a secretary, receptionist, administrative aide, a file clerk, or an admin assistant.
What makes a good admin assistant?
A good admin assistant is able to interpret data, understand and fulfill written and verbal instructions, think on their feet, organize information, and maintain a strong sense of professionalism in stressful environments.