CloudPeeps is a freelance marketplace and online community that connects employers with local and remote freelancers, and professional service providers in one platform. CloudPeeps' talent specializes in content creation, design, marketing, and public relations.
Pricing:
Employers are able to search for candidates and post jobs for free.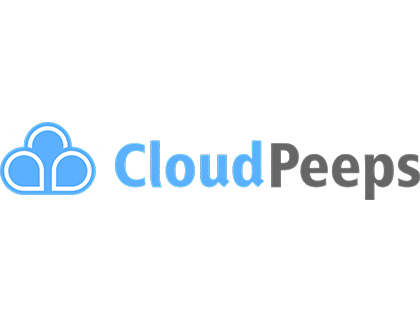 Review:
Pros: Good alternative to hiring full-time, quality professionals.
Cons: If you want to work with a freelancer off the platform, you'll have to pay an opt-out fee of $1,500.00.
Bottomline: Find top talent to complete short or long-term projects.
How to Post a Job on CloudPeeps:
Firstly, create a profile by signing up on CloudPeeps. Once you've signed in, select "Post a Job" on your dashboard.
Fill in the online form. When you're finished click "Submit for Approval."
Key Information:
| | |
| --- | --- |
| Founder | |
| Founded | 2015 |
| Headquarters | San Francisco, California |
| CEO | |
| Number of Employees | 2–10 |
| Contact Information | hello@cloudpeeps.com |
| Address | 156 2nd Street, San Francisco, CA 94105 |
| Website | |
Reviews:
| Source | Review |
| --- | --- |
| | Huge fan of what CloudPeeps is doing. Definitely filling a need for a lot of companies who want to start investing in community but don't have a budget for a FT person. I think the challenge will be to keep the quality of the CM's they provide and the strategy high but they're off to a really good start. |
| | CloudPeeps is a much better paying platform than Upwork/Freelancer. I've done decent-paying work for both CloudPeeps and Skyword. Yes, definite disadvantages to working for any platform. Don't depend on them for work but having a profile and getting an occasional project can be useful if you're relatively new to freelancing. |
| | Is remote OK? Try Cloud Peeps, lots of great social media freelancers there... |
| | Unlike Upwork, where anyone and everyone can sign up to freelance, CloudPeeps makes freelancers apply to join their platform. This ensures you have the right skills to meet their clients' needs. It also helps build a community of freelancers who are dedicated to their craft and are passionate about remote work culture. |
| | CloudPeeps is great, I can't recommend them enough. You can create a profile at any time and then pitch when you see something you like. |
FAQs:
How can I create a CloudPeeps account?
On the CloudPeeps homepage, click "Sign up" in the top right corner. Select "Client" and fill in the online form.
Read more about CloudPeeps.
How can I edit a CloudPeeps job posting?
You can manage your CloudPeeps job postings from your dashboard. Select "Jobs" and click on the job you would like to edit. After you have made your changes, click "Save."
Learn more about CloudPeeps.
How can I delete a CloudPeeps job posting?
Select "Jobs" and click on the CloudPeeps job you would like to delete. Select the "Delete" icon next to the post.
Learn more about CloudPeeps.
What kind of freelance jobs can I post on CloudPeeps?
You can post all kinds of jobs relating to marketing, social media, copywriting, design, development, PR, or SEO.
Read more about CloudPeeps.
How do I find the best freelancers on CloudPeeps?
There are a number of ways to connect with "Peeps" to work with, like job requests or messaging via Peep search. If you need more help getting started, email hello@cloudpeeps.com for more tips on how to connect with candidates on CloudPeeps.
Read more about CloudPeeps.
What are some CloudPeeps alternatives?
Learn more about CloudPeeps.