Pricing:
| Plan | Pricing* |
| --- | --- |
| 30-Day Job Posting | US$299.00 /post. |
| Job Flash Package | US$399.00 /post. |
| Premium Job Flash Package | US$499.00 /post. |
| Ultimate Recruitment Package | US$699.00 /post. |
| 30-Day Job Posting + Admin Job Board Network | US$549.00 /post. |
| Job Flash Package + Admin Job Board Network | US$649.00 /post. |
| Premium Job Flash Package + Admin Job Board Network | US$749.00 /post. |
*IAAP also offers employers the option of purchasing candidate resume access and banner ads for displaying on the job board.
Review:
IAAP is both a community resource hub and a job board that is home to the country's top administrative talent. It has deep roots in the industry and is a respected institution, with services that employers and job seekers trust. It reaches over 30,000 admin workers but, despite being a nonprofit, advertising a vacancy is not for free.
Their job board is not as popular in Australia as it is in the U.S. There are currently only 4 jobs listed for Australian workers, compared to 1,793 for the U.S. The U.S. accounts for 37% of the IAAP's web traffic, while the Philippines makes up 39%. Australian users make up less than 10% of the platform.
Pros:
Companies such as Northeast Health Wangaratta and Thomson Reuters use IAAP for their admin recruiting in Australia.
Employers can find niche roles that are harder to find on general job boards, such as case management receptionists.
The job board claims to reach more than 30,000 administrative professionals.
Employers can purchase candidate resumes and banner ads for additional exposure on the job board.
Job posts can be targeted by industry, state, and function, allowing employers to narrow down their search.
There are close to 2,000 admin jobs currently listed on the portal.
There are close to 7,000 candidate resumes in their resume database for employers to search through.
Over 3,000 businesses use IAAP for their administrative recruiting.
Customer service can be reached via telephone or email.
Cons:
Australian admin job boards such as Backpacker Job Board and jobactive have free job posting options.
Pricing is not offered in Australian dollars.
There is no dedicated customer service line for Australian employers, nor is there an Australian office.
There are no free job posting options.
There is no full access to the resume database. Access is priced per resume.
IAAP has no applicant tracking tools.
Reputation:
There are currently no reviews for IAAP's job board, but the company's Facebook page is saturated with glowing reviews of the organization. They cite a great community and access to useful resources as company strong points.
How to Post a Job on IAAP: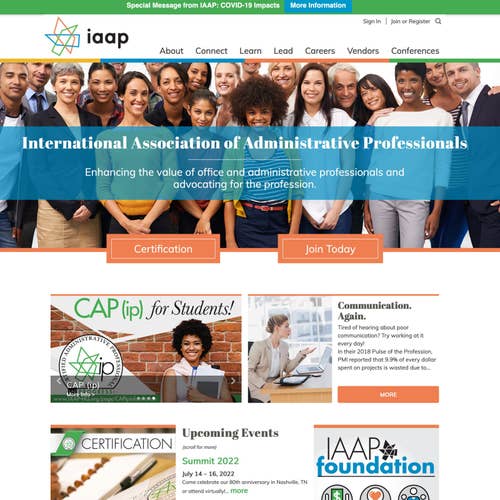 Seven easy steps for posting a job on IAAP.
1.
Posting a job on IAAP.
1.1
Go to the IAAP home page.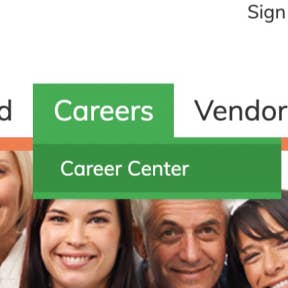 Navigate to iaap-hq.org and hover over the "Careers" tab to show the "Career Center" button. Click on it to begin the process of posting a job.
1.2
Click on "Post a Job."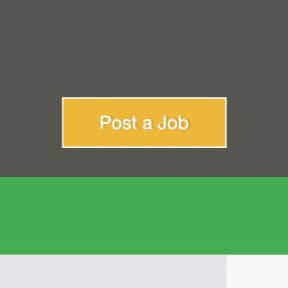 The "Post a Job" button is located in the top-right corner of the page in bright yellow.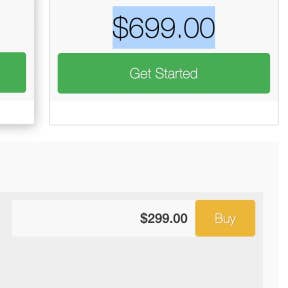 Choose a job posting option that meets your hiring needs and budget, be it the 30-Day Job Posting for US$299.00 or a premium package for US$699.00. Click on "Buy" or "Get Started" next to the relevant choice.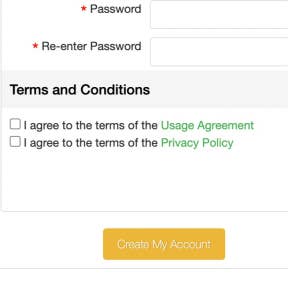 Fill in the form with your company and personal details in order to create an IAAP account. If you already have one, fill in your login details.
Once logged in, you will have to repeat the process. On your employer dashboard, select "Post a Job."
1.5
Fill in the ad details.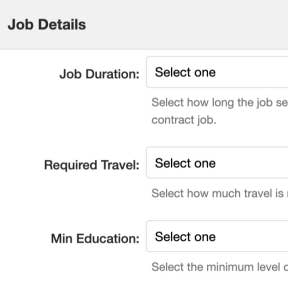 Select the posting payment option once again then fill in details about the job, including job name, company name, job description, and more. When you're done, select "Preview" at the bottom of the page to see what the final version of your ad looks like. If you're happy with it, click on "Continue."
In the "Country" section, choose Australia, and specify a state, city, or postal code if you wish.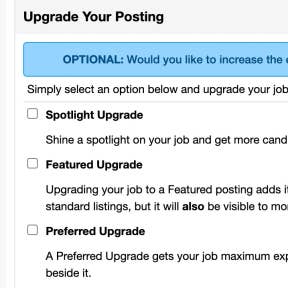 Choose to upgrade your job post by giving it more exposure on the job board or on other specialist job boards, such as veteran or diversity boards. Click on "Add Upgrades" on the bottom of the page or skip this step if you wish.
1.7
Pay for your job post.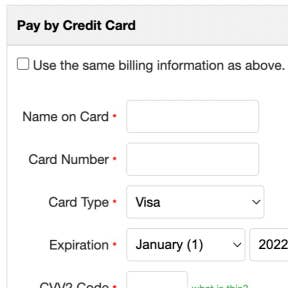 Choose a payment method, be it credit card or cheque, and add your payment details. This concludes the process.
IAAP vs. Backpacker Job Board:
Backpacker Job Board is frequented by tourists on working holiday visas in Australia. It is a rich source of part-time and administrative work, with a price point that is considerably more affordable than IAAP. Backpacker Job Board reaches more Australians than IAAP does and lists more administrative jobs too.
IAAP vs. jobactive:
jobactive is a free job posting site provided by the Australian government, while IAAP costs US$299.00 per post. Their higher price does not guarantee better value, as jobactive reaches more Australians than does IAAP. It also lists more administrative jobs, despite the latter being a dedicated admin job portal.
IAAP vs. SEEK:
SEEK is one of Australia's biggest and most trusted job boards. It has a far larger reach than IAAP, and advertises more administrative jobs too, despite the latter being a niche job board for admin work. SEEK has a variable pricing model that could cost you less than IAAP, despite both job boards having similar features.
Key Information
| | |
| --- | --- |
| Legal Name | YourMembership |
| Founding Date | Jan 01, 1942 |
| Address | 10502 N. Ambassador Dr., Kansas City, Missouri USA 64153 |
| Number of Employees | 28 |
| Email | |
| Telephone | |
| Website | |
FAQs:
What is IAAP?
IAAP hosts a job board that is popular with administration professionals in the U.S. and abroad. Workers are attracted to the site's large community and useful resources, as well as career advancement opportunities through continued education and training. Employers can find a wide range of niche administrative workers here that they might not find on general job boards.
What does it cost to post a job on IAAP?
IAAP's pricing ranges from US$299.00 per post to US$799.00 per post. Additional purchases for more exposure and candidate resume viewings are available.
What are some alternatives to IAAP?