Fill your veterinarian vacancies by using the best hiring websites. Our guide includes a list of the best websites to use, as well as pricing options and frequently asked questions.
Special Offer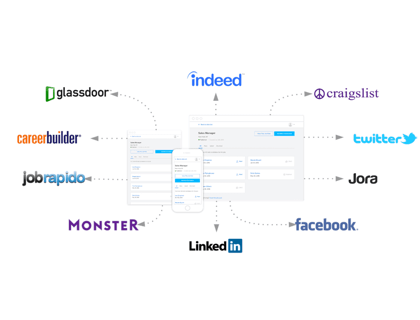 Post Jobs for FREE
Completely free trial, no card required.
Reach over 150 million candidates.
10 Best Sites for Hiring Veterinarians:
| Our Rank | Site Name | Pricing Options |
| --- | --- | --- |
| 1. | | Free and paid. |
| 2. | | Free and paid. |
| 3. | | Free. |
| 4. | | Starting at $184.00. |
| 5. | | Starting at $249.00. |
| 6. | | Starting at $245.00. |
| 7. | | Starting at $45.00. |
| 8. | | Paid. |
| 9. | | Starting at $55.00. |
| 10. | | Starting at $199.00 |
FAQs:
What are the jobs for veterinarians?
Animal welfare veterinarian.
Aquatic veterinarian.
Avian veterinarian.
Bovine veterinarian.
Emergency and critical care veterinarian.
Where are veterinarians needed?
According to the American Veterinary Medical Association, veterinarians are most needed in Nebraska, Kansas, North Dakota, South Dakota, Minnesota, Missouri, Oklahoma, and Texas.
Do veterinarians get benefits?
Yes. Benefits for veterinarians include paid holidays and vacations, health insurance, and pension plans, according to the U.S. Bureau of Labor Statistics.
Are there any staffing companies that hire veterinarians?
Staffing companies like VPN Staffing and Reliefvet specialize in recruiting, interviewing, and hiring veterinarians for other organizations. These services allow Animal Hospitals and Vet Clinics to focus on their day-to-day work and leave the hiring up to someone else.
How long does veterinarian hiring take?
It all depends on how long it takes you to find a candidate who meets the needs of your workplace. You may want to conduct more than one interview with qualified applications to learn more about their background and to give them an opportunity to learn more about the job.
Read through our list of Veterinarian interview questions.
What is the average salary for a veterinarian?
Annual salaries for veterinarians in the United States range from $69,240 to $118,460 per year, according to USnews.com.
What companies do veterinarians work for?
Veterinarians care for the health of animals and work to improve public awareness. Veterinarians work for animal shelters, organizations, hospitals, and farms.
What are some responsibilities of a veterinarian?
Assessing and examining patients, and diagnosing their medical issues.
Conducting laboratory tests on specimens to diagnose medical conditions.
Performing diagnostic imaging and ultrasound tests.
Performing surgery, dressing and treating wounds, and prescribing medication.
Promoting preventative care by advocating and administering routine vaccinations, and by educating clients on positive diet and lifestyle choices for pets.