Pricing:
There is no cost to post a job. What a client pays a coder is entirely negotiable. Clients can agree on a fixed price and release payment when they're satisfied with the job, or agree on an hourly rate with their coder.
When posting a job, RentACoder will prompt clients to provide an estimated budget for the project. If they would like RentACoder to assist in finding the best match, clients can pay an additional charge of £9.50 for the Recruiter Project option.
Review:
The U.K. accounts for less than 3% of Freelancer's web traffic, compared to countries, such as India (19%) and the U.S. (8%). There are better local alternatives to consider, such as reed.co.uk and IT Job Board.
By going to the U.K. freelancer page, U.K. employers can filter their job posting(s) so that it only targets British freelancers. This makes it a useful platform for finding local talent.
Highlights:
RentACoder is more affordable than local job boards, such as reed.co.uk, who charge £150.00 per job post.
Clients can target U.K. workers if a project requires British expertise.
Free and paid options are available for posting a job. This gives clients a fair amount of control and flexibility.
Freelancers prefer RentACoder because its 7.5% service fee is significantly lower than alternatives.
Clients can choose between listing a project or running a contest.
The platform allows clients to browse through freelancer portfolios to view their previous work.
RentACoder has a live chat feature that allows for instant communication with freelancers.
The website offers 24/7 support.
Pricing is advertised in pound sterling.
Shortcomings:
Fierce competition for projects can mean there are often too many bids to look through.
Projects can take a long time as they have to be inspected by employers themselves.
Some clients complain that complicated projects tend to go badly or coders end up overselling their abilities.
There is no contact number or support line specifically for U.K. freelancers or employers.
Reputation:
Freelancer has received favorable reviews from employers and freelancers, enjoying a 4.6-star rating on Sitejabber. Employers cite the plethora of freelancers and bids, accurate coder ratings, and flexibility of posting options as standout features. Freelancers appreciate the low service fee and steady flow of projects.
How to Post a project on RentACoder:
Six easy steps for posting a project on RentACoder, which is now Freelancer.
1.
Posting a project on RentACoder/Freelancer.
1.1
Click on "Post a Project."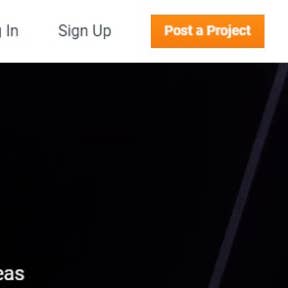 You'll find this toward the top-right of the Freelancer home page.
1.2
Enter all the job details.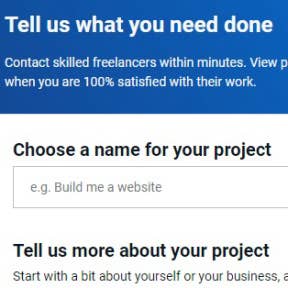 Fill in your project name and a basic description of what you need to be done. You can also upload any files or images that may help to explain your job.
When you have completed these details, click on "Next."
1.3
Select the type of posting you want to create.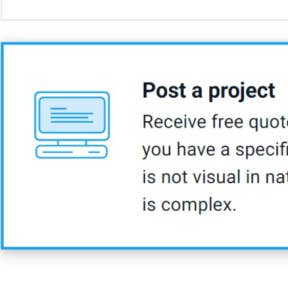 You can choose to post your project and receive five quotes, or you can post a contest and crowdsource ideas.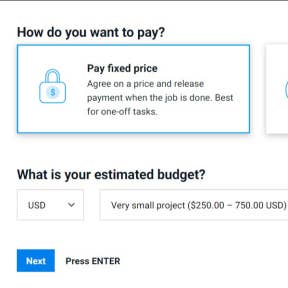 You will also need to select a payment option or a budget for the freelancer you will eventually hire. Choose between a fixed price for your project and paying the freelancer by the hour.
Your budget can be as low as £10.00 or as high as £50,000.00. You also have the option of setting a custom budget.
1.5
Select the type of project you would like to post.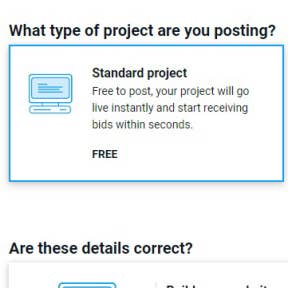 You can post a standard project for free or pay £7.50 for a Freelancer consultant to help you find the right fit. Once you have made your selection, you can review the details of your post.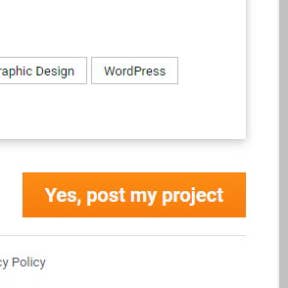 After reviewing your job details, click on "Yes, post my project." A pop-up message will ask you to create an account with your email address before continuing.
RentACoder vs. reed.co.uk:
While not strictly a freelance job board, reed.co.uk allows employers to advertise jobs as "Freelance." Conversely, RentACoder is a dedicated freelance platform for finding developers. This makes for a faster, more affordable hiring process. reed.co.uk's pricing starts at £150.00 per job post, compared to RentACoder's bidding system.
​RentACoder vs. IT Job Board:
IT Job Board caters to IT professionals but is not a dedicated freelancer platform, like RentACoder. Jobs can be advertised as "part-time" or "contractor" to cater to freelance coders. RentACoder is the best option if cost is an issue, as IT Job Board's pricing starts at £249.00 per job.
RentACoder vs. Arc:
The main advantage Arc has over RentACoder is that they vet their coders before listing them as available for hire. This always ensures a quality coder. It can cost US$300.00 to post a job on Arc. It is also much better at targeting job seekers in the U.K. than RentACoder is and currently lists over 1,400 vetted coders living in the U.K.
Key Information
| | |
| --- | --- |
| Legal Name | Freelancer Technology Pty Limited |
| Founder | |
| Founding Date | Jan 01, 2001 |
| Address | Level 37, Grosvenor Place, 225 George St., Sydney, NSW 2000, Australia |
| Email | |
| Website | |
FAQs:
How do I create a RentACoder account?
Since RentACoder is now part of Freelancer, you'll need to create a Freelancer account.
Click on "Sign Up" on the Freelancer home page.
Fill in your email address and temporary password.
Check your inbox and verify your email address as directed.
Enter your account details, including your PayPal email address.
How can I edit a RentACoder job posting?
You can edit any project from the "My Projects" page on your RentACoder (now Freelancer) account.
How can I delete a RentACoder job posting?
You can delete any project from the "My Projects" page on your RentACoder (now Freelancer) account.
What kind of freelance jobs can I post on RentACoder?
How do I find the best freelancers on RentACoder?
Simply post a project on RentACoder (now Freelancer).
Go through all the bids.
Select the bid that best suits your timeline and budget.
What are some RentACoder alternatives?