Pricing:
LatPro does not disclose pricing information on their website. To get the latest pricing for job packages and posting, contact their sales team via email or phone.
Review:
LatPro is a well-established job board and Hispanic recruitment portal located in the U.S. Started in 1997, LatPro offers employers tools and resources to assist them in finding talented Hispanic and Spanish-speaking professionals in the Americas.
Highlights:
LatPro's website is available in English, Portuguese, and Spanish.
Offers services such as recruiting, single job postings, job scraping, branding solutions, resume database.
Part of the JustJob.com and DiversityJobs.com network.
Provide resources to improve hiring processes such as interviewing tips, candidate filters, and application tracking.
The site has over 150,000 registered members.
The site receives nearly 180,000 unique monthly visitors.
Job posts run for 60-days as a minimum.
Receive updates and alerts on candidates and job advertising.
Shortcomings:
Pricing isn't clearly available on the site.
The user interface is outdated.
You have to register and wait for admin approval prior to posting jobs.
Reputation:
We were unable to find reviews of LatPro.
How to Post a Job on LatPro:
Five easy steps for posting a job on LatPro.
1.
Posting a Job on LatPro.
1.1
Select "register - post a job."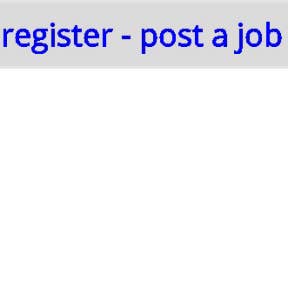 Navigate to LatPro's home page and select "register - post a job" in the top right-hand corner of the page.
1.2
Fill in the "Add Recruiter Profile" form.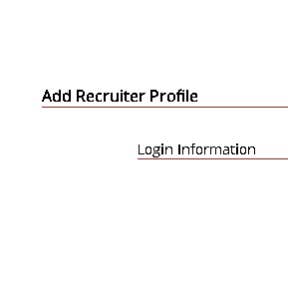 Enter your contact details, your login settings, and your address. Select "Continue" when you are ready.
1.3
Fill in the "Company Registration" form.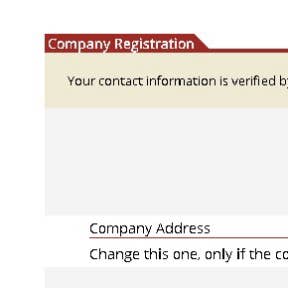 Enter your company details and provide LatPro with links to your website. Select "Continue" when you're ready. Your application will be sent for review and confirmation.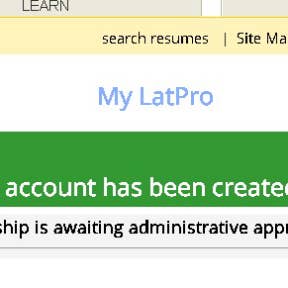 Once you are approved by the LatPro administration team, you will be able to post a job on their job board.
1.5
Select "Post a new job."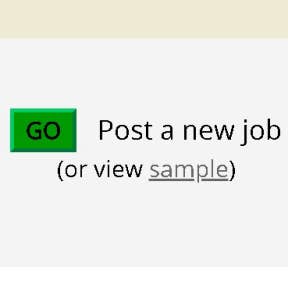 Find "Post a new job" and then fill in your job post details.
LatPro vs. Hispanic-Jobs.com:
Hispanic-Jobs.com only offers job postings to their site, while LatPro posts jobs to its 10 network partner sites. Hispanic-Jobs.com offers a comprehensive understanding of pricing while LatPro does not offer any information regarding costs and packages on their website.
LatPro vs. HLPA.com:
HLPA.com offers an easy to follow registration and job posting process. While they may not offer the distribution and features that LatPro offers, their posting process makes up for it. LatPro follows stringent verification protocols for all prospective job posters to ensure the quality and applicability of all jobs posted through their site.
LatPro vs. United Latino Job Bank:
United Latino Job Bank has a simple registration process but doesn't offer the same amount of visibility as LatPro. United Latino Job Bank doesn't charge for job postings, while LatPro charges employers per job advert posted to their site and network partner sites.
Key Information
| | |
| --- | --- |
| Legal Name | LatPro, Inc. |
| Founder | |
| Founding Date | Jan 01, 1997 |
| Address | 3980 North Broadway, ste 103-147 Boulder, CO 80304. |
| Email | |
| Telephone | |
| Website | |
FAQs:
What is LatPro?
LatPro is an online job board that caters to Hispanic and bilingual job seekers and job posters. It also offers several other recruitment services such as regional job fairs, job seeker resources, and resume scraping.
What does it cost to post a job on LatPro?
How do I create an account on LatPro?
Visit the LatPro home page and select "EMPLOYERS login register – post a job" in the top right-hand corner. Fill in your details and select "Continue." Fill in your personal details on the next page for validation and then select "Continue" at the bottom of the page. Your account will then be verified by a LatPro administrator.
How do I delete a job post on LatPro?
Go to your account page and select "View/edit jobs." You can view, edit, and delete all of your LatPro job posts here.
What are some alternatives to LatPro?