How to Find Registered Nurses: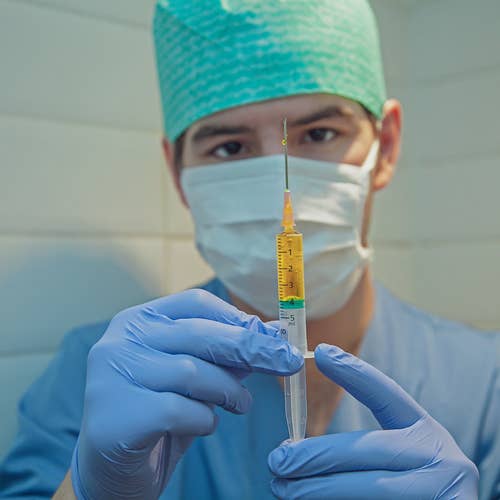 A step-by-step guide to finding top-quality registered nurses for your hospital or medical center. Includes a full hiring process that will help you find and hire the best nurses fast.
1.
Create a Captivating Job Post.
1.1
Research what nurses are looking for in a role.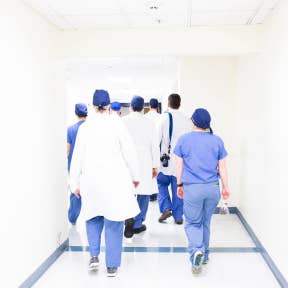 Find out what registered nurses (RN) in your region would really appreciate, and make your job posting stand out by highlighting that. Can you, for example, offer rotational weekends off? No double or lengthy shifts? Administrative assistance with recordkeeping and data entry? Teamwork in a mutually respectful environment? Great benefits?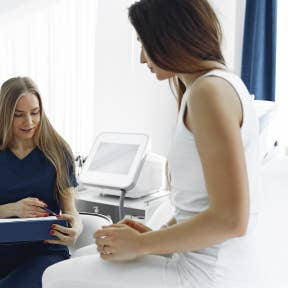 Most of the time, healthcare employers post an RN job description to job sites and hastily add a few benefits of the job at the bottom. This strategy won't work with RN jobs that are highly competitive. Instead, try to sell the job to them, focusing on what advantages you offer RNs that work for you.
1.3
Use a RN job description template.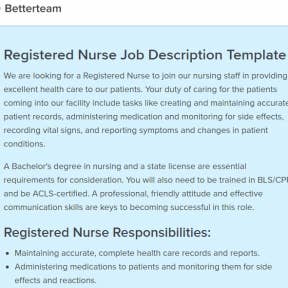 An RN job description template will provide much of the boilerplate information you'll need, such as responsibilities and qualifications, making your task a bit easier.
2.
Advertise Your Job Ad.
2.2
Make sure your job ad is picked up by Google.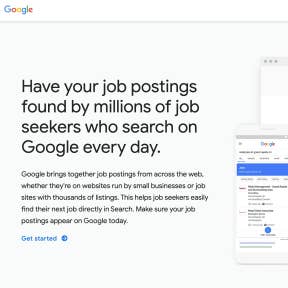 Make sure your healthcare facility's site is picked up by Google for Jobs. This helps your RN posting to be seen in search results and can greatly increase the number of people who see your RN job.
You can get it picked up by Google by having someone properly format it on your healthcare facility's website, or by using a service that creates a properly formatted jobs page for you automatically.
2.3
Target dedicated job boards for healthcare professionals.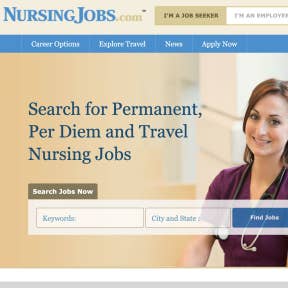 If you've tried these and still aren't having any luck with sourcing RNs, you'll want to consider job boards dedicated to nurses and healthcare professionals. Knowing where to post nursing jobs will help you find RNs who have work experience and hold certifications in a particular specialty.
3.
Screen Your RN Applicants.
3.1
Send basic screening questions via email.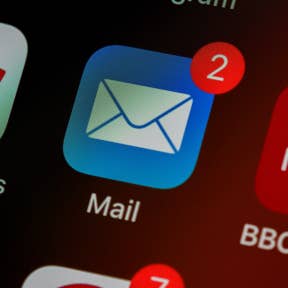 Even if you bold the requirements for the job in your posting, people often overlook those and apply anyway. Filter the qualified RNs by sending out a short email that asks a few basic questions, such as:
Where and when did you obtain your Bachelor of Science degree in nursing (BSN)?
How long have you worked as a registered nurse (RN)?
Can you provide the details of your state licensure and registration?
What certification did you obtain in your area of specialization?
Are you available to work rotational shifts that may include evenings, weekends, and public holidays?
This way, they cannot ignore your questions. If you're worried that your applicants may not be responsive to an email, you may want to try delegating someone to make short phone calls to ask these questions.
3.2
Verify registration and licensing details.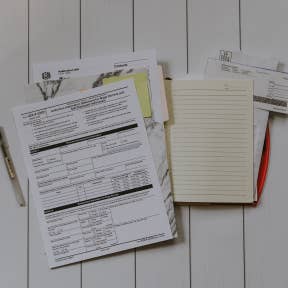 You don't want to go through the whole hiring process only to find out the nurse is not a licensed RN, which would prohibit them from being hired.
You'll also want to check whether disciplinary action was taken against a nurse's license. Information about both the license and action against the license are publicly available on Nursys.com and the state database for nurse licensure.
Do both of these checks now, even if the candidate claims nursing licensure compliance and a clean record. While you can ask the RN to provide formal evidence, you may risk turning them off by asking them to spend the money and time getting it. It's usually better to investigate yourself.
4.1
Conduct phone interviews.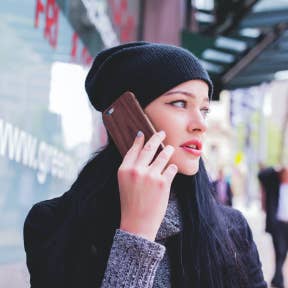 In-person interviews take up a lot of time for everyone involved. You can schedule short phone interviews and quickly find out which RN candidates are the best to continue learning about.
During these interviews, review the screening questions to see if their answers are consistent, check that their expectations for salary and benefits align with yours, and find out why they are no longer at their previous nursing job.
Example questions:
Why did you leave your last RN job?
What do you expect for salary and benefits?
What days are you available to work shifts?
When would you be able to start?
Have any actions been taken against your licensure?
What you're looking for, mainly, are things that would disqualify the candidate. If they left their previous RN job because of issues that you know will be present at the position you're offering, for example, having to work weekend and night shifts, the candidate won't be a good fit.
The same applies if they want a salary that's outside your range, or they cannot work full shifts.
For candidates who meet your standards at this point, be sure to review the highlights of taking the RN job, and see if there are any other questions they have. Remember to keep selling the job, as they may be entertaining other options.
4.2
Hold in-person interviews.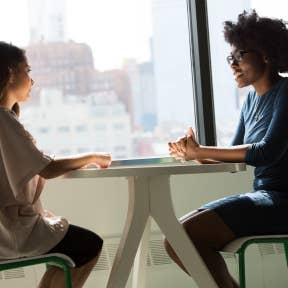 At this point, you've got most of what you need to know if a candidate will make a good RN, but an in-person interview will give you insight into the candidate's interpersonal skills, if they are punctual, and how they present themselves professionally.
More importantly, it's a chance to continue selling them the job. Introduce them to staff, show them around the facility, remind them of the reasons they want to take the job, and the benefits you offer RNs.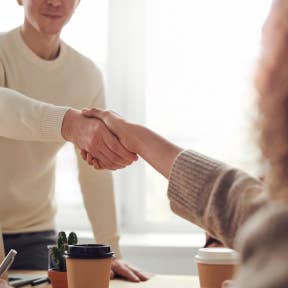 Once you've found an RN who meets your requirements, you'll want to make them an offer without delay, before they commit to other offers. This is often best done in an informal call first, followed by a letter or email that provides the job description, salary, and benefits.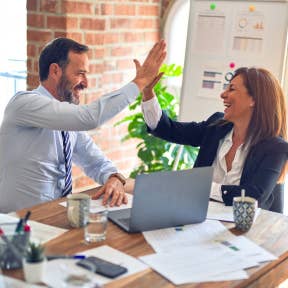 Onboarding is a key final step in the hiring process that is not to be overlooked. Make a good first impression and get a new hire up and running fast by having a detailed and organized onboarding process.
FAQs:
Is it difficult to hire registered nurses?
Yes, there may be competition for jobs in some areas of the country. Registered nurses who have a Bachelor of Science degree in nursing (BSN) with related work experience are not always easy to find. It gets even harder if you require an RN with certification in a specialty area.
How do you successfully recruit a registered nurse?
Get the word out via nursing job posting sites, professional networks, and word of mouth.
Be clear about what the benefits of the job are.
Look to offer candidates things your competitors can't or won't.
Have an effective hiring process in place.
Get in touch with top candidates fast with a phone interview.
Learn what appeals to your top candidates, and make a solid job offer.