Pricing:
| Plan | Pricing |
| --- | --- |
| 1 Job Posting | C$325.00 |
| 3 Job Postings | C$876.00 |
| 5 Job Postings | C$1,430.00 |
| 10 Job Postings | C$2,760.00 |
| 25 Job Postings | C$6,500.00 |
| 50 Job Postings | C$12,150.00 |
| 100 Job Postings | C$22,700.00 |
Review:
BAjobs.ca is an online job board that caters to business analysts in Canada. It offers job posting, applicant tracking, and resources for employers involved in business intelligence, analysis, and metrics.
Highlights:
The site is easy to use.
They offer standardized per job posting prices with bulk-purchase discounts.
Job posting bundles never expire and can be used across all Jobs.ca network sites.
Employers can tailor job posts to specific job profiles within the business analysis field.
The site is available in English and French.
The site is part of a network of 21 niche job boards, Jobs.ca, that target specific fields and professions in Canada.
They provide added tools, resources, sector information, and job advice for job seekers are available.
Shortcomings:
The site only posts business analyst positions.
The site offers limited tools and functionality for employers searching for candidates.
Jobs are only posted to the Jobs.ca network and BAjobs.ca sites.
Reputation:
At this time, we could not find any reviews of BAjobs.ca. Take a look at their successful monthly job appointments to see their hiring rates and companies that use their site.
How to Post a Job on BAjobs.ca:
Five easy steps for posting a job on BAjobs.ca.
1.
Posting a Job on BAjobs.ca.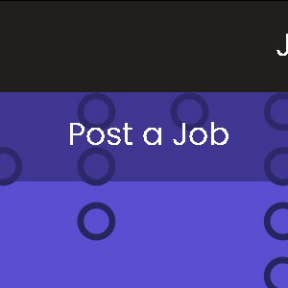 Go to BAjobs.ca's home page. Select "Post a Job" in the top right-hand corner.
1.2
Create your job post.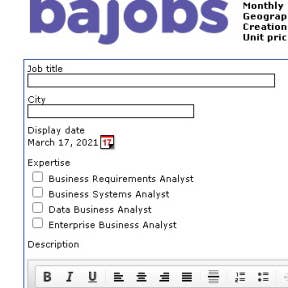 Fill in your job description, employment details, and the length of time that you would like to post your job advert. Then, click "Save."
1.3
Log in or register with BAJobs.ca.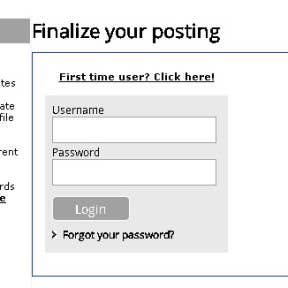 You'll be redirected to a login page. If you aren't registered with BAjobs.ca, select "First time user? Click here!"
1.4
Enter your account details.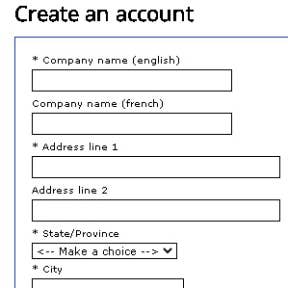 Fill in all the fields in the registration form. Select "Save" at the bottom of the page when you are done.
1.5
Pay for your job post.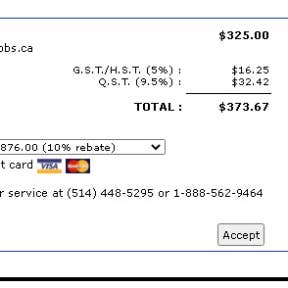 This is the final step: you'll be redirected to a payment page, where you can enter your payment details for making a purchase. Be sure to select whether you want to buy a package or just a single job posting. Check your totals before selecting "Accept."
BAjobs.ca vs. Eluta.ca:
Unlike BAjobs.ca, which is a dedicated niche job site, Eluta.ca is a general job board for job seekers across Canada. While Eluta.ca is not available in French, which BAjobs.ca is, it is far more affordable, offering both free and paid posting options. Eluta.ca also reaches a larger audience, making it the more cost-effective of the two platforms.
BAjobs.ca vs. Indeed:
Indeed offers free and paid job postings, which may be suitable for some job posters. The platform, however, caters to all job types and may attract applications from unsuitable candidates. BAjobs.ca charges C$325.00 per single job posting, targeting only business analysts through their job board.
BAjobs.ca vs. LinkedIn:
LinkedIn is a general job board that has a large presence around the world. They offer free job postings as well as paid job adverts. BAJobs.ca only targets business analysts in Canada, meaning that they offer a more streamlined approach for companies looking to hire analysts.
Key Information
| | |
| --- | --- |
| Legal Name | jobWings.com Careers Inc. |
| Founder | |
| Founding Date | Feb. 01, 2001 |
| Address | Bureau 107, 1689 St-Patrick St., Montreal,CA, QC H3K 3G9 |
| Email | |
| Telephone | |
| Website | |
FAQs:
What is BAjobs.ca?
What does it cost to post a job on BAjobs.ca?
BAjobs.ca's pricing starts at C$325.00 per post and goes up to C$22,700.00 for their 100-job posting package.
How do I create an account on BAjobs.ca?
Go to BAjobs.ca, select "Login." Then click on "First time user? Click here!" to register an account.
How do I delete a job post on BAjobs.ca?
Log in to your account and look at your active job posts. Select "Delete" next to the post that you want to remove.
What are some alternatives to BAjobs.ca?