Pricing:
| Membership Type | Max. Price |
| --- | --- |
| 1 Month | $30.00 per month |
| 3 Month | $26.00 per month |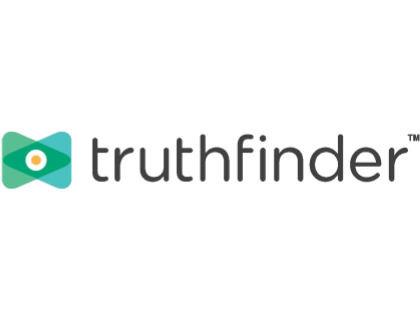 Summary:
Pros: Fast signup.
Cons: Unclear automatic billing practices. Difficult to cancel.
Bottomline: Due to the number of complaints about this company we do not recommend them.
Key Information:
| | |
| --- | --- |
| Founded | 2014 |
| Headquarters | San Diego, CA |
| CEO | |
| Phone | 1 (800) 699-8081 |
| Address | 2534 State St., #473, San Diego, CA, 92101 |
| Website | www.truthfinder.com |
News & Activity:
Reviews:
| Reviewer | Review |
| --- | --- |
| L. of Arizona City, AZ | The information provided was exaggerated. Truthfinder led me to believe that the person I was searching has several criminal records. I was unable to unsubscribe because the password reset didn't work. I was on hold for hours with "customer service" and no one ever answered the phone. |
| maria of Hilo, HI | This service is only marginally useful. You can find most of the information they provide free of charge on other sites. Once you subscribe, it will be impossible to cancel. I was locked out of my account for months - when I tried to log on it said that there was no account under that email. They never answer their call line and don't respond to written requests to cancel. This is fraudulent in my opinion. Just don't sign up or you'll regret it. |
| Geert of Plainsboro, NJ | I tried Truthfinder out several months ago, and paid for the trial with my Bank of America credit card. The system was slow, and some of the information was inaccurate. I made the decision not to use this as my way of performing background checks, as I felt that it was user-unfriendly and using it could lead to liability issues as some of the information was apparently wrong. I noticed that Truthfinder continued billing my credit card every month, and informed Bank of America of my decision not to use Truthfinder anymore. I have tried a few times to stop this billing cycle, as I don't use their "service" but somehow that did not work (that is a separate dispute with BofA). |
FAQs:
What is the price range for using TruthFinder?
The cost of using TruthFinder depends on how many searches you perform each month. However, a 1-month membership costs less than $30.00 for the month, and a 3-month membership costs less than $26.00 per month.
Is there a TruthFinder app?
Yes. You can download the TruthFinder app on your iOS or Android phone and run a TruthFinder background check right from your phone.
Is TruthFinder legit?
Many people wonder, "Is TruthFinder safe?" or, "Is TruthFinder a scam?" TruthFinder Inc. is a registered US company but there are many complaints online. These complaints mostly focus on being subscribed to automatic billing plans that they were not aware of, difficulty in canceling the automatic billing, and difficulty in having information removed or corrected.
Are TruthFinder and Instant Checkmate the same company?
TruthFinder and Instant Checkmate are both parts of The Control Group Media Company. TruthFinder launched in 2015, around a year after Instant Checkmate was fined $525,000 by the FTC for FCRA violations.
Is there a TruthFinder free version?
There is no free version or TruthFinder free trial. TruthFinder needs to pay money to public records offices to access their files, so they charge users for every search.
Is there a TruthFinder free alternative?
You can go to betterfuture.com to run a free background check. However, the records and databases that Better Future has access to may be more limited than TruthFinder.
Do I have to pay for TruthFinder?
Yes, TruthFinder does require you to pay a fee between $26 and $30 per month. Be aware that TruthFinder will continue to automatically charge you unless you cancel the service. This often requires a phone call and can take many hours, according to some online reviews we read.
What is the TruthFinder phone number?
You can contact the TruthFinder team by calling 1 (800) 699-8081.
Will TruthFinder give me a virus?
No, the most recent scan we did on the TruthFinder website found no unsafe content.
Is it legal to use TruthFinder?
It is but be sure you comply with the Fair Credit Reporting Act. Failing to comply with the act can lead to substantial fines. TruthFinder is not a consumer reporting agency. This means you cannot use the information to make decisions about consumer credit, employees, insurance, tenant screening, or other purposes that would require FCRA compliance.
How do I cancel my TruthFinder subscription?
Call (800) 699-8081 or go to your membership settings at https://www.truthfinder.com/login If you believe you did not approve of the subscription charges you can ask for a refund from TruthFinder. If the refund provided is not satisfactory you can dispute any charges made in the last 60 days with your credit card provider.
What are some TruthFinder alternatives?