Pricing:
| Plan | Pricing |
| --- | --- |
| 5-Day Trial Offer | $1.00 for 5 days. |
| 1-Month Membership | $22.86 per month. |
| 3-Month Membership | $14.86 per month. |
| 6-Month Membership | $9.86 per month. |
| Premium Reports | $19.99 per report. |
| PDF Fee (one time) | $1.99 per PDF. |
Review:
Pros: Fast signup.
Cons: Unclear billing practices.
Bottomline: Due to the large number of complaints about this company we do not recommend them.
Key Information
| | |
| --- | --- |
| Legal Name | Instant Checkmate LLC |
| Founder | |
| Address | 3111 Camino Del Rio, N Suite 400, San Diego, CA 92108 |
| Number of Employees | 200 |
| Number of Customers | 1000000 |
| Email | |
| Telephone | |
| Website | |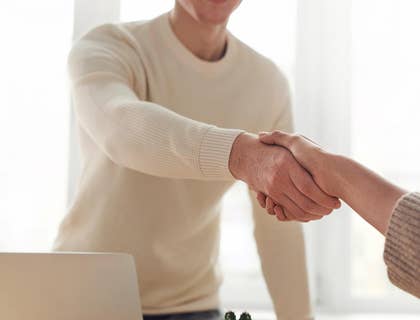 FAQs:
How much does Instant Checkmate cost?
Instant Checkmate's pricing ranges from $1.00 to $22.86 depending on the number of background checks you need to do.
Is Instant Checkmate legal?
The service itself is legal but it is not a consumer reporting agency. This means you cannot use the information to make decisions about consumer credit, employees, insurance, tenant screening, or other purposes that would require FCRA compliance.
Is it easy to cancel Instant Checkmate?
Yes. You can cancel online, by phone, or by email.
How do I remove my information from Instant Checkmate?
Enter your first and last name, city, and state.
Select 'Search'.
Find the most relevant search result and select 'Remove this record'.
Enter your email and tick the reCAPTCHA box.
Open your email to see your letter from InstantCheckMate.com.
What does Instant Checkmate tell you?
If you need background information on someone or are looking for estranged friends or family members, Instant Checkmate can provide detailed reports on individuals anywhere in the US. With Instant Checkmate, you can research public records and data such as arrest records, phone numbers, addresses, and demographic data.
Is Instant Checkmate free to use?
Instant Checkmate is a paid subscription service that allows you to sign up for either a one month, 3-month or 6-month plan which gives you unlimited background checks. There is no Instant Checkmate free trial, however, the company does offer a 5-day trial for only $1.00.
Is Instant Checkmate a scam?
Whilst the company is legitimately registered in the United States, there are numerous reviews online about customers being subscribed to automatic monthly services they were not fully aware of.
Who can I search for through Instant Checkmate?
You can order background checks on virtually anyone, including neighbors, family members, friends, nearby sex offenders, online buyers and sellers, and even yourself. However, Instant Checkmate does not do employment screening.
What is Instant Checkmate's contact number?
The Instant Checkmate phone number is 1 (800) 222-8985. You can reach Instant Checkmate customer service 7 days a week between 5 am and 10 pm PST or 8 am - 1 am EST.
What are some Instant Checkmate alternatives?