Our Pick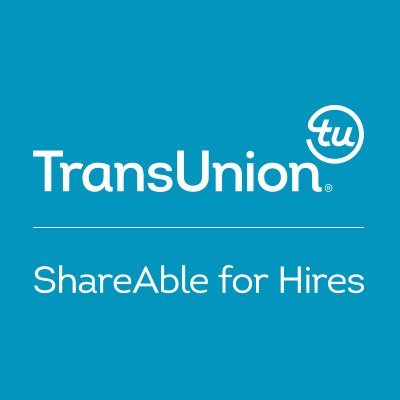 Employment screening in minutes, not days. Get fast, reliable reports so you can hire today.
START SCREENING NOW
Pay-per-use, no setup fees, hidden fees, or subscriptions.
Criminal background report covering nearly all jurisdictions.
Start screening immediately.
Instant Checkmate Pricing:
| Plan Name | Pricing |
| --- | --- |
| 5-Day Trial Offer | $1.00 for 5 days |
| 1-Month Membership | $22.86 per month |
| 3-Month Membership | $14.86 per month |
| 6-Month Membership | $9.86 per month |
| Premium Reports | $19.99 per report |
| PDF Fee (one time) | $1.99 per PDF |
Instant Checkmate Summary:
Pros: Good customer service. Reliable information. Process is very thorough. Site is easy to use.
Cons: Unable to provide certain information. Some inaccuracies on background checks.
Bottomline: An easy to use resource for thorough, reliable background checks at a reasonable cost.
Instant Checkmate News & Activity:
There is no recent Instant Checkmate news and activity to report at this time.
Instant Checkmate Key Information:
| | |
| --- | --- |
| Co-founders | Kris Kibak and Joey Rocco |
| Founded | 2010 |
| Headquarters | San Diego, CA |
| CEO | Kris Kibak |
| Number of Employees | 50-200 |
| Number of Customers | 1,000,000+ |
| Phone | 1 (800) 222-8985 |
| Address | 3111 Camino Del Rio, N Suite 400, San Diego, CA 92108 |
| Website | |
Instant Checkmate FAQs:
What is the price range for Instant Checkmate?
Instant Checkmate's pricing ranges from $5.00 to $22.86 depending on the number of background checks you need to do.
What is Instant Checkmate?
If you need background information on someone or are looking for estranged friends or family members, Instant Checkmate can provide detailed reports on individuals anywhere in the US. With Instant Checkmate, you can research public records and data such as arrest records, phone numbers, addresses, and demographic data.
Who can I search for through Instant Checkmate?
You can order background checks on virtually anyone, including neighbors, family members, friends, nearby sex offenders, online buyers and sellers, and even yourself. However, Instant Checkmate does not do employment screening.
Is Instant Checkmate free?
Instant Checkmate is a paid subscription service that allows you to sign up for either a one month, 3-month or 6-month plan which gives you unlimited background checks. There is no Instant Checkmate free trial, however the company does offer a 5-day trial for only $1.00.
I need to phone Instant Checkmate. What is their contact number?
The Instant Checkmate phone number is 1 (800) 222-8985. You can reach Instant Checkmate customer service 7 days a week between 5am and 10pm PST or 8am - 1am EST.
Where can I read a good Instant Checkmate review?
You can read detailed Instant Checkmate reviews on Highya.com and Consumer Affairs.
Where do I find the Instant Checkmate login page?
You can log in to your Instant Checkmate dashboard by clicking Log In the top right corner of the main website. Alternately, you can sign in directly at www.instantcheckmate.com/dashboard/login/.
What are some Instant Checkmate alternatives?
Truthfinder.
Instant CheckMate.
Better Future.
Intelius.
US Search.
Been Verified.
Golookup.
Verify Them.
Instant Checkmate Reviews:
| Reviewer | Review |
| --- | --- |
| Jacqueline G. | I just needed to find information on one person and my surprise, I found out a lot more than what I needed to know. I'm glad I found out. This site is awesome. It gives me a lot more information than I thought it would. It's incredible what you can find out and what you didn't even know. |
| Jeanette B. | I canceled this after finding so many serious inaccuracies on background checks. When I called to cancel, I spoke to a very reasonable and professional young man. I was expecting to get an argument or to be left on hold forever when I called to cancel. I was pleasantly surprised by the professional way that it was handled. He also checked on some of the inaccuracies and took them off for me. |
| Eric S. | They have very good software, polices, and useable results that provided me with important, reliable, and correct information. It is a good resource for anyone who needs this type of safe services at a reasonable cost. |