Pricing:
| Plan Name | Pricing |
| --- | --- |
| 5-Day Trial Offer | $1.00 for 5 days |
| 1-Month Membership | $22.86 per month |
| 3-Month Membership | $14.86 per month |
| 6-Month Membership | $9.86 per month |
| Premium Reports | $19.99 per report |
| PDF Fee (one time) | $1.99 per PDF |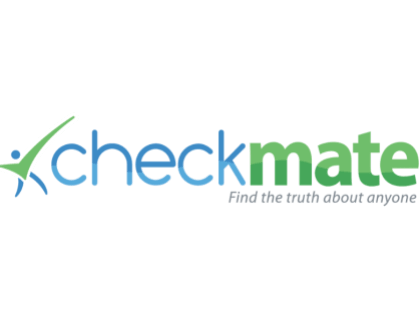 Summary:
Pros: Fast signup.
Cons: Paid a $525,000 fine in 2014 to the FTC for FCRA violations. Unclear billing practices.
Bottomline: Due to the large number of complaints about this company we do not recommend them.
Key Information:
| | |
| --- | --- |
| Co-founders | Kris Kibak and Joey Rocco |
| Founded | 2010 |
| Headquarters | San Diego, CA |
| CEO | |
| Number of Employees | 50-200 |
| Number of Customers | 1,000,000+ |
| Phone | 1 (800) 222-8985 |
| Address | 3111 Camino Del Rio, N Suite 400, San Diego, CA 92108 |
| Website | www.instantcheckmate.com |
News & Activity:
Reviews:
| Source | Review |
| --- | --- |
| Gregory of Topanga, CA | They have no email support and despite informing customers on their website FAQ and terms of use that you are able to cancel your subscription online you are not able to. You have to call to cancel and no one answers your call. It's a total scam. |
| Metal of Clearwater, FL | Refuses to remove my information. I have made multiple attempts to opt out and after a couple weeks of checking, my information appears again. I have followed all of the instructions. I was actually considering membership until this has come to light. Unreal. |
| William of Burley, ID | Have been charged far more than what I agreed to. Agreed to a 3$ Trial. was charged over 30$. Have been left on hold "waiting for an agent" for hours. The site spent 15 minutes pretending to find records on me only to pop up nothing correct besides using my old Facebook photo. They even made up a middle name for me. I'll be contacting Better Business Bureau and possibly taking further steps if this is not resolved. |
| Liz T. of San Jose, United States | This company does a bait and switch, sneakily luring you into thinking you have signed up for just one month of access but then charging you every month. Busy people who have a lot of charges may not notice $34.95 a month recurring charges they do not want. They then ignored an email to cancel pretending they did not know what I was asking for. Then when I called customer service to cancel, after a long hold (another disincentive to call) they pretended they could not find my account. When I persisted they said they would cancel and would send a confirming email within an hour. I still have no email confirming.Information provided was useless or inaccurate, one can find better info on the internet.They are running a sly scam, skirting just on the edge of legality. Vile. |
| Nicole C. of San Jose, United States | Scam for sure. Waste of money. The information is horrible and incorrect. I did a background check that I paid for the 30 days on myself. Lead to believe it was for 30 days only. The first email sent had nothing in regards to being charged every 30 days. Then they charged my account an additional $34.95 when I only signed up for a 30 day search. When they charged me they sent an email stating I would be charged every 30 days until I cancel. I never signed up for a membership. The information for my personal background check had many fraudulent items that appeared that were not connected with me at all. In addition I did a background check on some one with known felonies and nothing was reported on that report. Don't waste your money. |
| Tina E. of Newport Beach, United States | THESE PEOPLE WILL SCAM YOU BY CHARGING YOUR CREDIT CARD MONTHLY. I just got off the phone with these people and for three years they have been charging us every three months for a subscription that was supposed to be for every six months! They owe us hundreds of dollars and only offered to refund us $59. FIND ANOTHER COMPANY...THERE ARE WAY MORE COMPANIES OUT THERE THAT ARE Honest. |
FAQs:
What is the price range for Instant Checkmate?
Instant Checkmate's pricing ranges from $1.00 to $22.86 depending on the number of background checks you need to do.
Is Instant Checkmate a scam?
Whilst the company is legitimately registered in the United States, there are numerous reviews online about customers being subscribed to automatic monthly services they were not fully aware of.
What is Instant Checkmate?
If you need background information on someone or are looking for estranged friends or family members, Instant Checkmate can provide detailed reports on individuals anywhere in the US. With Instant Checkmate, you can research public records and data such as arrest records, phone numbers, addresses, and demographic data.
Who can I search for through Instant Checkmate?
You can order background checks on virtually anyone, including neighbors, family members, friends, nearby sex offenders, online buyers and sellers, and even yourself. However, Instant Checkmate does not do employment screening.
Is Instant Checkmate free?
Instant Checkmate is a paid subscription service that allows you to sign up for either a one month, 3-month or 6-month plan which gives you unlimited background checks. There is no Instant Checkmate free trial, however, the company does offer a 5-day trial for only $1.00.
Is Instant Checkmate legal?
The service itself is legal but it is not a consumer reporting agency. This means you cannot use the information to make decisions about consumer credit, employees, insurance, tenant screening, or other purposes that would require FCRA compliance.
What is Instant Checkmate's contact number?
The Instant Checkmate phone number is 1 (800) 222-8985. You can reach Instant Checkmate customer service 7 days a week between 5 am and 10 pm PST or 8 am - 1 am EST.
Where do I find the Instant Checkmate login page?
You can log in to your Instant Checkmate dashboard by clicking Log In the top right corner of the main website. Alternately, you can sign in directly at www.instantcheckmate.com/dashboard/login/.
What are some Instant Checkmate alternatives?