Fill your vacant Magento developer roles by reading our list of the 10 best websites for hiring Magento developers. Our list includes targeted job sites and national sites that have been proven to perform well.
Special Offer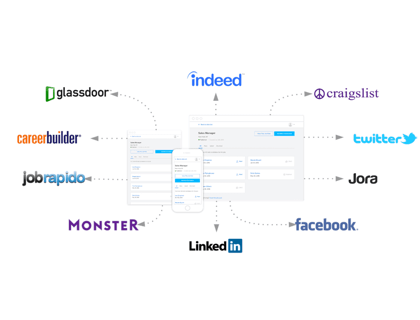 Post Jobs for FREE
Completely free trial, no card required.
Reach over 150 million candidates.
Top 10 Sites to Hire a Magento Developer:
| Our Rank | Site Name | Pricing Options |
| --- | --- | --- |
| 1. | | Paid. |
| 2. | | Free and paid. |
| 3. | | Free. |
| 4. | | Free. |
| 5. | | Free. |
| 6. | | Free and paid. |
| 7. | | Quote only. |
| 8. | | 2.75% per transaction. |
| 9. | | Free and paid. |
| 10. | | $265.00. |
FAQs:
Is it possible to hire a Magento certified developer?
A Magento certified developer is someone who has earned a certification directly from Magento. This means they have passed official Magento courses and exams, and can truly be recognized as a Magento expert. Most candidates who have this certification will show it clearly in their resume, so it is definitely possible to identify and hire them easily.
How much does it cost to hire a Magento developer?
The cost of hiring a Magento developer depends on several factors, including the complexity of your project, the scope of the work, and the experience level of the developer. A Magento developer earns between $90,000.00 - $100,000.00 per year.
Do you have any special tips or advice for quickly hiring a Magento Developer?
Whether you are hiring for a permanent position or a freelance project, getting the right Magento developer can be difficult. You want someone who is skilled, reliable and affordable. Here are a few things to keep in mind when you are looking for a Magento developer:
Previous experience is important. Ask to see the developers portfolio or hear more about their recent projects.
Make sure the developer your are hiring is certified by Magento.
Describe the type of development work that you need to have done. Having a conversation with a Magento developer about the ways in which they could help will be a good way to gauge their competency while you address any questions that they might have about the job.