Fees:
PeoplePerHour charges buyers a service fee of £0.6 + 10%. The buyer fees for Premium Programme members are 0% (Gold members) and 2.5% (Silver members) for bank transfers.
Pricing:
| Plan | Pricing |
| --- | --- |
| Mark a Project Listing as Urgent | US$15.00 |
| Feature Your Project | US$20.00 |
| Request a Non-Disclosure Agreement (NDA) | US$34.00 |
| Talent Scout Project Upgrade | US$60.00 |
Review:
PeoplePerHour's main selling points are its option to search through freelancer profiles and its accurate matching system that pairs freelancers with employers based on an employer's specific project requirements.
Filtering a freelancer search by the location "Canada" yields more than 1,000 results. The site features freelancers from diverse disciplines including design, development, writing, and more.
Pros:
Over 20% of web traffic to PeoplePerHour comes from the U.K. and U.S., which is ideal for finding English speakers.
Employers have free access to freelancer profiles.
Freelancer profiles include portfolios, pricing, offers, skills breakdowns, reviews, and endorsements.
The platform provides relevant matches for projects.
Freelancers are vetted before being accepted onto the platform.
The site offers invoice management features.
Projects can be posted for free.
Funds are kept in an escrow account until both parties are satisfied with the work.
The site features an easy-to-use project posting tool.
The platform has a video chat tool.
Cons:
Pricing is not available in Canadian dollars.
The website is not available in French.
Their service fee of 10% is more costly than Fiverr's 5.5% buyer's fee.
There is no telephone or instant chat support — only email.
Some portfolios are in PDF format and download immediately without prompting.
Reputation:
PeoplePerHour has mixed reviews. A reviewer on ShoutMeLoud gave mostly positive feedback, but the comments below his article were largely negative. Reviews on Sitejabber, most are negative. The overall rating is 1.6 out of 5.
PeoplePerHour has over 4,900 reviews on Trustpilot and a rating of 4 out of 5. The sentiment on Quora is mixed.
How to Post a Project on PeoplePerHour: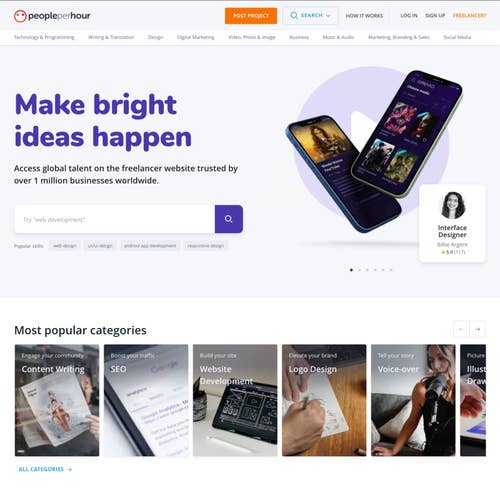 Nine easy steps for posting a project on PeoplePerHour.
1.
Posting a project on PeoplePerHour.
1.1
Navigate to the PeoplePerHour home page.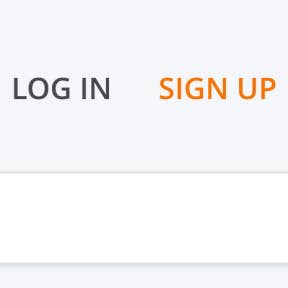 From the home page, click on "SIGN UP" in the top-right corner of the page.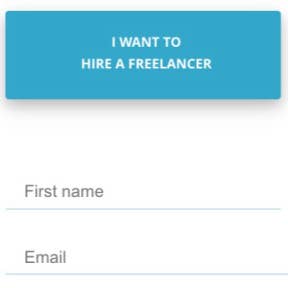 On the next page, click on "I WANT TO HIRE A FREELANCER" and select a sign up method. Fill out the online form with your details and click on "SIGN UP."
Follow the email link to verify your account.
You can choose to sign up with Facebook to help streamline the process.
1.3
Start creating your project.
Click on "POST A PROJECT," select a category and subcategory, and click on "CONTINUE."
1.4
Add some detail about your project.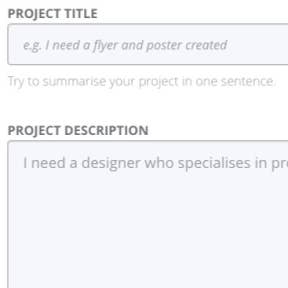 Fill out the online form with details about your project. You'll need to select a category and subcategory, give your project a title, and enter a project description. The more detail the better.
You can also upload any relevant information, including pictures, documents, specifications, etc.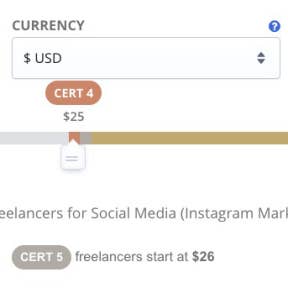 Scroll down and select a budget type (fixed price or per hour) and a currency (pounds sterling, U.S. dollars, or euro). Use the slider to set your budget.
1.6
Select advanced options.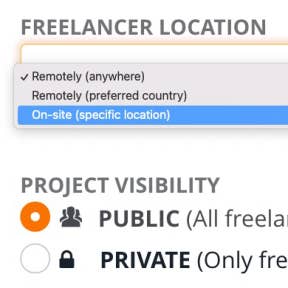 Select "+ Show advanced options (location, visibility, duration, interview questions)" just above the "POST PROJECT" button to add a location, interview questions, and the estimated project duration.
In the Freelancer Location filter, select "Remotely (preferred country)" or "On-site (specific location)," depending on your preference.
Choose whether you want your project's visibility to be public or private.
Select an interview question from the drop-down menu to help screen candidates.
Select an estimated project duration from the options in the drop-down menu.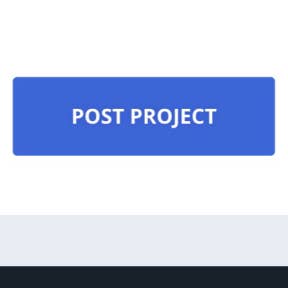 Look over all the information you've entered to ensure it is correct, then click on "POST PROJECT" at the bottom of the page.
1.8
Select additional upgrades.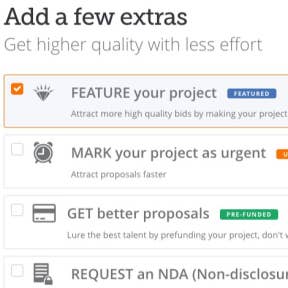 Add optional extras to help increase the exposure of your job ad by checking the boxes of your desired upgrades. Then, click on "PROCEED" toward the bottom of the page.
If you do not require any upgrades, simply click on "Skip."
1.9
Complete the payment.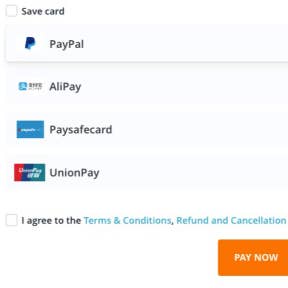 Select a payment method, enter your billing details, and click on "PAY NOW" to complete the purchase.
Once the payment has been processed, your project will undergo automated checks to ensure that it meets PeoplePerHour's policies before it appears in the project listings.
PeoplePerHour vs. Eluta.ca:
Unlike PeoplePerHour, Eluta.ca is not strictly a remote hiring platform, although it allows employers to post part-time jobs or include the words "freelance" in their job titles or descriptions. Eluta.ca is a trusted Canadian job board with free and paid options that start at C$199.00 per job post, while PeoplePerHour has no cost to post a project.
PeoplePerHour vs. Arc:
Arc is a freelance hiring platform that specializes in matching developers with companies looking to outsource their work. PeoplePerHour also allows employers to find developers, but the difference is the quality guarantee that Arc provides. Arc has a strict vetting process that ensures only elite developers are listed on their site.
PeoplePerHour vs. Fiverr:
Both Fiverr and PeoplePerHour offer free project postings, access to freelancer profiles, and secure payment facilitation. Unlike Fiverr, PeoplePerHour also offers an AI talent matching tool that makes finding the right freelancer for a project a little easier. Fiverr lets users set a project budget in Canadian dollars.
Key Information
| | |
| --- | --- |
| Legal Name | People Per Hour Ltd |
| Founder | |
| Founding Date | Jan 01, 2007 |
| Email | |
| Website | |
FAQs:
What is PeoplePerHour?
PeoplePerHour is a freelance marketplace that businesses can use to connect with over 2 million freelancers around the world.
Is PeoplePerHour safe?
Yes. PeoplePerHour has a number of tools, processes, and protocols in place to maintain a safe and secure platform for both buyers and freelancers.
What is a deposit on PeoplePerHour?
Before work on a project on PeoplePerHour can begin, the buyer must deposit funds into an escrow account. These funds will later be used to pay the freelancer once both the buyer and the freelancer are satisfied with the project.
How do I delete my PeoplePerHour account?
Go to "General Settings" and click on "Settings."
Next to "Account," click on "Edit."
You will have the option to deactivate your account or to contact their customer support team to process your deactivation for you.
Fill out the feedback form, if desired.
Confirm the deactivation of your account by checking the appropriate box.
How do I create a PeoplePerHour account?
To create an account where you can manage PeoplePerHour project postings, click on "SIGN UP" on the home page.
How can I edit a PeoplePerHour project posting?
To edit your PeoplePerHour project postings, sign in to your account and open the posting you would like to modify. You can save your changes and repost before closing the window.
How can I delete a PeoplePerHour project posting?
You can remove a posting at any time by selecting it from your list of active projects and clicking on the delete icon.
How do freelancers get paid on PeoplePerHour?
Once an hourly rate or fixed price is agreed, the money is placed in an escrow account until both parties are satisfied with the work.
What is PeoplePerHour's pricing?
There is a standard service fee of £0.6 + 10% for hiring freelancers, with additional purchases such as promotions, starting at US$15.00.
What are some alternatives to PeoplePerHour?