Pricing:
| Plan | Price |
| --- | --- |
| Standard | A$165.00 /post. |
| Featured | A$220.00 /post. |
| Pre-paid 5 | A$742.50 |
| Pre-paid 10 | A$1,320.00 |
| Pre-paid 20 | A$2,420.00 |
Review:
Nursing Jobs is a dedicated job board for nurses. The site offers several job posting plans but no free posting option or advanced hiring tools, such as a searchable resume database or AI-powered candidate matching. However, all ads are accessible on both mobile and desktop platforms and include a company logo and ad statistics.
Pros:
Nursing Jobs offers a niche audience of more than 2,000 professionals in the local healthcare sector.
All ads include a company logo and ad statistics.
There are several plans to choose from, including discounted prepaid bulk packages.
Featured ads are promoted on the site's front page, on their Facebook page, and in a weekly newsletter.
Jobs can be sorted by category or post date, making it easier for candidates to find your post.
A user-friendly dashboard makes it easy for employers to manage their job postings.
Multiple payment options make it quick and easy to pay and post.
Cons:
There is no free posting option.
The site lacks additional hiring tools, such as a searchable resume database, candidate matching, and an applicant tracking system.
Reputation:
We were unable to find any online reviews of Nursing Jobs.
How to Post a Job on Nursing Jobs: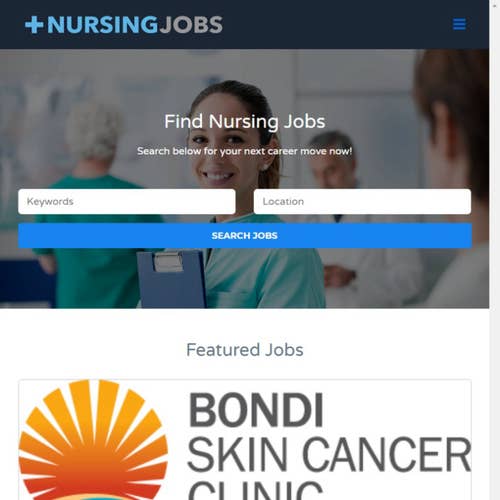 Four easy steps for posting a job on Nursing Jobs.
1.
Posting a job on Nursing Jobs.
1.1
Click on "Post a Job" on the home page.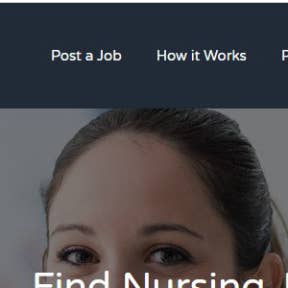 You will find this in the middle of the top banner on the Nursing Jobs home page.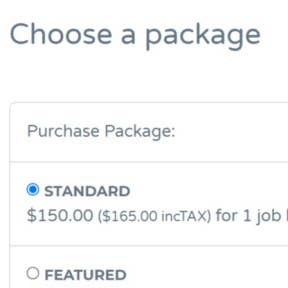 Choose a package and click on "LISTING DETAILS" to proceed.
1.3
Create an account and fill in your job details.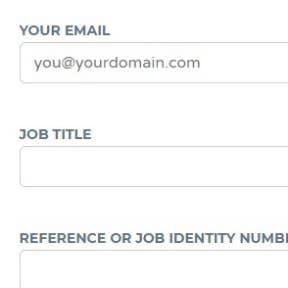 If you don't already have an account, everything you need to create one is available on the online job form. You will need to enter your email address, job vacancy details, and company details. Then, you can preview your post or save a draft.
Click on "PREVIEW" to move to the next step.
If you save your draft, you can go back to your post later.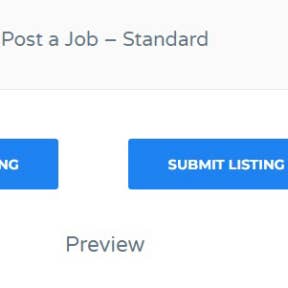 Ensure that the information in your job listing is correct, and then click on "SUBMIT LISTING."
1.5
Enter your billing details.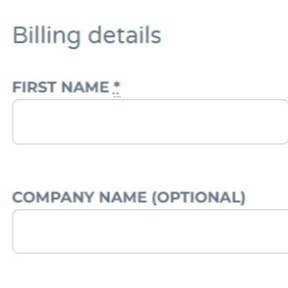 Finally, fill in your billing information, make the payment, either by credit or debit card or by PayPal, and place your order.
Nursing Jobs vs. ACNP Jobs
Nursing Jobs and [ACNP Jobs](https://www.betterteam.com/au/acnp-jobs are both platforms designed by nurses for nurses. While Nursing Jobs is purely a job board, the ACNP's website is a comprehensive resource hub for nurses in Australia that includes a job board. The two sites offer similar job posting features, but ACNP only offers one plan and is costlier.
Nursing Jobs vs. Care Careers:
Care Careers targets a broader audience within the local healthcare sector than Nursing Jobs, which is specifically designed for nursing professionals. Care Careers is slightly more affordable, with pricing starting at A$140.00 +GST per post, and offers a longer post duration of 45 days compared to Nursing Jobs' 30-day postings.
Nursing Jobs vs. Hospital Careers:
Hospital Careers advertises a wider range of health-related jobs than Nursing Jobs, although these are limited to positions in private and public hospitals. Hospital Careers is also far more affordable and, with a listing duration of 60 days and candidate matching via email, offers better value than Nursing Jobs.
Key Information
| | |
| --- | --- |
| Legal Name | NURSING JOBS |
| Founding Date | Jan 01, 1999 |
| Address | NSW 2318 |
| Email | |
| Website | |
FAQs:
What is Nursing Jobs?
Nursing Jobs is a niche job board that primarily targets nursing professionals in Australia.
How much does Nursing Jobs cost?
Nursing Jobs posting types cost between A$165.00 and A$2,420.00, including GST.
How do I create a Nursing Jobs account?
On the Nursing Jobs website and click on "Sign Up" in the top-right corner of the page. Then, complete and submit the online form.
How can I edit a Nursing Jobs job posting?
If you want to edit your Nursing Jobs job posting, sign in to your account and select the posting you would like to modify. Make sure you save your changes before exiting.
How can I delete a Nursing Jobs job posting?
You can remove a Nursing Jobs posting from the site by selecting it in your account and clicking on the "Delete" option.
What are some Nursing Jobs alternatives?