SEEK is one of the most important job advertising sites in Australia. It's been online since 1998, and claims 26 million job seekers visiting its site monthly. If you're hiring in Australia, SEEK should definitely be on your radar.
Special Offer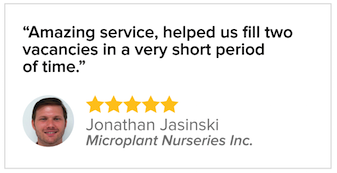 Post Jobs for FREE
Completely free trial, no card required.
Reach over 150 million candidates.
Pricing:
| Ad Type | Cost | Features |
| --- | --- | --- |
| Classic ad | $275.00 + GST | 30 day ad, unlimited changes, emailed to relevant candidates, mobile and tablet friendly ad, Access to job seeker profiles, applicant tracking tools. |
| StandOut ad | $330.00 + GST | In addition to Classic features: Company logo, Add 3 bullet points, bolded, with border. |
| Premium ad | $395.00–$695.00 + GST | In addition to StandOut features: Faster access to 2x more candidates, priority search result listing, top placement in job alert emails. |
FAQs: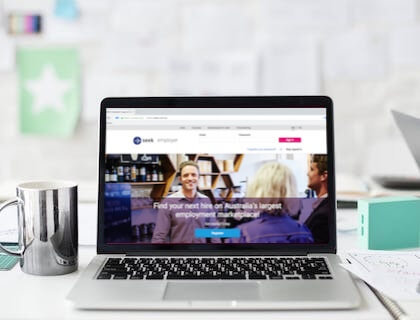 How do I advertise on SEEK?
Go to Seek.com.au and click "Employer Site."
Click "Register" and enter your basic info.
Confirm your account via email.
Click "new job ad" on the confirmation page.
Add information about your job, select a package, click continue.
Add additional info about the job, email preferences, click continue.
Add business address info.
Enter payment info and confirm your ad.
How much does it cost to advertise on SEEK?
It depends on what you're willing to spend. SEEK advertising costs from $275.00 to $695.00 per ad. What you spend depends on your budget and the results you're looking for. If you've got a job that's critical and hard to fill, for example, you may want to spend more.
Ultimately, your individual situation is the best way to decide how much to advertise on SEEK.
Is a SEEK advert worth paying for?
While there are many places to advertise jobs free these days, it may be worth it for you to run a paid SEEK ad, especially if you know a lot of your top talent searches for jobs there, or if you're not having luck with free ads. The SEEK job listing price is fairly affordable, and there are a few packages to choose from.
Will SEEK advertise my jobs on other boards too?
There are many job boards that aggregate jobs from around the internet, including from other job boards. But there's nothing that explicitly says that if you post a job on SEEK it will be picked up anywhere else.
Can I advertise on SEEK for free?
We have not seen any free trials, coupons, or promos that offer the use of SEEK talent services for free. It appears that at this time you'll need to pay to run a SEEK job ad.
How to advertise on SEEK cost-effectively?
Initially, try a standard job post without any of the extra cost add-ons. If you find that the job ad is not performing, then you can consider upgrading to a StandOut or Premium job ad. Regardless of how expensive the add-ons are, none of these will help if your job post is poorly written, so put some effort into that part first.
What are some alternatives to SEEK?