Pricing:
| Plan | Pricing* |
| --- | --- |
| 1 Standard Ad | A$180.00 +GST |
| 1 Premium Listing | A$375.00 +GST |
| 2 Ads | A$360.00 +GST |
| 5 Premium aAds | A$1,750.00 +GST |
| 10 Ads | A$1,600.00 +GST |
| 20 Ads | A$2,600.00 +GST |
| 50 Ads | A$5,500.00 +GST |
| 100 Ads | A$7,500.00 +GST |
| Unlimited Ads - 6 Months | A$6,000.00 +GST |
| Unlimited Ads - 12 Months | A$9,750.00 +GST |
Review:
GreenCareer is a niche job board that connects employers with candidates in the environment, water, renewable energy, and conservation industries of Australia. A division of CareerSpot, the platform helps universities, government departments, and green companies across the country to connect with experienced professionals within the industry.
Compared to other top green job boards, such as Environmental Jobs Network and EthicalJobs.com.au, GreenCareer is less affordable but offers a comprehensive range of recruitment services, such as social media promotion, 24/7 email tech support, job syndication across multiple job boards, and employer branding opportunities.
Pros:
GreenCareer gives employers access to over 140,000 qualified job seekers.
There are several job posting options and bulk packages available on the site.
The site has various display advertising options available, including leaderboard banners, medium rectangular ads, and skyscrapers.
The platform allows employers to add multiple categories and locations to their job posts.
Employers can add up to six company graphics, such as logos, to a job post.
Listings stay live on the job board for up to six weeks.
Job posts are syndicated to a variety of CareerSpot's job boards, such as EnergyCareer and EngineeringCareer, as well as its corresponding e-bulletins.
Employers have access to 24/7 email tech support.
Cons:
GreenCareer does not offer a free job posting option.
The site is less affordable than other local green job boards.
Reputation:
Although we were unable to find any online reviews of GreenCareer, their website features a few testimonials from satisfied clients on their home page.
How to Post a Job on GreenCareer: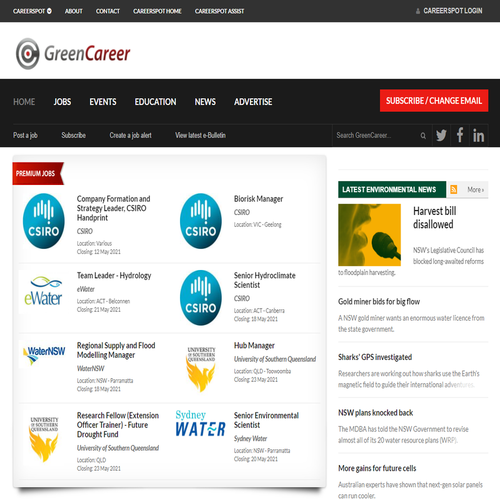 Five easy steps for posting a job on GreenCareer.
1.
Posting a job on GreenCareer.
1.1
Navigate to GreenCareer's home page.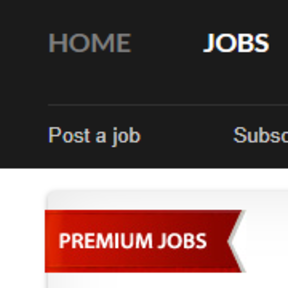 On the home page, select "Post a job" beneath the top menu bar.
1.2
Register as an employer.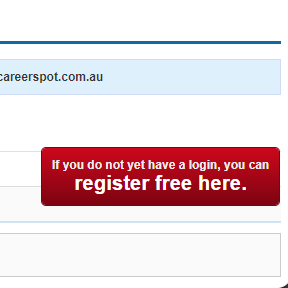 To create an employer account, select "register free here." Fill out the online registration form with your company and user details. Then, click on "Create Account."
A verification link will be sent to your email. To activate your account, click on the link provided. You'll then be able to log in as an employer.
1.3
Start the job posting process.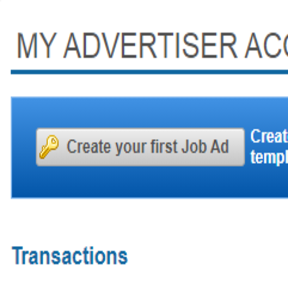 Select "Create your first Job Ad" on the left-hand side of your account page.
1.4
Create your job post.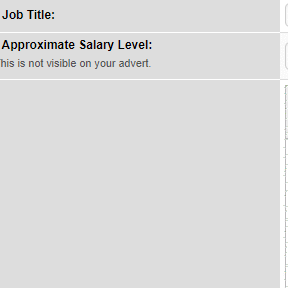 You'll be asked to create your job ad in three steps. First, add the job title and job description. Then, select "Next: Ad Details."
Add the location, position type, salary, and your organization name. Then, click on "Next: Logos and Templates."
Upload your company's logo and thumbnail logo, or a template. If you're uploading a logo, select its position on the job ad. Then, select "Next: Boards and Categories."
Choose the job boards and categories under which you'd like your job ad to appear. Then, click on "Next: Confirm and Publish Your Ad."
1.5
Finalize your listing.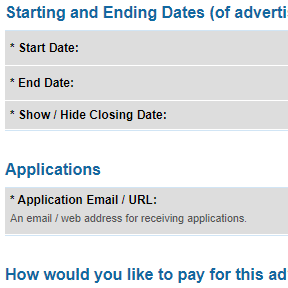 Add the start and end date of your job ad, as well as your application email address and preferred payment method. Select that you've read and understood the terms and conditions, and click on "Confirm and Publish."
To preview your job post, select "Preview this Ad." You can also select "Save as Draft" if you'd like to come back to the job ad.
Once your payment is processed, your job ad will go live on GreenCareer and its affiliated job board you chose to advertise on.
GreenCareer vs. Environmental Jobs Network:
Like GreenCareer, Environmental Jobs Network is a local job board that advertises jobs in Australia's environmental and sustainability industries. While GreenCareer charges A$180.00 +GST for a standard job ad, Environmental Jobs Network's single job post costs A$110.00 +GST, making it the more affordable option for employers on a tight budget.
GreenCareer vs. EthicalJobs.com.au:
While GreenCareer caters to all companies in the environmental industry, EthicalJobs.com.au serves nonprofit organizations. EthicalJobs.com.au has a wider reach than GreenCareer, with almost 20,000 more subscribed job seekers than the latter. Both platforms offer bulk job postings, email support, and multiple job classifications.
GreenCareer vs. SEEK:
SEEK is a popular Australian job board that lists jobs in a variety of industries. GreenCareer, however, primarily advertises green and environmental jobs. While SEEK features candidate management tools, GreenCareer is the better option for employers in search of highly specialized professionals.
Key Information
| | |
| --- | --- |
| Legal Name | CareerSpot Pty Ltd. |
| Address | Unit 18, 347 Bay Rd., Cheltenham, VIC 3192 |
| Email | |
| Telephone | |
| Website | |