Pricing:
Employers pay a pre-determined amount when they accept an offer from an Airtasker. The money is then held in escrow until the task is completed. Task posters can set a budget that suits their needs. Airtasker charges a service fee of between 10% and 20% per task for all completed work performed through their website.
Review:
Airtasker is a desktop and mobile task platform based in Australia. With Airtasker, users can post any task to their site for free and get up to five quotes from freelancers based on a proposed hourly or fixed rate.
From repairs to coding to cleaning, Airtasker lets people post as many tasks as they want and advertises them to 2 million global users. More than 78% of the website's traffic originates from Australia, while more than 94% of searches are organic, making it ideal for Australian employers in search of casual workers.
Highlights:
Users can post tasks for free.
Clients can get up to five quotes from people who want to complete their tasks.
The site offers a rating system for posters and taskers based on the quality of their past transactions.
Compared to Remotive and Freelancer, Airtasker is the better option if you're looking for local hires to do odd jobs.
The platform is available on mobile phone and desktop.
The signup and job posting process is easy to follow.
In case of damage to property, work performed by a task seeker supplied through Airtasker is insured by CGU Insurance.
Airtasker supports cashless payment for tasks.
Employers can chat directly to Airtaskers via the Airtasker app.
Online customer support is available.
Shortcomings:
A percentage-based service fee is charged on all tasks.
The quality of performance can vary from one task seeker to another.
Airtasker cannot guarantee the workmanship of taskers as they are not vetted for their ability to perform specific tasks.
If you are looking for professional freelance workers such as writers and designers, then Guru might be a better site as Airtasker tends to host more informal tasks.
Reputation:
Airtasker received a 1.6-star rating and lots of negative reviews on TrustPilot. However, reviews from 9,000 people on Google Play give the Airtasker app a 4.9-star rating. Productreview.com gives the platform a 4.4-star rating based on the opinions of 10,000 reviewers.
How to Post a Task on Airtasker: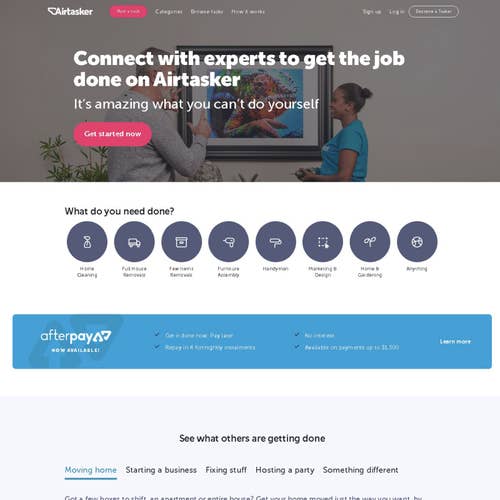 Eight easy steps for posting a task on Airtasker.
1.
Posting a task on Airtasker.
1.1
Select "Get started now."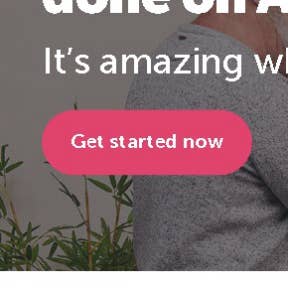 Navigate to the Airtasker home page. Find and click "Get started now."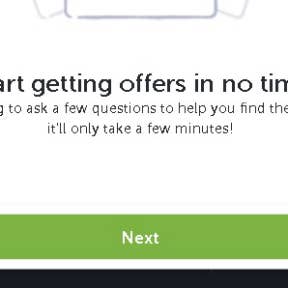 A pop-up notification will appear. Select "Next" to move to the next step.
1.3
Give your task a title and description.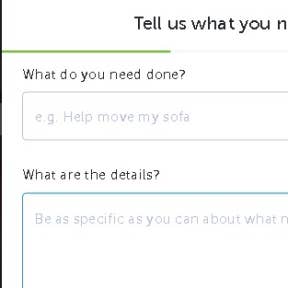 Tell freelancers about the scope of the task you need to be done in the online form provided.
1.4
Add a location and date to your task.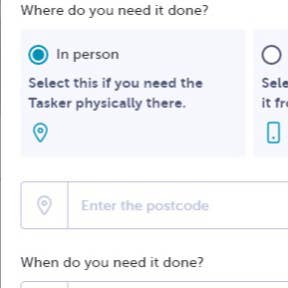 Enter the location of your task. If the task can be done remotely, then select "Remote."
1.5
Indicate your budget.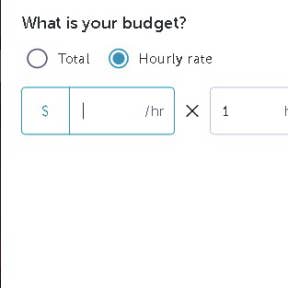 Let freelancers know what kind of budget you're working with. Employers can either select an hourly rate or indicate their total budget for the project.
1.6
Sign up to Airtasker.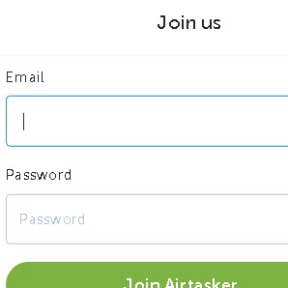 Sign up for the Airtasker platform with your email, name, and password.
You can also sign up using your Facebook, Google, or Apple accounts.
1.7
Fill in your personal details.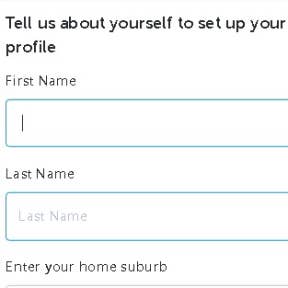 Tell Airtasker about yourself so that they can create a profile for freelancers to view.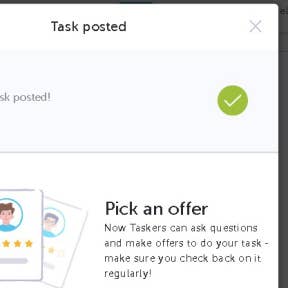 You'll receive a notification saying that your task has been posted. Select "Continue" to navigate to your account page and look out for any bids.
Airtasker vs. Guru:
Guru is a platform where freelance writers, designers, programmers, and developers can find job opportunities in their fields, while Airtasker is a more general task site where employers can advertise any type of task they need a freelancer to perform. Airtasker is the more expensive option of the two.
Airtasker vs. Behance:
Unlike Airtasker, where employers cannot be sure of the quality of job seekers' work, Behance offers employers access to a job seeker's portfolio. Behance is focused on artistic jobs, while Airtasker is a general task platform. Behance charges the employer a posting fee, while Airtasker charges clients a percentage-based fee for completed tasks.
Airtasker vs. hipages:
Both hipages and Airtasker facilitate easy freelance hires. While Airtasker offers freelancers the opportunity to earn cash by performing general tasks, hipages features skilled trade jobs, in-depth articles, pricing guides, and information to help employers find tradespeople.
Key Information
| | |
| --- | --- |
| Legal Name | Airtasker Pty. Ltd |
| Founder | |
| Founding Date | Feb 21, 2012 |
| Address | Sydney, Australia |
| Email | |
| Website | |
FAQs:
What is Airtasker?
Airtasker is a platform that connects employers and workers who want to perform tasks for money. They are an Australian start-up with a growing global presence and offices in four countries.
How much does it cost to use Airtasker?
Airtasker doesn't charge a fee for task postings. They do, however, charge a service fee for completed work facilitated through the platform.
Is Airtasker a good platform to use?
Airtasker has mixed reviews from different countries in which the platform operates. Some users reported positive experiences using Airtasker, while others have criticized different aspects of the business.
Can you pay cash on Airtasker?
You cannot pay cash for tasks posted and performed through Airtasker.
How do I create an account on Airtasker?
Go to the Airtasker home page.
Select "Sign up" at the top of the page.
Enter your details.
Then click "Join Airtasker."
How do I delete a task posting on Airtasker?
Go to your Airtasker account.
Select "My tasks" in the header menu.
Then select "Delete" next to the task you would like to remove.
What kind of tasks can I advertise on Airtasker?
Employers can advertise any task that they need to be done on the platform. Airtasker lets freelancers decide whether or not they are willing to perform the tasks on offer.
What are some alternatives to Airtasker?