Involved in closely supervising employees on a daily basis, supervisors are on the top rung of the lower rank of management. They're strong leaders who know how to work hard, but they also know how to follow orders from higher ups.
A Mix of Skills to Make the Perfect Supervisor:
The supervisor position sits between worlds.
It's not mid-level management and doesn't involve the perks or the salary. It also isn't entry-level, and does involve working daily with all of the staff under their supervision. It's a mix, and it takes a unique skill set. Most supervisors view their position as temporary – a step on the way to mid-level management.
Supervisors need to possess a strong mix of the right skills, and they need to be more than strong employees who do a good job at their normal tasks. That, unfortunately, is how many supervisors are chosen.
It can create a values gap, drop overall productivity, and wind up costing businesses billions. Good supervisors are leaders, and work to cultivate a team atmosphere based on respect, trust, and open dialogue.
Want to screen your potential supervisors before the first in-person interview? Try our guide to better phone interviews. Looking for more ideas? We've got a guide to 25 common interview questions.
Special Offer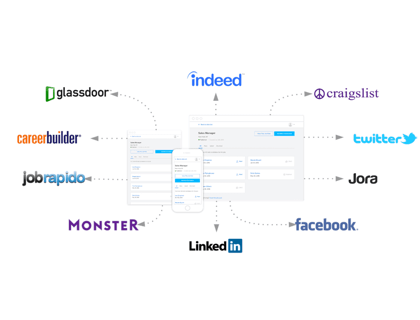 Post Jobs for FREE
Post to over 100+ job boards.
Reach over 150 million candidates.
Completely free trial, no credit card required.
Question # 1: Why do you think you would be a good supervisor?
This question tells you more than the skills of a potential employee – it also gives you a window into their management style. A good candidate will not just describe qualities they feel they possess. They will also tell you about a specific scenario when they were able to use skills they feel are valuable for management, and the positive impact that resulted.
Question #2: How would you describe your management skills?
Similar to the previous question, this gives you an idea of a candidate's management style as well as their skills.
Question #3: What three factors improve teamwork and success?
When you ask a question like this, you give the applicant a chance to demonstrate critical thinking and analysis skills as well as to provide you an idea of how they would manage a team. A great candidate will describe clear roles for each team member, the importance of maintaining a positive work environment, the need to listen to feedback from team members, and other factors focusing on regular, clear and open dialogue and communication.
Question #4: What is your management style?
There is no right or wrong answer to this question, but a good candidate will describe a need to adapt their supervisory style to the employee and scenario they are dealing with.
Question #5: Describe the toughest challenge you've faced at work and how you overcame it.
Often, this type of question results in employees reflecting on conflict in the workplace. A demonstrated focus on the positive outcome and steps to achieve it, as opposed to a focus on the conflict or personal grievances is a very good sign.
Question #6: How would your co-workers describe you?
Empathy is important. This question allows would-be supervisors to reflect on how their co-workers perceive them, and to provide examples of why and how that perception exists. It also allows them to mention areas they could improve their skill set, describe their strengths, and give you an idea of how they relate to their team.
Question #7: Is there anything you would change about supervisor roles in our organization?
All processes can be improved – even when they're already great. A candidate who has actionable ideas that can improve the workflow and cut costs, save time, or streamline processes is a great pick.
A strong candidate will have done their research on your organization and should be able to answer this question. A red flag is a lack of ideas or knowledge of your expectations and the function of supervisors in your organization.
Additional Interview Questions to Ask:
What pay are you expecting for this position?
How do you solve conflict on your team?
What is the most important factor to make sure your store runs effectively?
There's a great supervisor looking for a job with your company. Connect with them today using Betterteam, by publishing a job ad that reaches candidates across multiple channels.
Related Hiring Resources