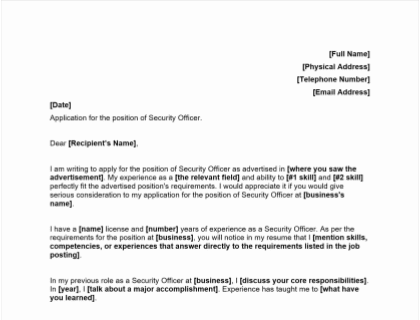 Security Officer — Free Cover Letter Template
Download our free security officer cover letter template in MS Word format.
Download Now
Security Officer Cover Letter Sample:
[Full Name]
[Physical Address]
[Telephone Number]
[Email Address]
[Date]
Re: Application for the position of security officer.
Dear [Recipient's title and last name],
I am writing to apply for the position of security officer as advertised [on/in where you saw the advertisement]. My experience as a [the relevant field] and ability to [#1 skill] and [#2 skill] perfectly fit the advertised position's requirements. I would appreciate it if you would give serious consideration to my application for the position of security officer at [business's name].
I have [the name of the required license / training / certificate] and/or [number] years of experience as a security officer. As per the requirements for the position at [business], you will notice in my resume that I [mention skills, competencies, or experiences that answer directly to the requirements listed in the job posting].
In my previous role as a security officer at [business], I [discuss your core responsibilities]. In [year], I [talk about a major accomplishment]. Experience has taught me to [what have you learned].
I am thrilled to be applying to [business] because I admire your [name two or three things you know about the business in general that you like]. I believe that my commitment to the highest standards of service and accountability as a security officer will be of the greatest benefit to [business].
Please find my resume attached. Feel free to contact me via email or phone call if I can be of any further assistance.
Thank you for taking the time to consider my application. I look forward to hearing from you.
Sincerely,
[Your Name]
How to Write a Security Officer Cover Letter: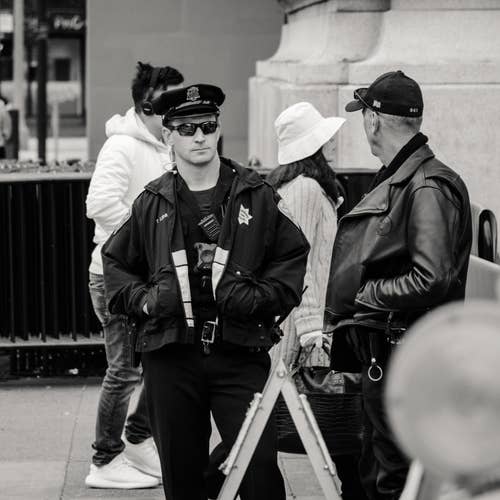 A step-by-step guide to writing the perfect security officer cover letter.
1.1
Address the reader by name.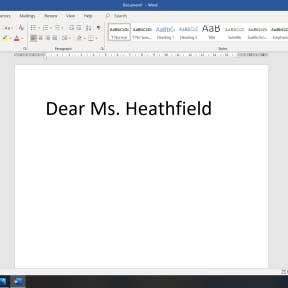 Address your letter directly to the hiring manager, recruiter, employee, or whoever the person is that put out the job posting.
1.2
Avoid generic greetings.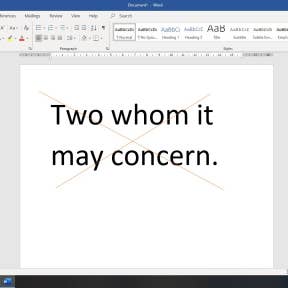 If a contact name is supplied or if it is possible to find out a name, avoid using a general greeting such as "To whom it may concern" or "Dear Sir/Madam." Use the relevant title before the person's last name — for example, "Mr. Miller" or "Ms. Anderson."
2.
Start with an introduction.
2.1
Keep your introduction brief.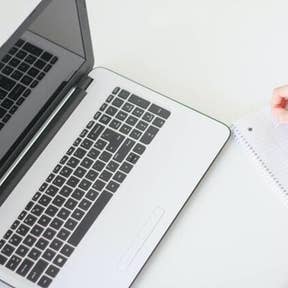 In no more than three sentences, tell the person why you are writing and what position you are applying to.
2.2
Indicate that you meet the job requirements.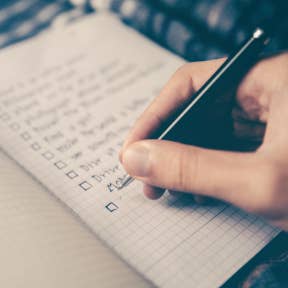 Your writing should reflect the exact job title and you should briefly highlight key job advertisement requirements that you meet, for example, three year's experience as a security officer.
2.3
Mention that you feel you are the best person for the job.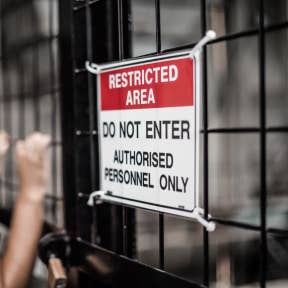 Use one sentence to clearly state why you feel that you are the best fit for the security officer position.
3.
Highlight your training and experience.
3.1
Briefly discuss your training.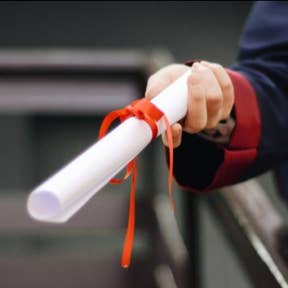 Be sure to refer back to the job advertisement and directly address the stated requirements. Write a few sentences on licenses you may hold, such as a license issued by the Security Industry Authority (SIA), or any formal security officer training you've received, including specialty training. Alternatively, explain the nature of your related in-job training.
3.2
Highlight your experience.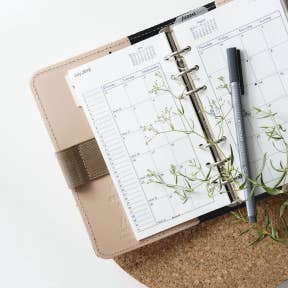 State how many years you've worked as a security officer. Don't neglect to mention where you've worked. Limit this to a single sentence as you will be discussing your exact duties and work experience further on.
3.3
Match your core skills to those mentioned in the job ad.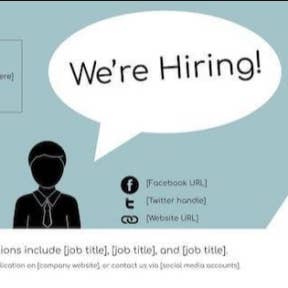 Directly match prominently featured duties and responsibilities mentioned in the job ad with core skills and competencies from your resume. For example, if the job ad requires experience in a security specialty, such as private, airport, armored car, or armed escort security, mention the extent of your experience in that particular regard.
4.
Describe your most recent job.
4.1
Discuss your most recent role and duties.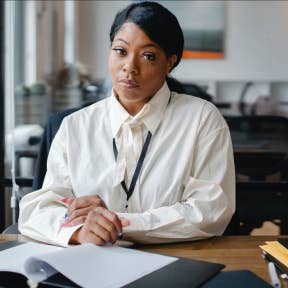 In a few sentences, talk about your responsibilities at your current or previous job as a security officer. Include details about how your contribution positively impacted a place of employment.
Briefly discuss what your experience has taught you about your role as a security officer.
4.2
Showcase your biggest accomplishments in your previous job.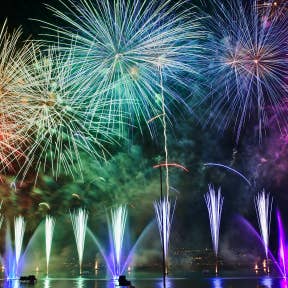 Mention one or two of your proudest career moments, for example, for example, significantly reducing trespassing and theft, training new security officers in effective patrolling and the use of surveillance equipment, and being commended by managers for your dedication.
4.3
Celebrate the organization.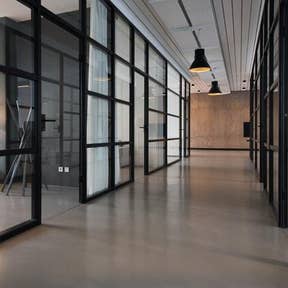 Mention two or three things you know about the business, individual, or institution you're applying to. Do a bit of research and find out about the products or services that they offer, their success stories, or their public image.
4.4
State the reasons why you want to work there.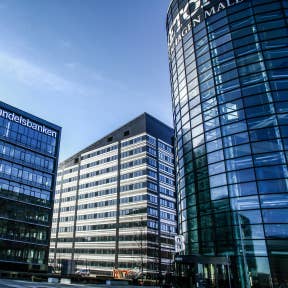 Mention why joining them as a security officer appeals to you. This could include mention of the business's reputation as an employer, their competitive employee benefits, their investment in state-of-the-art surveillance equipment, and that their security requirements coincide with your expertise. State how you will add value.
5.
End with a call to action.
5.1
Indicate that you would like to hear from them.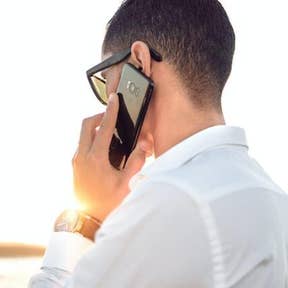 Say that you've attached your resume for their consideration and invite the reader to contact you via email or phone call.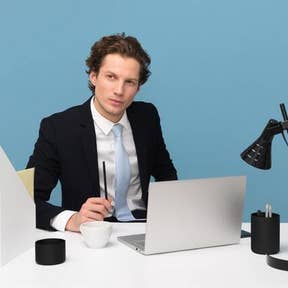 Thank the reader for their time. Add "sincerely" or an acceptable synonym and sign off with your full name.
FAQs:
How do I write a cover letter for a security officer position?
What must go into a security officer cover letter?
Your contact information.
The addressee's name.
A few paragraphs on your training, experience, and skills.
One paragraph on the responsibilities you had in your previous role.
A call to action.
How long should a security officer cover letter be?
A cover letter should ideally be no longer than a page. The letter should make a brief, strong case for why the applicant is the best fit for the advertised position.