Data modelers are computer systems engineers who design and implement data modeling solutions using relational, dimensional, and NoSQL databases. They work closely with data architects to design bespoke databases using a mixture of conceptual, physical, and logical data models.
Special Offer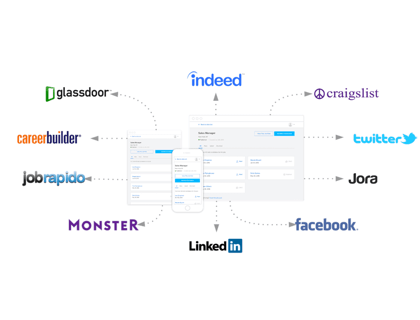 Post Jobs for FREE
Post to over 100+ job boards.
Reach over 150 million candidates.
Completely free trial, no credit card required.
Data Modeler Job Description Template
Our company is seeking a talented data modeler to assist with the design and implementation of company databases. As a data modeler, you will be working closely with data architects and data analysts to implement data modeling solutions in order to streamline and support enterprise information management.
To ensure success as a data modeler, you should have in-depth knowledge of data warehousing, as well as expert communication skills. Ultimately, a top-notch data modeler should be able to design models that reduce data redundancy, streamline data movements, and improve enterprise information management.
Data Modeler Responsibilities:
Analyzing and translating business needs into long-term solution data models.
Evaluating existing data systems.
Working with the development team to create conceptual data models and data flows.
Developing best practices for data coding to ensure consistency within the system.
Reviewing modifications of existing systems for cross-compatibility.
Implementing data strategies and developing physical data models.
Updating and optimizing local and metadata models.
Evaluating implemented data systems for variances, discrepancies, and efficiency.
Troubleshooting and optimizing data systems.
Data Modeler Requirements:
Bachelor's degree in computer science, information technology, or a similar field.
Three years' hands-on experience with physical and relational data modeling.
Expert knowledge of metadata management and related tools.
Knowledge of mathematical foundations and statistical analysis.
Strong interpersonal skills.
Experience with team management.
Excellent communication and presentation skills.
Advanced troubleshooting skills.
Related Hiring Resources