Cable Technicians install, repair, and maintain residential cabling for internet and television services. The duties of a Cable Technician include installing feeder lines that provide cable access to homes and businesses, laying ground cable, and setting up associated equipment for customers.
Special Offer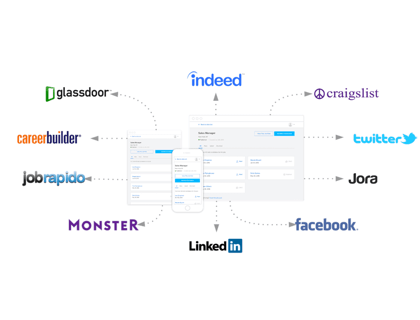 Post Jobs for FREE
Post to over 100+ job boards.
Reach over 150 million candidates.
Completely free trial, no credit card required.
Cable Technician Job Description Template
We are looking to hire a reliable and organized Cable Technician to install, maintain, and repair television and internet cable systems for residential and business clients. Cable Technicians are responsible for installing data and voice cable systems for residential television systems, home routers, and other cabled devices. Duties may include digging and setting ground cables, working on poles, installing equipment, and troubleshooting any problems with the cable system.
To ensure success as a Cable Technician, you should have a strong knowledge of electrical systems, home entertainment systems, and cable technology. You should be able to work in cramped spaces, at heights, and interact with clients in a friendly and professional manner. Ultimately a top-notch Cable Technician will provide efficient, high-quality services to company specifications.
Cable Technician Responsibilities:
Installing, maintaining, and repairing cable infrastructure.
Performing maintenance on existing cabling systems.
Testing newly installed or relocated cables according to company specifications.
Identifying and removing redundant cabling.
Installing of televisions, routers and internet technology devices.
Troubleshooting issues with cable network.
Installing of cable support structures such as j-hooks, cable racks, and innerduct.
Repairing cable poles and towers.
Ensuring all cables are neatly tied and bundled according to safety regulations.
Completing paperwork such as timesheets, checklists, vehicle inspection reports and service orders.
Cable Technician Requirements:
High school diploma or GED.
Previous work experience as a Cable Technician.
Strong knowledge of mathematics, science and electrical systems.
Ability to install complex internet and television equipment.
Ability to work in cramped spaces.
Strong communication and interpersonal skills.
Ability to diagnose, troubleshoot and fix any problems that may arise.
Ability to work at heights.
Ability to identify independent colors and learn color codes.
Valid driver's license.
Related Hiring Resources